News
9 interesting facts you should know about the construction of Liberty National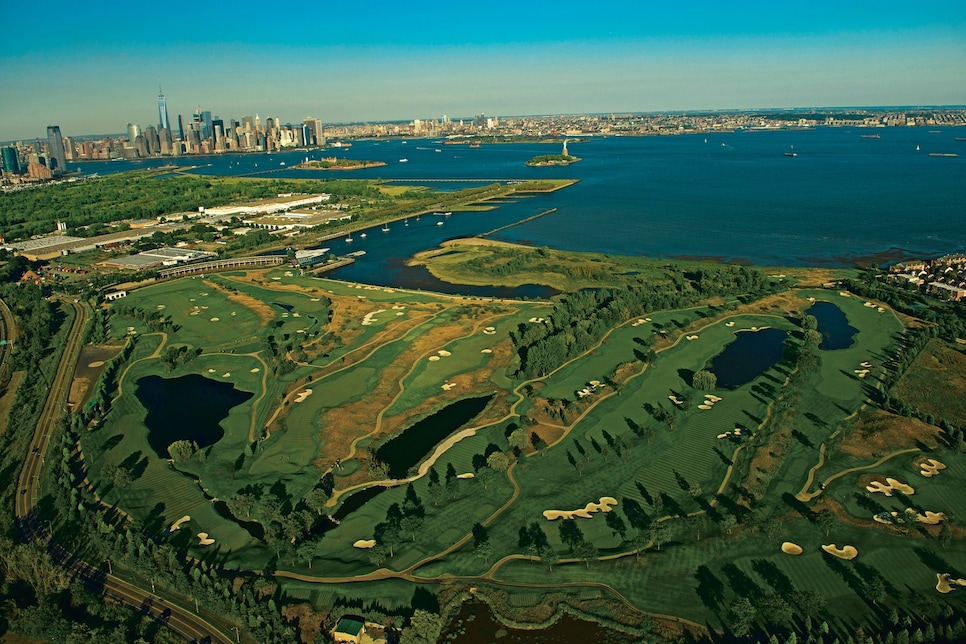 JERSEY CITY, N.J. -- Given the proximity to New York City and the past land use on the site where Liberty National Golf Club was constructed, the site of the Northern Trust—and past Presidents Cup venue—is quite a setting to host a big-time golf event.
This is a golf club built unlike most others, as these nine facts can attest.
"You really don't see that anywhere in the United States anymore," says Jon O'Donnell, the president of Heritage Links, which led construction at Liberty National.
Usually, it takes three to four months to install the cartpaths on top of a sodded golf course, he says. But at Liberty National, there was a cartpath subcontractor who followed the course builders to build the paths right away.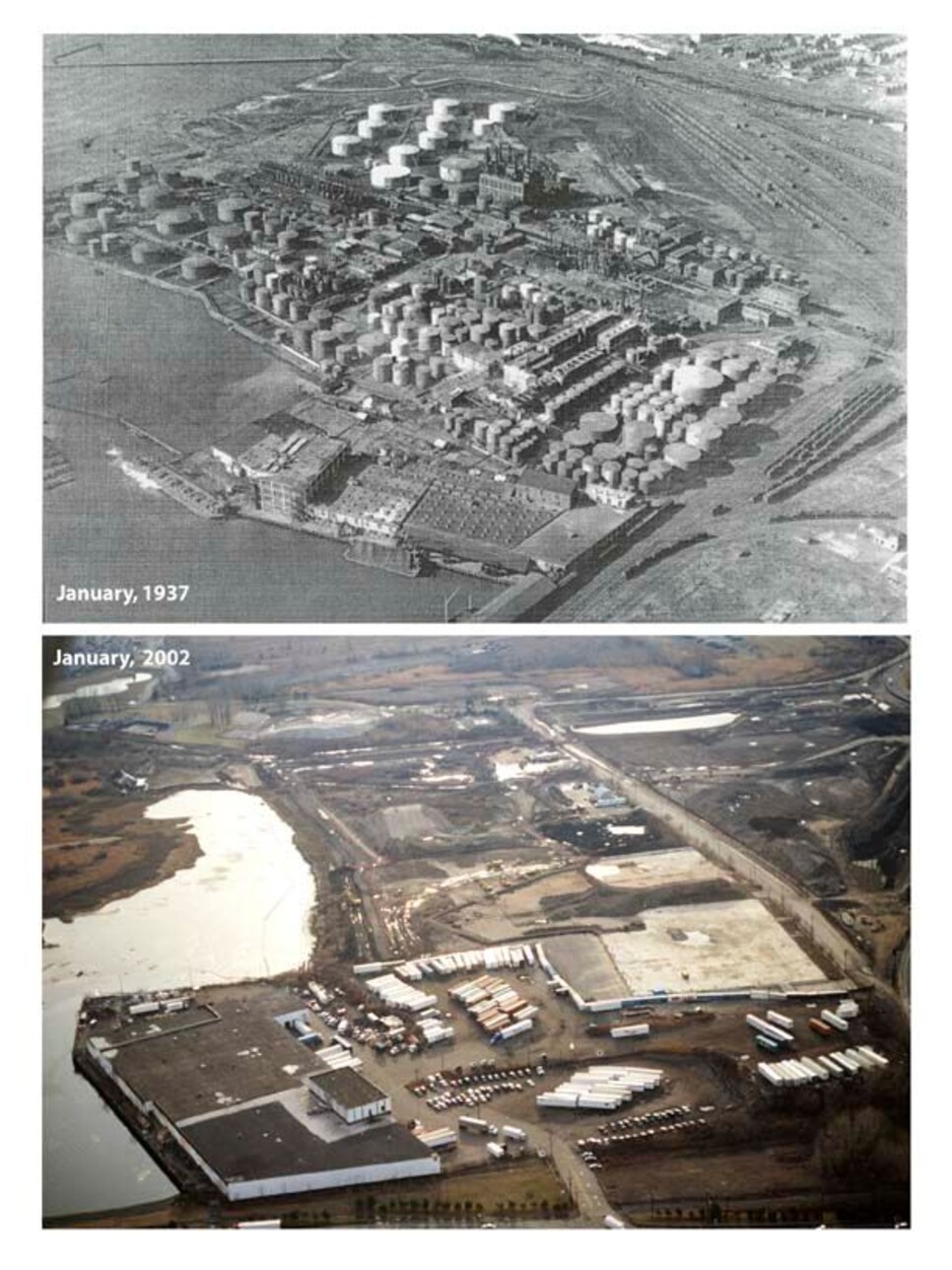 The land was used by the military in varying degrees during World War I and World War II. Ammunition and rail yards were on this site during WW1, and in WW2, Liberty National's land was actually used as a prisoner of war camp. How's that for unique?
According to Heritage Links officials, in the late 1980s, the London and Scottish Marine Oil Company purchased the rights to the site, which included large environmental fees, and began to look into projects to redevelop the land. The Firemans purchased the land in 1997.
Though 10 months isn't atypical to finishing building a course, there were extreme measures taken to make sure the course stayed on schedule.
And builders worked through the winter: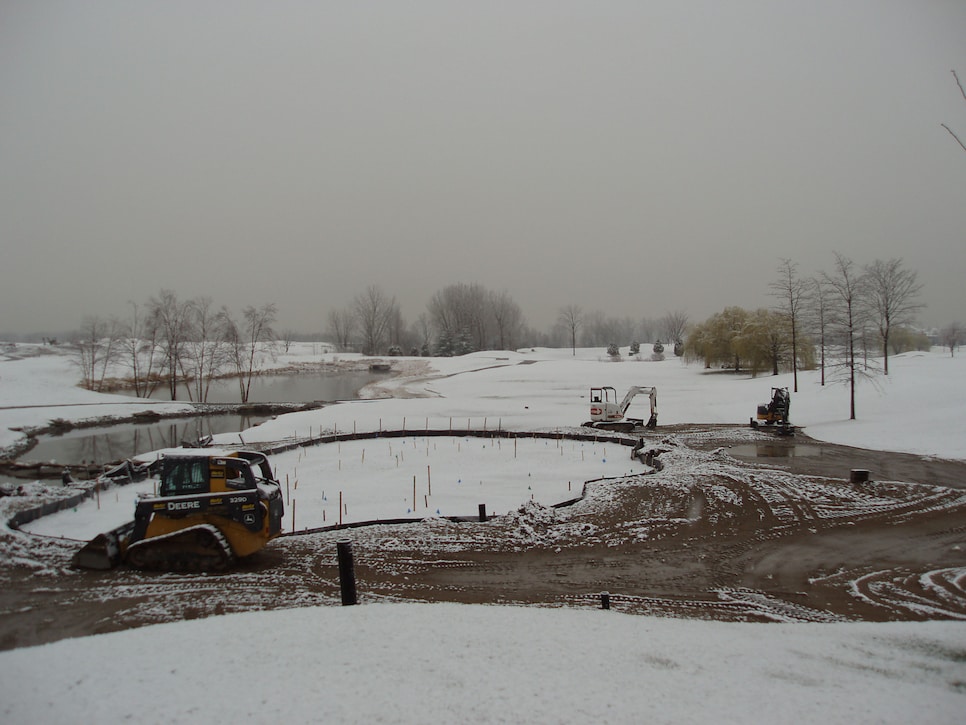 "It was not uncommon to have two shifts of personnel working many hours each day for seven days a week to ensure the owner's goal was met," O'Donnell says.
"As we got into the middle of 2005, I could not believe the amount of hours our teams were working on the project. [Dan] Fireman wanted to see it done in 2005 so he could open it in 2006. So we beefed up our resources and man-hours and got it completely planted and sodded and so forth at the end of 2005 so he could open in 2006."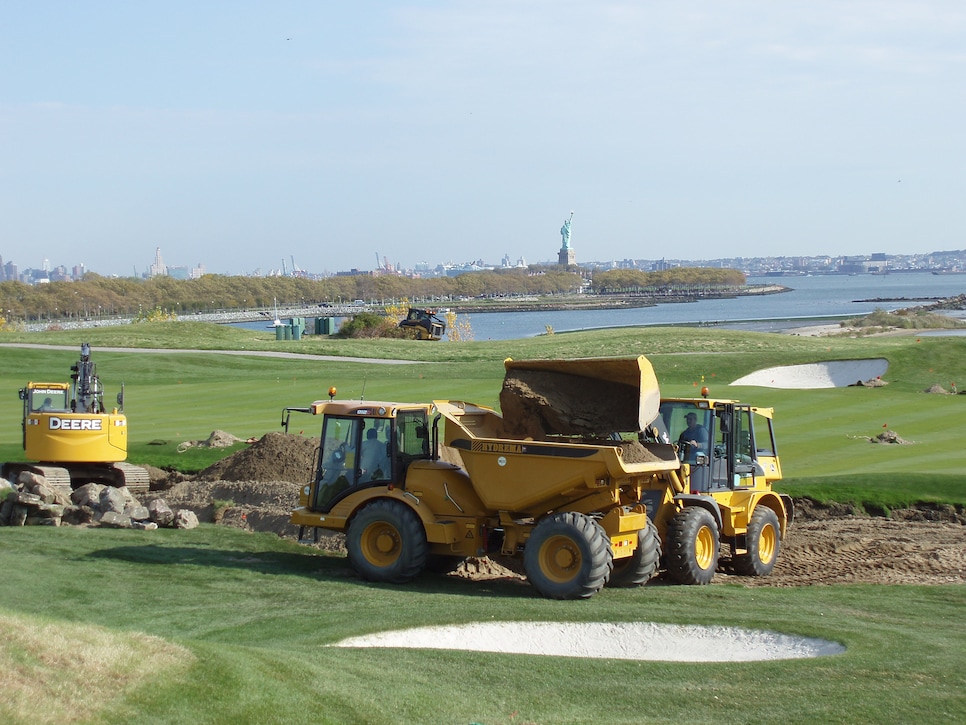 It really does feel like you could touch the Statue of Liberty as you're putting out on the 14th green. And in actual distance, it's not very far—about the length of two medium-distance par 4s.
The par-3 14th and its panoramic views was the 10th hole for the Presidents Cup.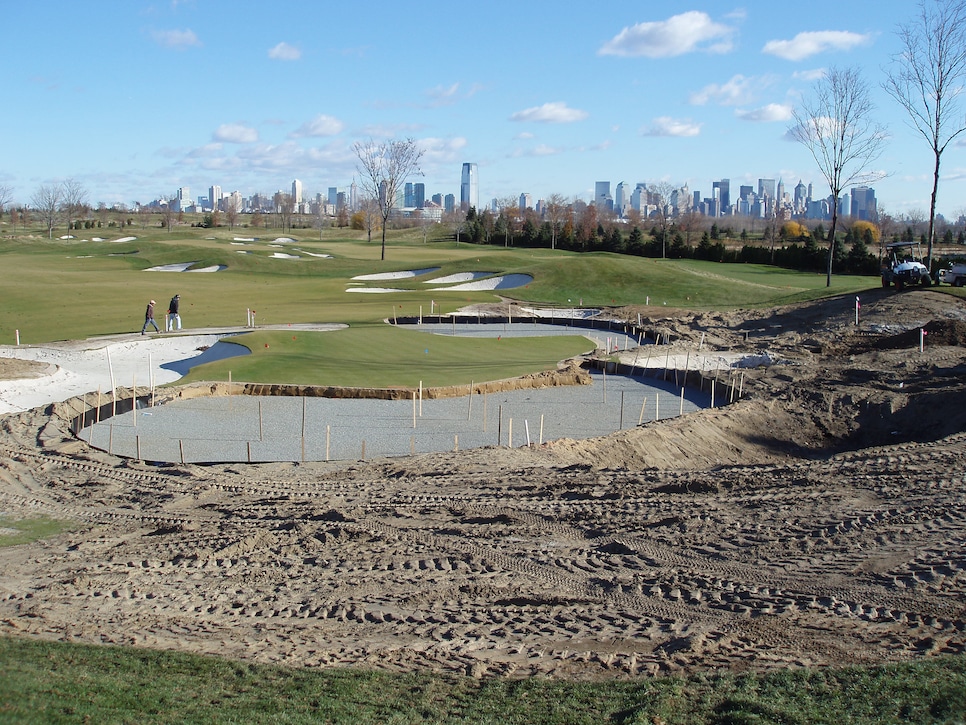 "There were a couple cases where Bob Cupp and Tom Kite wanted to maybe change some bunkers or make something slightly deeper," O'Donnell explained, "and we were pretty impacted by the fact that we couldn't do many changes because of what was underneath the site.