The Loop
Leonard Fournette waves at Steelers defender to hit him while he runs with the ball, is your new favorite NFL player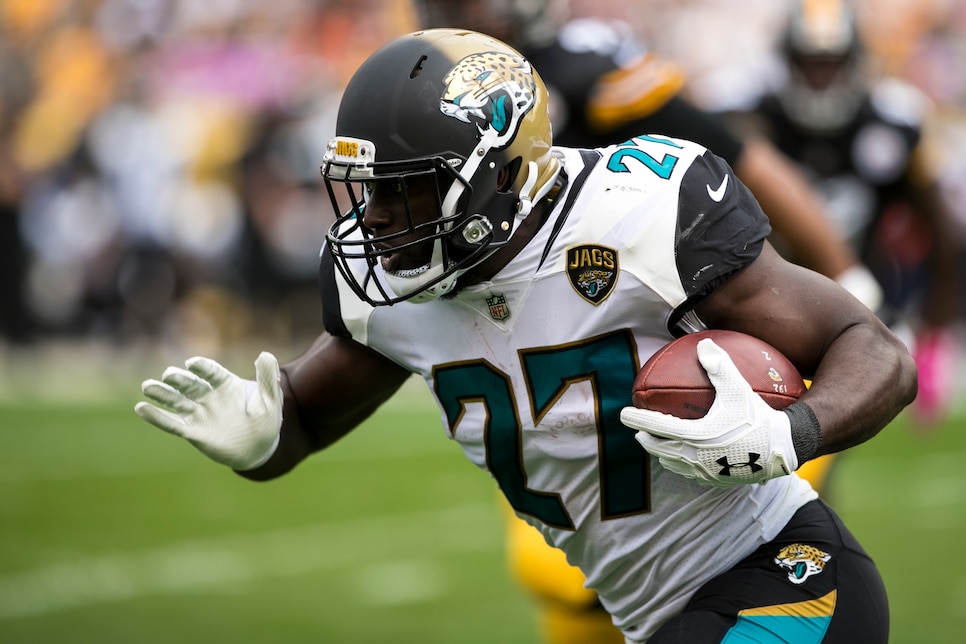 From Odell Beckham Jr. to J.J. Watt, a bunch of big-name NFL stars suffered devastating injuries on Sunday. Leonard Fournette was not one of those players.
In fact, the Jacksonville Jaguars rookie running went as far as challenging a Pittsburgh defensive back to hit him harder. WHILE he ran with the ball.
The play happened early in the fourth quarter during the Jags' 30-9 upset of the Steelers. Officially, it went down as a 12-yard run, but it might be a turning point for a franchise that's had a rough past decade. As Fournette moved past the initial line of defense, he waved at Steelers safety Mike Mitchell to come and get him. Mitchell obliged and the two engaged in a big collision near mid-field, but it was Fournette's confident motion -- think of Floyd Mayweather taunting an opponent to throw a punch at him in the ring -- that made the play go viral. And earned Fournette, the fourth pick of the 2017 NFL draft, a legion of new fans:
On the next series, Fournette gashed the Steelers defense for a 90-yard touchdown run, the longest running play in the NFL since 2013. Thanks to the garbage-time score, he wound up with 181 yards on 28 carries -- and gained even more (fantasy football) fans.