LPGA Tour
You know Leona Maguire's first LPGA win was big when Ireland's president gave her a shoutout on Twitter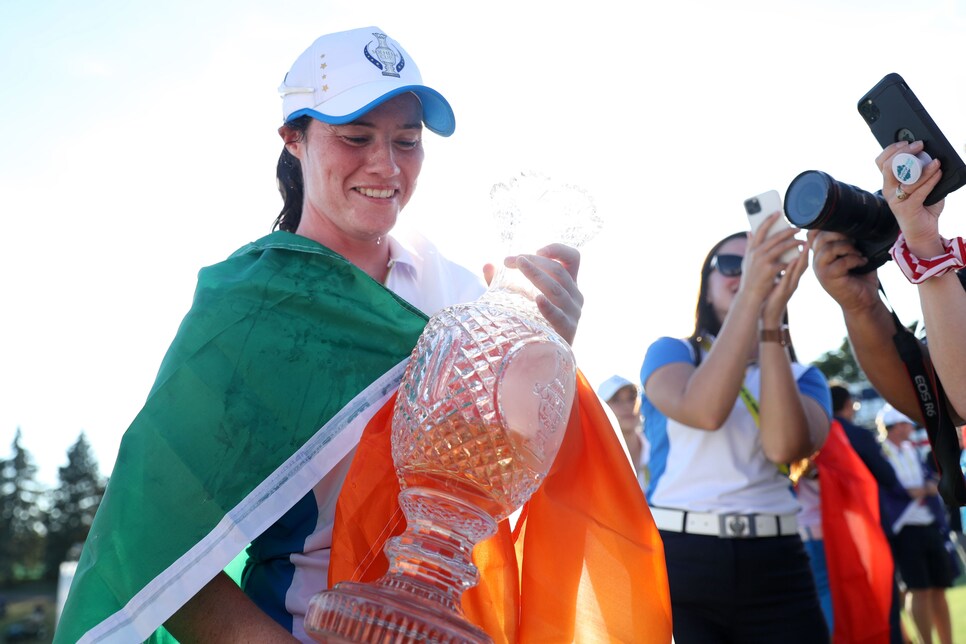 When Leona Maguire won her first LPGA title this past weekend at the LPGA Drive On Championship, also becoming the first golfer from Ireland to win on tour, several of the traditional celebrations ensued. Drinking out of the trophy, friends swarming around the 18th green to congratulate her, and people expressing their support on social media. The last one came with a little extra swagger when one of the congratulations passed along was from none other than the President of Ireland, Michael Higgins.
While it looks like someone on Higgins' staff does the tweeting for him, we like to think perhaps he drafted this one himself.
Maguire, 27, was a standout at Duke University and the No. 1-ranked amateur in the world before taking a more circuitous route than planned to the LPGA Tour. After failing to get a LPGA card her first time through Q school, then playing on the Ladies European Tour and the Symetra Tour, Maguire finally made it to the LPGA in 2020. In 2021, at Inverness Club, she became the first Irishwoman to compete in the Solheim Cup and showcased her game by setting the record for most points scored by a rookie en route to Europe's upset win.
Given that performance, and her impressive amateur history, it felt like only a matter of time before she was going to break through and win on the LPGA Tour. In the second full-field event of the 2022 season, she did it.
Now, she's become the first Irishwoman to win on the LPGA. No wonder the president is tweeting about her.