News & Tours
Lee Westwood says he's signed an NDA when asked about Super Golf League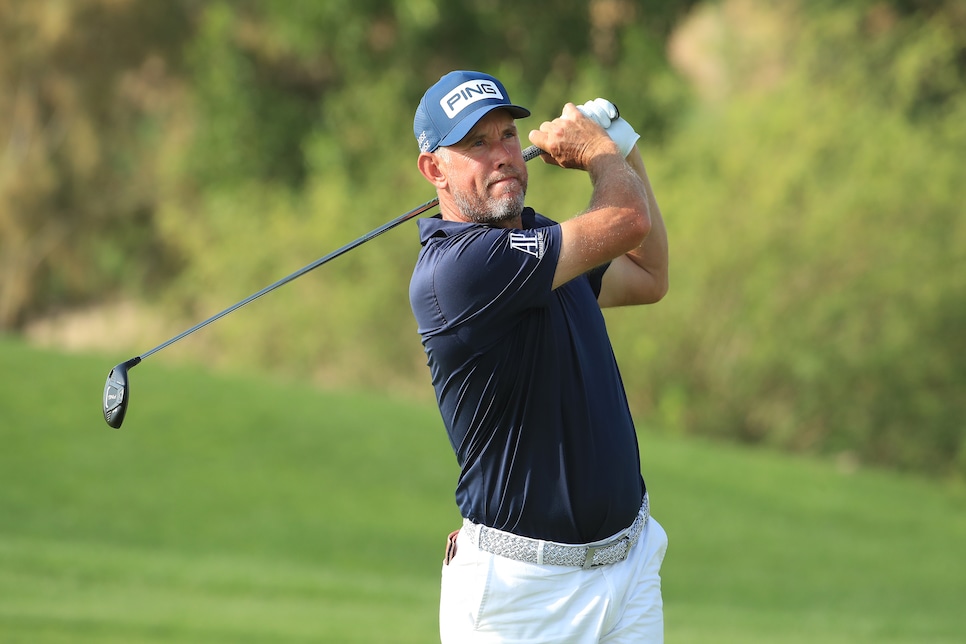 Lee Westwood said Wednesday he could not answer a question related to the proposed Super Golf League due to signing a non-disclosure agreement.
Meeting with media ahead of this week's Saudi International—a tournament sponsored by the same Saudi-funded group that is backing LIV Golf Investments, which is exploring a rival circuit to the PGA and DP World Tours—Westwood fielded a question regarding one of the Super Golf League's team concepts. Or rather, was unsure if he could field it.
"I don't know whether I want to answer questions on that," Westwood said. "I've signed an NDA."
The comment is notable as it is the closest a player has come to publicly acknowledging a relationship with the potential new breakaway league. Earlier on Wednesday, Dustin Johnson was asked if he's received a similar proposal to the one Ian Poulter has reportedly received (believed to be close to $30 million) to join the SGL. "I can't speak for Ian. Yeah, I'm sure they're—well, yeah, obviously whether they have or haven't, I'm not allowed to disclose," Johnson said. "You'd have to ask Ian on that one."
Westwood has been a recurring figure since SGL conjecture began in earnest last year. During the 2021 PGA Championship, the former World No. 1 wasn't shy about letting his interests in the endeavor be known, particularly if the offer was good.
"For me at nearly [£50 million] it's a no-brainer, isn't it?" Westwood said. "If somebody stood here and offered me 50 million quid to play golf when I'm 48, it's a no-brainer." When asked if that meant he couldn't play professionally again on the PGA and European Tours—both leagues have vowed punishment to those who join the SGL—Westwood said "that's something you have to take into account."
"When all these things come along it's a balancing act, isn't it?" Westwood continued. "You've got to throw the balls in the air and juggle them for a while and see what comes up."
Westwood, 48, enjoyed a career revival in 2020, winning the Race to Dubai and European Tour Golfer of the Year, and carried that momentum to the early stages at 2021 with solid runs at the Arnold Palmer Invitational and the Players Championship. However, since his runner-up at TPC Sawgrass, Westwood has not placed better than a T-20 in a stroke-play event.
Last November, Westwood asked to take his name out of the running for European Ryder Cup captain in 2023, saying he wanted to concentrate on his game and making the team as a player and that the time needed to handle the captain's duties would make that too difficult.
"In a way the captaincy is an admission that you are done as a player," Westwood said at the time. "I'm not ready to do that."
However, signing up to play in the Super Golf League, should it move forward, would likely cost him a chance at ever being a captain.