No Respect
LeBron James disses the Jazz, who are now the Rodney Dangerfield of basketball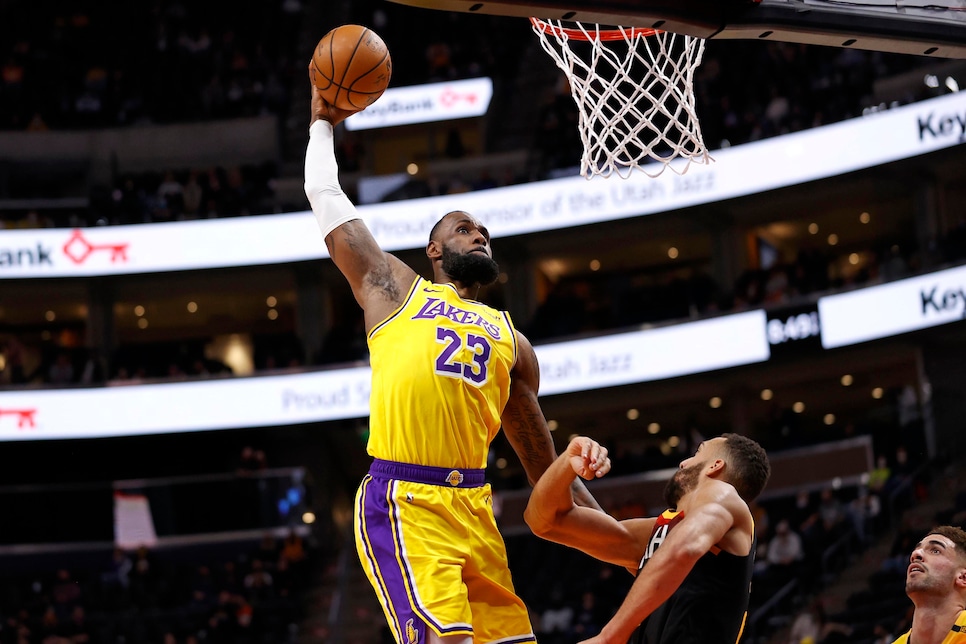 Big news, everyone: Golfdigest.com's The Loop is now exclusively a Utah Jazz blog! Yesterday, we highlighted Donovan Mitchell and Rudy Gobert going off on the refs after an OT loss to the 76ers, and the foundation of their complaint is that the Jazz get screwed as a small-market team. Today, we have something even funnier: A massive dis from LeBron James himself (and Kevin Durant).
One of the cool new wrinkles of the NBA all-star game is that the captains—this year, it's James and Durant—get to draft their own teams, school-yard style. It was televised on TNT, and if you haven't seen it, it's a blast:
The biggest takeaway is that LeBron owned Durant with the picks—Giannis, Steph, Luka, and Jokic? Daaaamnnn—but that's not why we're here. We're here because those two guys I mentioned above? Donovan Mitchell and Rudy Gobert of the Utah Jazz? The stars of the team with the best record in the entire league?
They were the last two picked.
That's funny enough on its own, especially on the heels of the "we don't get no respect" narrative. But when Charles Barkley started screaming about "slander!" when he saw that the Jazz had the last two left on the board, it entered a new realm, and the cherry on top was LeBron's explanation, starting at the 12:20 mark of the video above:
"I just want to say something, because there's no slander to the Utah Jazz. But you guys got to understand, just like in video games growing up, we never played with Utah. Even as great as Karl Malone and John Stockton were, we never would have picked those guys. Never."
And then Barkley chirped back, over the top: "LeBron says he needs some size, and he has 7-5 Gobert, and he takes 6-2 Sabonis."
Genuinely delightful. Also, another massive insult to the Jazz, their fan base, and Mitchell and Gobert specifically. I can't wait to see what they have to say (read: whine) about this. Watch this space for any and all updates, because here at The LoopJazzBeat, we've got you covered.