The Loop
LeBron James' son has a pretty decent golf swing
LeBron James' son reputation continues to grow. Just a couple months ago, the 14-year-old's decision on where he'd play high school basketball grabbed national attention. And his impressive basketball talent has gone viral in social-media videos, showing his skills might one day be close to on par with his father's.
Where his skills apparently are not paralleled with his father is with a golf swing. Bronny (yes, he already has a recognizable one word nickname, evident of a potential star being born) posted a video of his golf swing over the weekend, and it isn't half bad—whereas LeBron James' swing is apparently not so good. Jason Day recently told our Brian Wacker: "I've seen him swing, and it looks terrible. Just awful."
Bronny, meanwhile, looks like his athleticism might translate decently to golf—even while swinging in sandals.
We can't see the ball flight, but we did see an impressive move from Bonny. If he didn't have flip-flops on, the balance would've been slightly better.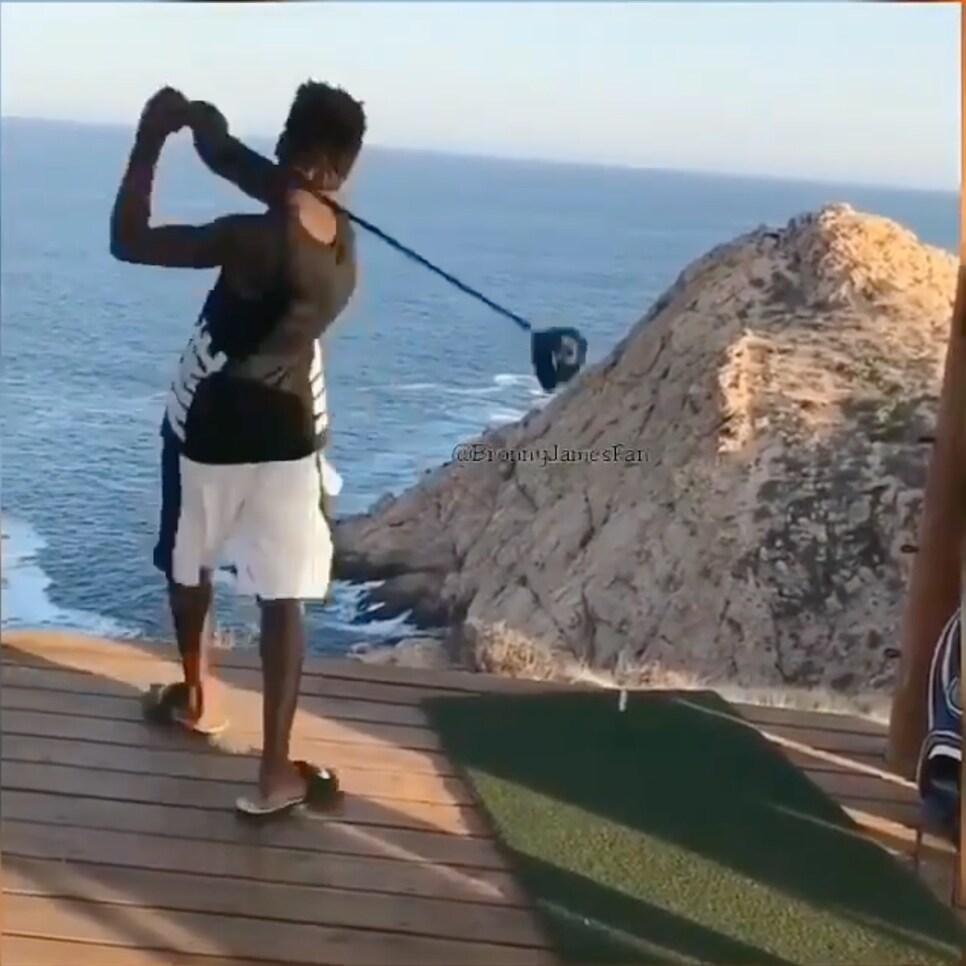 And maybe we'd suggest he make a slightly wider turn and getting his hands higher, but these are things that can easily be taught. The basics of an athletic swing are certainly here.
Regardless, we're just excited a member of the James family is into golf. Maybe Bronny can work on his father's interest level. It'll never get to Michael Jordan levels of interest in golf, but who knows—if LeBron retires in a couple years, maybe he'll get into it.