The Loop
LeBron James' son, Bronny, appears to be talking trash on social media with Drake—and Drake took the bait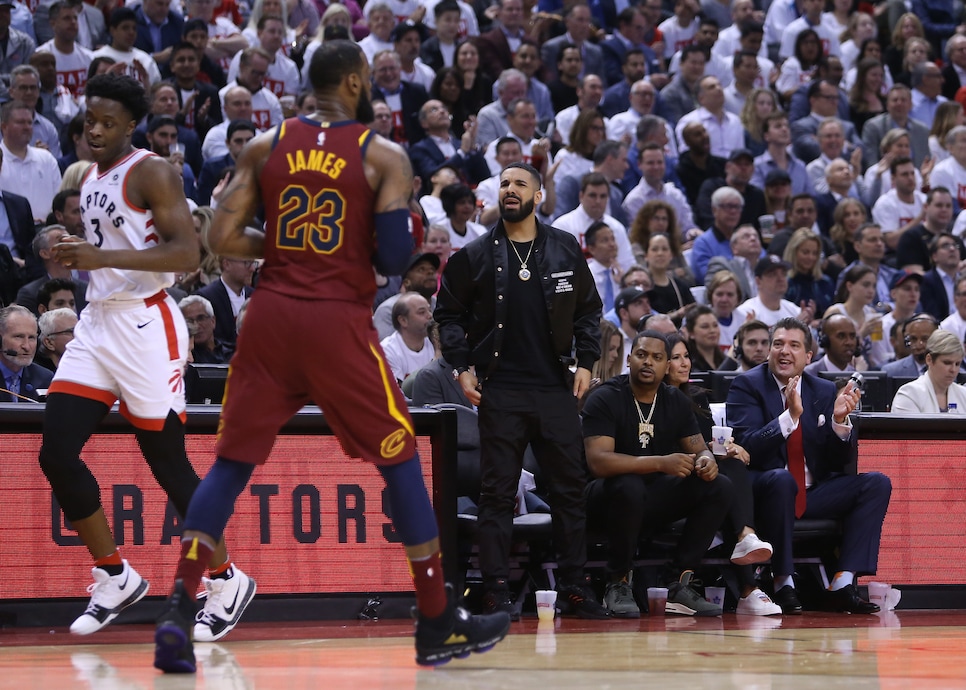 There is so much to digest here we're not sure to begin. First of all, let's be easy on the people of Toronto. Their team, coming into the NBA Playoffs as the No. 1 seed in the Eastern Conference, just got swept by the Cleveland Cavaliers and some epic performances from LeBron James. Poor Toronto. Their city's legacy for wilting in the playoffs continues to cement itself. It can't be easy to be a Raptors fan.
Probably the most famous of any Raptors fan is Drake, the rapper who made headlines last week for trying to fight the Cavaliers' Kendrick Perkins after a heartbreaking Game 1 loss in Toronto. Perhaps that was foreshadowing, as Drake again threw down with a member of the Cavs family. His latest target? A 13-year-old kid. LeBron's kid, to be exact. (Drake is 31, in case you were wondering.)
Yep, apparently Drake went back and forth with LeBron's son, LeBron James Jr., who apparently goes as Bronny (more on this later). You would think a 31-year-old would be above that. Apparently not. And apparently, Bronny's account isn't even confirmed as being his own, so Drake could've been firing off tweets at a fake account. It wouldn't be the first time that fake Instagram accounts and the NBA have been associating this year. We told you, there's a lot to digest here.
Like we said, we're not sure Bronny's Instagram is actually the kid himself. The account does have more than 241,000 followers, but in this day and age, you can't be so sure. Of course, Bronny is on his way to making headlines for his basketball, just like his dad did when he was a kid starting in hoops. Though he's just 13 years old, LeBron's oldest son has highlight videos galore around the internet, and has apparently garnered interest already from Kentucky and Duke.
Regardless, the fact that we're writing about a world-famous rapper talking smack—as playful as it was—with a 13-year-old kid is a sign that 2018 is officially the weirdest. Also, Drake needs to stand down. His team just got embarrassed by LeBron's worst supporting cast ever. Let his 13-year-old son bask in the moment.