The Loop
LeBron James played the best five seconds in basketball history last night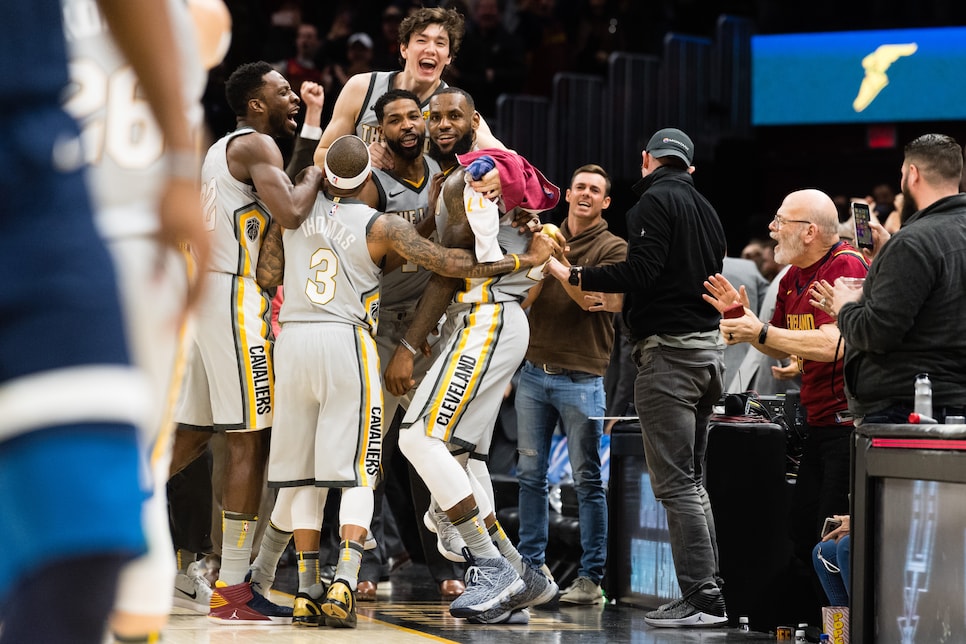 The Cleveland Cavaliers have been reeling to the point where other NBA teams have reportedly contacted them to see if they're interested in trading LeBron James. But in a Wednesday night game on national TV, the King put his slumping squad on his back and delivered the best five seconds in basketball history.
OK, so it's early February and not late June with an NBA title on the line, but in terms of pure skill, it's difficult to match what LeBron pulled off at the end of the Cavs' thrilling overtime win against the up-and-coming Minnesota Timberwolves. First, James saved the game by blocking a Jimmy Butler layup in the closing seconds, and then, after a timeout, won the game with a buzzer-beating fadeaway reminiscent of the famed Christian Laettner shot in 1992. Check out this incredible sequence:
The Cavs are still a mess -- especially on the defensive end -- but that was some kind of finish (Just a thought, but Minnesota might consider double-teaming LeBron next time). And it could be a much-needed spark for a team that's made the NBA Finals three consecutive years. Or they could get blown out on national TV by the Celtics on Sunday like they did against the Rockets and Thunder the past two weekends.
It should also be noted that LeBron also made a difficult layup to tie the game with 24 seconds left and that he scored nine of his 37 points (to go along with 15 assists and 10 rebounds) in overtime and that those "THE LAND" jerseys are pretty damn sweet. Oh yeah, and GMs should stop wasting their time calling the Cavs about him.