The Loop
Important gambling PSA: Stop betting on the Cleveland Cavaliers!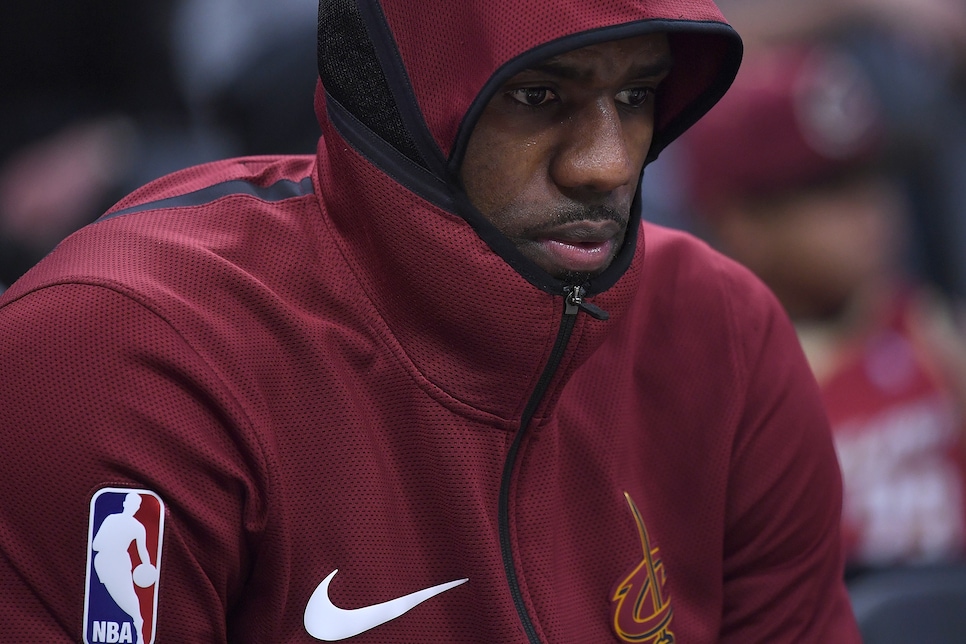 Despite what's been hailed as a disastrous first half of the NBA calendar for the Cleveland Cavaliers, they still sit third in the Eastern Conference standings with a 26-17 record. Hey, a lot is expected of you when you've made the NBA Finals the past three years.
The real disaster has been felt by those betting on LeBron's boys. Not only have they been losing more than expected, but even when they win, they usually haven't been covering the point spread. According to The Action Network, the Cavs have performed "historically poor" against the spread this year with a 12-30-1 record thus far. Yikes.
Let's create a hypothetical situation to show just how bad Cavs backers have fared if they bet on each game this season. Assuming a standard 10-percent vig on losses, if you bet $20 on the Cavs each game, you'd be down $420. You would have won $240 on those 12 wins and lost $660 ($600 plus 10 percent) on those 30 losses. If you bet $50 on the Cavs each game, those losses become $1,050. If you bet $100 on the Cavs each game, that number grows to $2,100. You get the point.
Again, we're talking about relatively low wagers here on something that should be a 50/50 proposition. So please, please stop betting on the Cavs, no matter how strong your allegiance is to "The Land" or how great you think LeBron James is (He's incredible, but he's just one man). Then again, Vegas is also incredible, and these things have a way of evening out. . . On second thought, maybe now is the perfect time to keep/start betting on the Cavs. . .