The Loop
LeBron James' missed free throws ignite hilarious Twitter war between Kobe fanboys and people with brains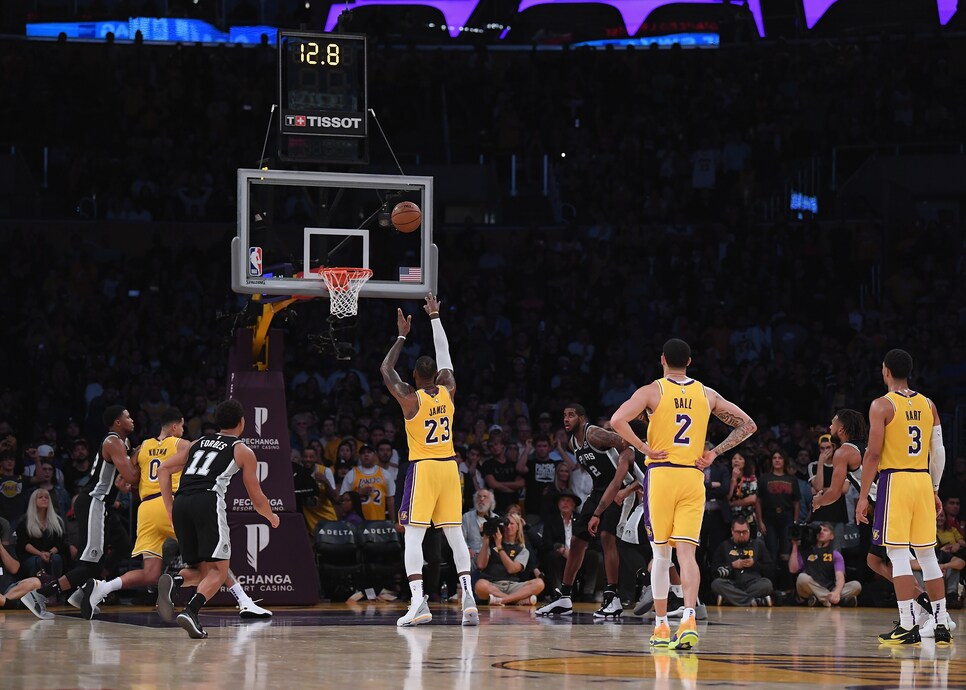 Monday night's overtime thriller between the L.A. Lakers and San Antonio Spurs had it all. There was high drama, boatloads of points and great performances from star players, including LeBron James, who hit a deep, clutch three-pointer to send the game into OT and send the Staples Center crowd into a frenzy. As if the game didn't have enough going for it, LeBron also missed two potential game-sealing free throws, a situation that instantly made the game the post polarizing topic in the sports world, despite the New York Giants' best/worst/incredibly despicable efforts.
It's a testament to how popular the league has become. Even though it's just the third game of the season, and the fact that no team is beating the Golden State Warriors, and the fact the game ended well past 1 a.m. ET, it's all anyone can talk about. One name in particular garnered the most attention on social media. What name is that, you ask? Drumroll please....
That's right. Kobe Bryant. Following a Spurs 143-142 victory in OT that included a 37, 10 and 5 stat line from LaMarcus Aldridge, a pair of 32, 14 and 8 performances from DeMar DeRozan and LeBron and a 37-point night from Kyle Kuzma, the talk of Twitter is a retired Laker legend who is spending more time trying to win Oscars and less time chucking up bricks. Yet still, some Lakers fans can't let go. Well, we should be more specific. These are Kobe fanboys, a group of people who struggle with basic logic. Their anger, and the return fire from people with brains, made for a hell of a night on NBA Twitter. Here's some of the good, the bad, the hilariously sarcastic and the ugly:
This is actually getting out of hand. There are too many tweets, too many takes to handle. I'm going to have to cut it off, but we'll leave you with the two best takes that sum up this whole thing:
Get used to this folks. After every Laker loss, it will be LeBron vs. Kobe, Laker fans vs. Laker fans, hell, mix in a Jordan comparison every now and then too. Got to cover all the bases. We are barely in the second week of this NBA season and it's already out of control.