The Loop
LeBron James and Damian Lillard's early dunk-off nearly brought the roof down in Portland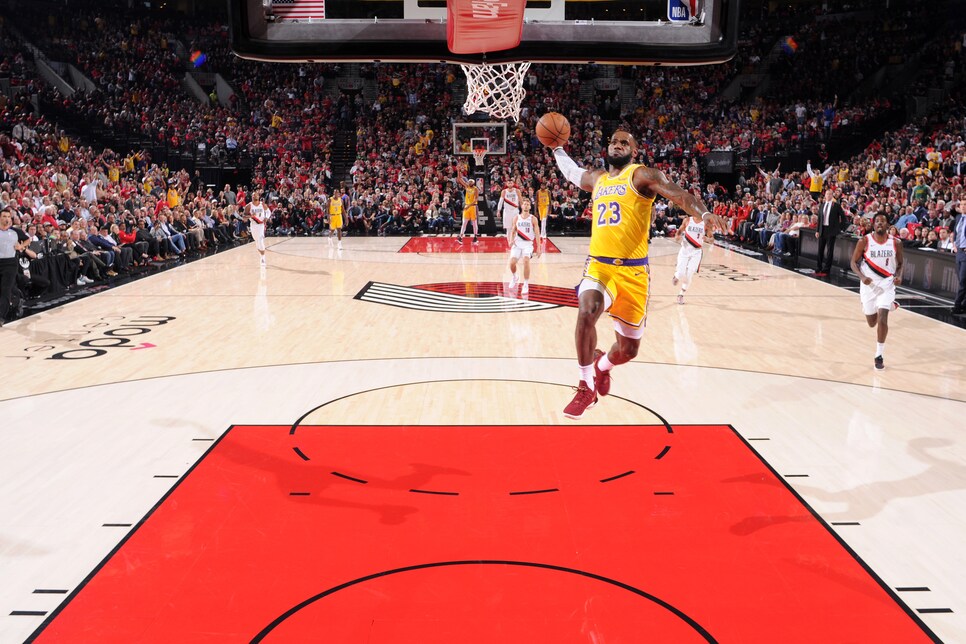 Seeing LeBron James in a Los Angeles Lakers uniform is going to take some getting used to. As much as it feels like he's been a nomad for years, he's only played in two different jerseys, and there is something about that striking Laker gold and purple that looks so odd on James.
But the King made sure NBA fans watching at home got over that real quick on Thursday night in Portland. Those who tuned in to TNT early in the first quarter were treated to an electric, back-and-forth dunk-off between LeBron and Blazers guard Damian Lillard that damn near brought the house down at the Moda Center (wait, it's not called the Rose Garden anymore? Gross). Have a watch:
L-i-t LIT. Basketball fans couldn't have asked for a much better start to this game, and this NBA season, than this 30-second sequence right here. Sure, neither of these teams have a chance in hell of beating the Warriors, but we'll always have this dunk-off from October 18 to remember.