The Loop
LeBron James absolutely owns Michael Jordan (just not in the way you think)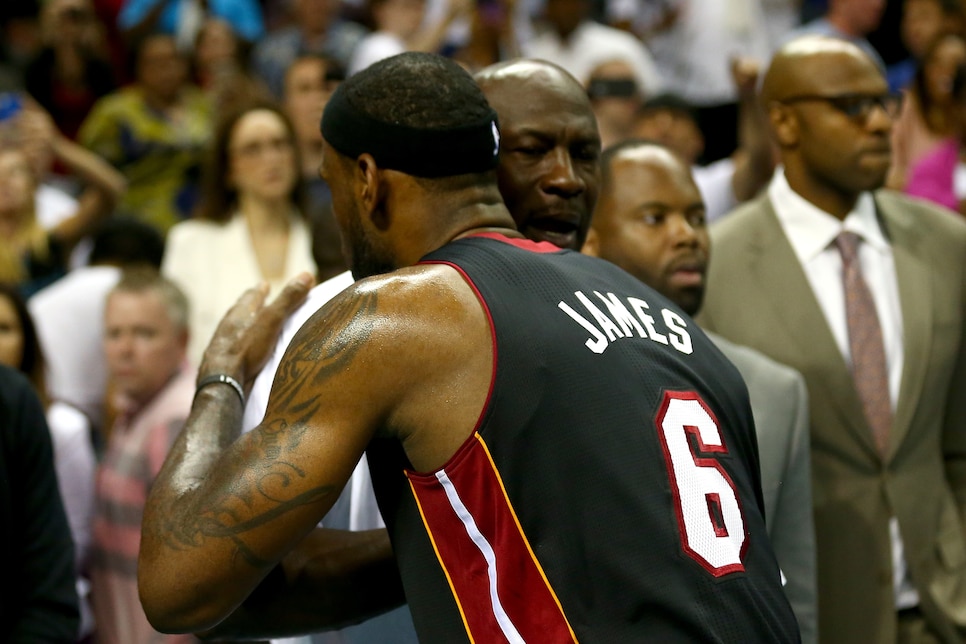 Sadly, LeBron James never matched up against Michael Jordan, the King's NBA reign beginning the season after his Airness hung up his sneakers for good. It would have been nice to see these two greats go head-to-head -- even if it wouldn't have proven anything if their careers had overlapped by a year. After all, LeBron would have been a 19-year-old kid going up against a 40-year-old man -- albeit one who still averaged 20 points per game while playing in all 82 games for the Wizards the previous season. That's just ridiculous, although, we may be saying similar things in a few years about James, who is still the NBA's best player in his 15th season.
In any event, while most basketball analysts, and fans regard Jordan (six titles, all-time leader in scoring average, best collection of VHS highlight specials, etc.) as the greatest player in league history, LeBron has owned MJ. At least, since he's been the majority owner of Charlotte's NBA franchise. Get a load of this remarkable stat:
You think LeBron gets a little more amped when he plays against MJ's team? My goodness.
OK, so LeBron's teams (the Miami Heat and the Cleveland Cavaliers) have always been a lot better than the Bobcats/Hornets during that span, but 23-1 is still something. And then there was this memorable moment from a few years back when LeBron appeared to stare down Jordan(!) in his seat as he went in for a fast-break dunk during another blowout:
LeBron will play Jordan (sort of) for the first time this season on Wednesday night when Cleveland travels to Charlotte. That means MJ should be in attendance -- and LeBron should win.