RBC CANADIAN OPEN
Late bogeys cost Justin Rose chance at shooting golf's magic number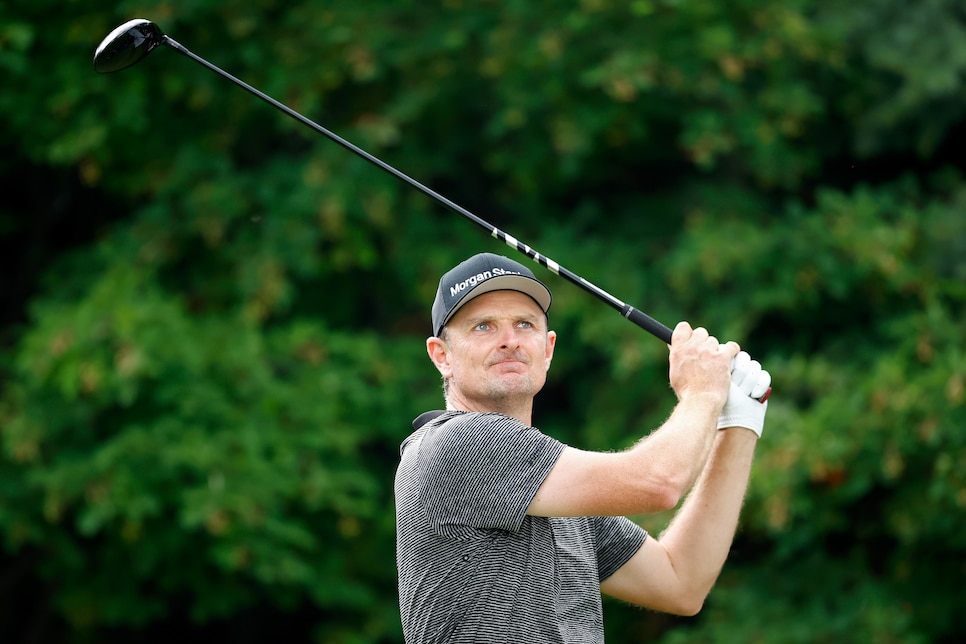 Justin Rose tied his career-low round on the PGA Tour. That's the good news. But he made two bogeys on the last three holes to do it. That's the bad news.
Rose shot 10-under 60 Sunday during the final round of the RBC Canadian Open. He shot 69-70-67-60 to end at 14 under and in a tie for fourth place, five shots behind winner Rory McIlroy.
When someone shoots a score this low there are usually a few crazy stories about how it unfolded. That certainly was the case with Rose.
For starters, he only made five pars on the day. Five.
Rose also had as many eagles as he had bogeys. Three.
The round started when Rose holed out from 137 yards for eagle on the par-4 first hole. He followed with birdie on the second hole to get off to a hot start but cooled some and closed the front nine with a bogey to shoot four-under 30.
Then the back nine got downright nutty. Rose birdied the 10th hole, made eagle on the par-5 11th by making a 30-footer, then birdied the 12th hole. At that point he was eight under par.
Over the last five holes, with history on the line, including a real possibility of becoming on the second person in PGA Tour history to shoot 58, Rose went birdie, eagle, bogey, birdie, bogey to record his 60. Eagle on the par-5 15th came from seven feet after he hit his approach there from 269 yards. After a sloppy bogey on the 16th, Rose rebounded and hit his approach to two feet on the 17th hole.
Then the last hole. Rose's drive found the intermediate cut right of the fairway. With a front pin on the green he knew he didn't want to come up short. But he caught a flier from 153 yards—he opted for an 8-iron over a 9-iron—and ended up well long of the green. Rose got a free drop because he was near the back bleachers, which gave him a better lie, but he could only get his chip to 18 feet. He missed that putt low of the hole and tapped in for 10-under 60.
"I'm totally disappointed, yeah," Rose said. "Because you know what's at stake, for sure. You're really just playing the last hole—I never shot 59 before—so it would have been a lovely footnote on the week."
As Rose was trying to post the 13th sub-60 score on the PGA Tour, McIlroy and Justin Thomas were also threatening golf's magic number down the stretch. But they, too, would have to settle for a 62 and 64, respectively.
Rose eventually found a bright side through his disappoinment. His T-4 was his best finish on the PGA Tour since 2019. "So those are the things that do happen and it's amazing how those situations present themselves right at the end. It was tricky, but all in all there's tons to take out of this week."