The Loop
Larry Nance Jr. says toughest part of trade to Cavs is telling mom he's not moving back in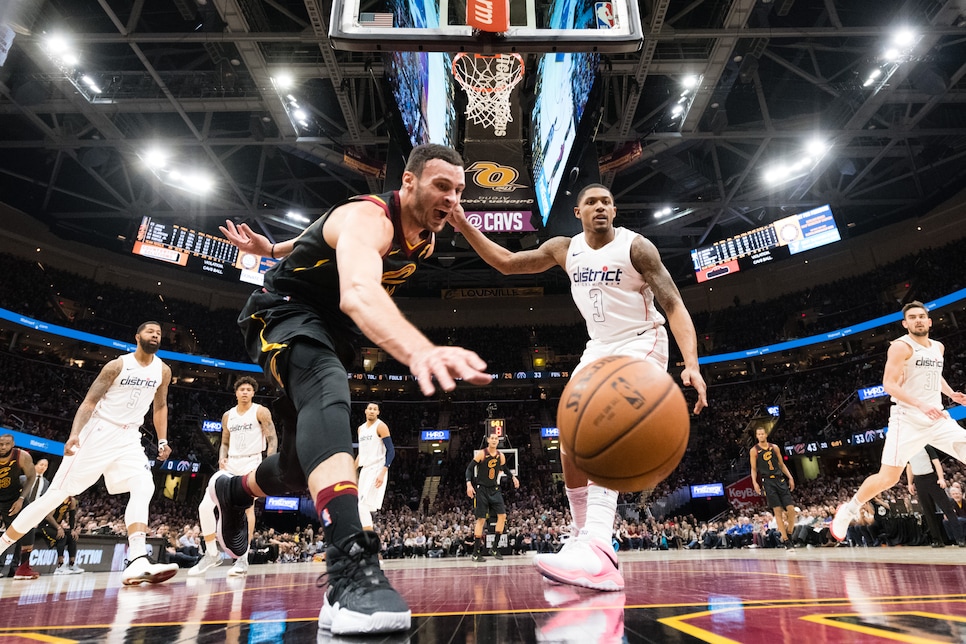 Being traded from the Los Angeles Lakers to the Cleveland Cavaliers instantly put Larry Nance Jr. on an NBA contender. But it also cut down on the 25-year-old's nightlife options -- especially now that mom is keeping a closer eye on him.
Nance's dad has his jersey retired by the Cavaliers and his parents still make Cleveland their home. And according to the young power forward, his mom was hoping he'd make it his home as well. Check out this funny response from Nance when asked about his transition since the trade was made Feb. 8:
"Trying to convince my mom that I'm not living at home," Nantz says in the clip. "We're out looking for rental properties and stuff like that, she's like, 'Oh, I've got, you know, our basement's pretty nice.' So that's probably been the toughest thing."
For the record, Nance is making $1.5 million this season. Do you know how much real estate bang he can get for that kind of buck in Cleveland?
Sorry, Mrs. Nance. You could put an entire arcade, a movie theater, AND a mini golf course in that basement, and your son still wouldn't live there.