Animal House
Lane Kiffin says Ole Miss found their new punter "at a keg party or something"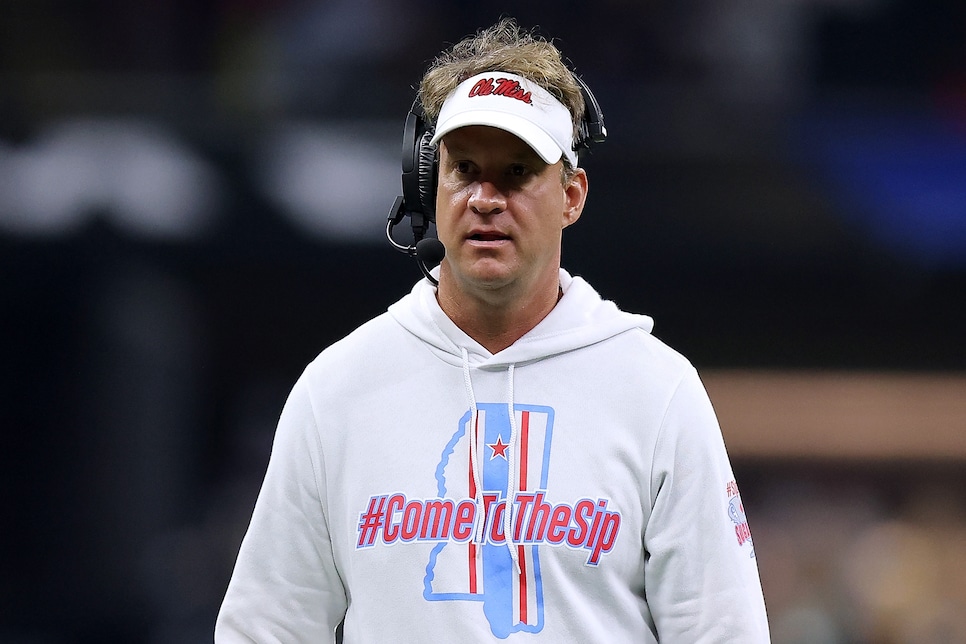 College football fans, we are less than two weeks away from the start of Week 0. We are waiting for kickoff like your girlfriend for PSLs to drop. The vibes make Christmas Eve seem like just another Tuesday. We are yearning and burning for college football in ways that are not altogether wholesome, and if you thought we had reached your Maximum Anticipation Threshold, think again.
Folks, we have punter news.
Today we bring you the rags-to-riches story of Ole Miss' new leg man, Charlie Pollock, a 6'1", 250-pound behemoth that head coach Lane Kiffin says they dug up at a keg party down on Greek Row. Yes, really.
The Rebels have been looking for a new cannon-legged field-position weapon since Fraser Masin, the only other punter on the roster, went down with injury at the beginning of fall practices. In a move equal parts 'Animal House' and 'The Garbage Picking Field Goal Kicking Philadelphia Phenomenon,' Kiffin told his guys to go dig somebody up on campus who could boot the ball, and lo behold they came back with Pollock, the 13th-ranked punter in the 2020 recruiting class, who quietly drifted through the transfer portal after not seeing the field at Nevada in 2021.
Whether or not Pollock pans out remains to be seen, but we can guarantee this:
You'll never hear "kicked the keg" the same way again.