Rules snafu
LPGA pro finishes round putting with wedge after freak equipment mishap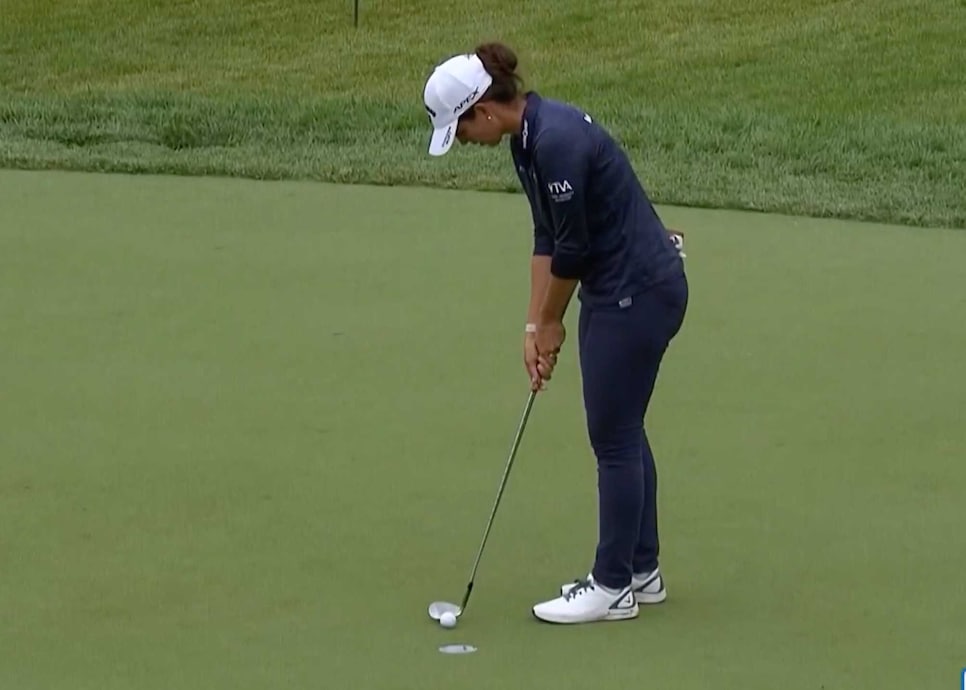 If Emma Talley had to do it over again, maybe it would have been better if she had really unloaded, a hard bang of her left shoe rather than a soft tap of the toe. At least then the unusual rules situation that transpired during the first round of the Women's KPMG PGA Championship would have felt like a punishment that fit the crime.
On the sixth green at Congressional Country Club, her 15th hole of the day, a frustrated Talley made bogey and repeated a habit of hers when she smacked her putter against her foot. But this time, the move mistakenly loosened the clubhead of her putter. For the remainder of the round, the former NCAA and U.S. Women's Amateur champion used a 58-degree pitching wedge to putt, bogeying two of her final three holes to shoot a six-over 78.
"Yeah, it was just a freak accident," said Talley, who finished the day tied for 114th place, 14 shots back of leader In Gee Chun. "I hit my putter on my toe but it wasn't even that hard, that's why I'm so upset because I wish I would have broken it out of madness, but it wasn't even that hard. That's what sucked."
Under Rule 4.1, Talley had the option to continue to use the damaged club (part of a revision of the rules in 2019) but she could not replace it since she was the one who caused the damage.
Immediately after discovering what she had done, Talley started to cry, the emotions continuing during her post-round media interview. She explained it was mostly out of embarrassment at the situation.
"Obviously, you want to shed light when you're out here, and like, if they didn't see what happened they would think I probably snapped it over my leg," Talley said.