LPGA Tour
Two-time major winner jumps out to stunning early lead at KPMG Women's PGA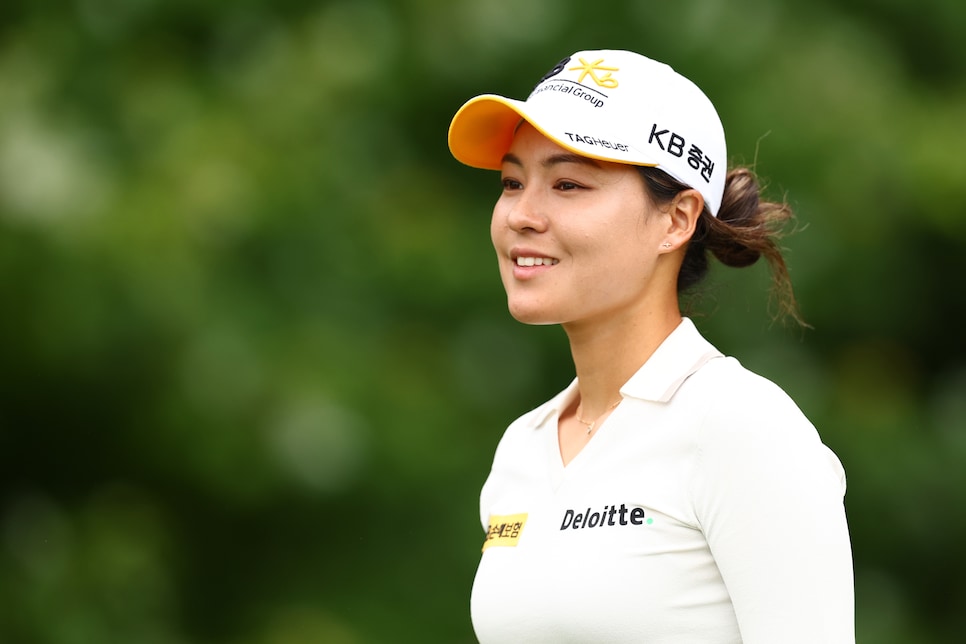 You've probably heard the saying before: You can't win a major during the first round, but you can lose it. A variation thrown around in sports with multi-lap races: The only award you get for leading after the first lap is the stupid award. You get the idea: Leading early doesn't mean anything.
But, maybe in this case, it could.
On a rainy Thursday morning, In Gee Chun could do no wrong to start the KPMG Women's PGA Championship. The 27-year-old South Korean made nine birdies en route to a eight-under 64 at Congressional Country Club. With it, she secured a new course record at the newly renovated Blue course and opened up a sizable gap between herself and the rest of the field. After the morning wave, the next-closest competitors were seven shots back.
Among those at one-under 71 were major champions Nelly Korda, Jennifer Kupcho and Brooke Henderson. Each player was pleased with the score she had posted. And a bit surprised by the one Chun put up.
"I feel like I played really well," Kupcho said. "The course is really hard. I don't really know how In Gee is eight under right now."
Chun knows what she's doing at major championships. She's won the 2015 U.S. Women's Open and the 2016 Evian Championship.
"Sometimes In Gee does that. Sometimes she just plays so well, and nothing bothers her, and it's really cool to see," Henderson said. "Hopefully I can be more like her tomorrow and make some more birdies and climb up the leaderboard."
While Chun's score might say otherwise, Congressional was playing tough on Thursday after the course was soaked with two inches of rain overnight. While playing soft, it was also playing long. Korda, the defending champion, noted that on the par-5 ninth hole she had to hit a 7-wood into the green with her third shot.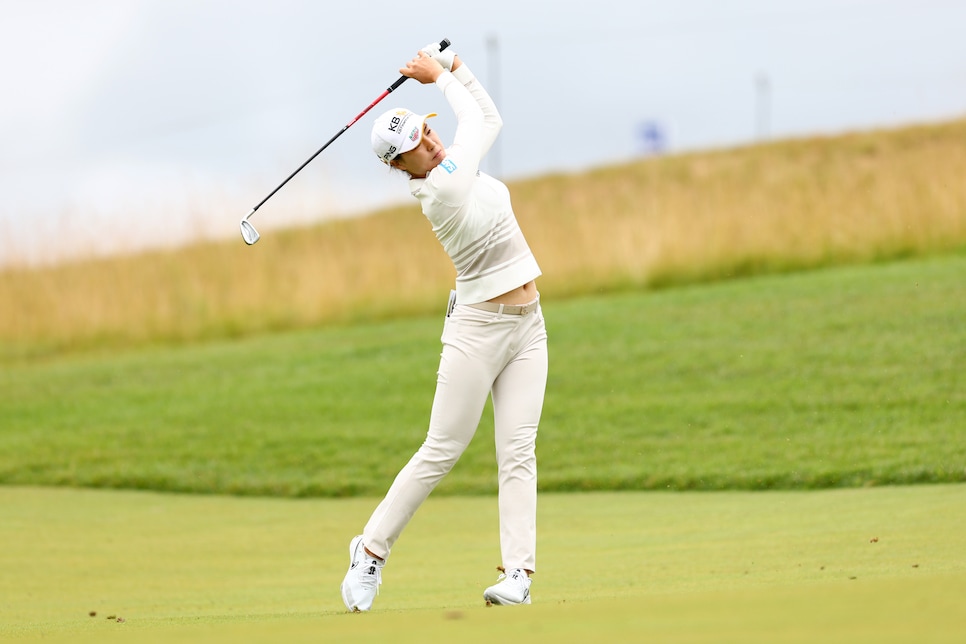 "Any first round under par is good at a major," said Korda, who lost in a playoff last week at the Meijer LPGA Classic and is playing in just her third event since returning from surgery to remove a blood clot. "I don't know what golf course In Gee is playing. She must be playing really well."
To hear Chun explain it, it did sound like she was playing a different golf course. After the round, she talked about how she's been focusing of late on staying present with the shot at hand. She'd gotten so good at it that at Congressional, she didn't realize how low she was going, walking around in her own little world. Rather than check leaderboards or think about her score, she spent time between shots chatting with her caddie about an annoying pimple on her lip and where to find the best kiwis, one of her favorite on-course snacks.
It wasn't until her post-round press conference that she realized she was leading by seven.
There's no denying that's a significant lead—and it could get smaller as the afternoon wave makes its way around Congressional. But winning a golf tournament after being down seven after the first round isn't uncharted major-championship territory. Remember Tiger's opening 74 to Chris DiMarco's 67 at the first round of the 2005 Masters?
There's only one point in a tournament where it matters whether you're leading. And it's not after the first round.