Tour Life
Korn Ferry Tour pro's wife destroys his yardage book doing laundry on eve of tournament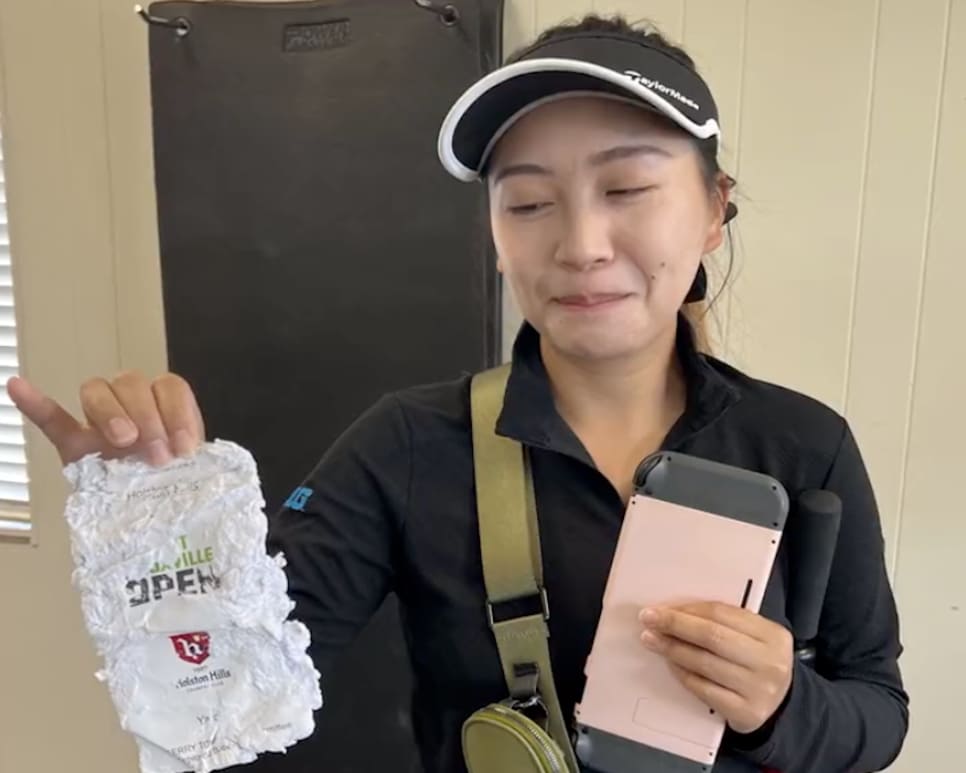 An aspect of being a tour pro that doesn't get talked about a lot is laundry. With these guys on the road so often, keeping their threads looking good can require a bit of extra work. Fortunately for two-time Korn Ferry Tour winner Marty Dou, his wife, Muyu, is willing to help out in that area.
Unfortunately, she made a bogey herself this week.
On the eve of the Visit Nashville Open, Muyu washed some of her husband's clothes. But she also washed his yardage book for the event. And let's just say it's in yardage book heaven now.
"The moment I saw the yardage book, I was like, "Oh my god, this is bad," Muyu says in an interview shared on Twitter by the Korn Ferry Tour. "But, I mean, it's fine. We got a new one and it worked fine."
To be fair, the blame also lies with Marty. After all, he left the yardage book in the pocket of his pants. Just like I'm often kicking myself for leaving things in my pockets when I do laundry. Like tissues that disintegrate into millions of pieces. Ugh. It happens, but in this case, it could have ruined his week. Tour pros not only rely on these things, but the notes they—and their caddies—take in them.
Actually, while we're at it, let's give his caddie some of the blame as well for not keeping better tabs on it. Anyway, here's the funny interview with Marty and Muyu:
Anyway, they can all laugh about it now after Dou opened with a 67. But we're guessing their next load of laundry will be paper free.