tiger watch
Klay Thompson says he watched Tiger Woods highlights to prepare for Capital One's The Match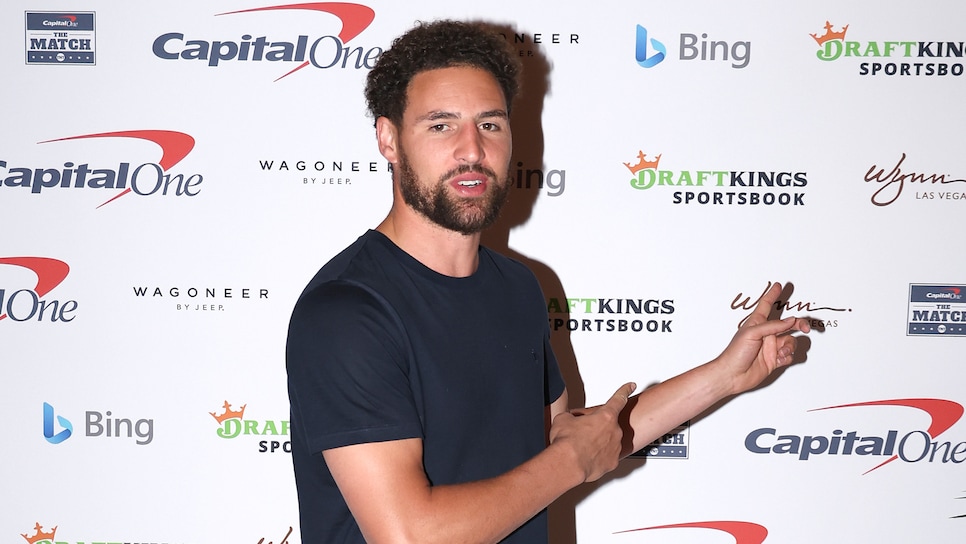 With Capital One's The Match finally here, it's interesting to see how the four all-star competitors have prepared for their primetime showing. Steph Curry, the most accomplished golfer in the group, has been working with coaching legend Butch Harmon. Patrick Mahomes and Travis Kelce have been talking up their trademark chemistry with Mahomes even hosting a golf benefit in Hawaii earlier this month. And Klay Thompson has been … well, umm, he's been watching some YouTube videos.
The three-point assassin has taken a break from his usual sport and has turned his attention to the course, at least when it comes to what he watches.
"I've been watching a lot of YouTube. Last night I watched Dustin Johnson and Rory McIlroy's tutorial on scoring shots. I learned some things. I've just been trying to pick up tips from the pros."
Along with DJ and Rory, Thompson made sure to note that he's been checking out Tiger's greatest moments. As one does. "Haven't watched any basketball the last few weeks, just all golf stuff. Lots of Tiger highlights, too."
Thompson agreed with Curry's take when it comes to not overcomplicating things. Just need to treat it like another day at the office, except Thompson's office features almost 20k adoring fans.
Thompson has always been a laid-back, tranquil personality but a killer when it matters. If the man says that watching Tiger Woods clips will help him play better, who are we to say that he's wrong?