War Of Words
The one tour pro Klay Thompson cannot wait to prove wrong in Capital One's The Match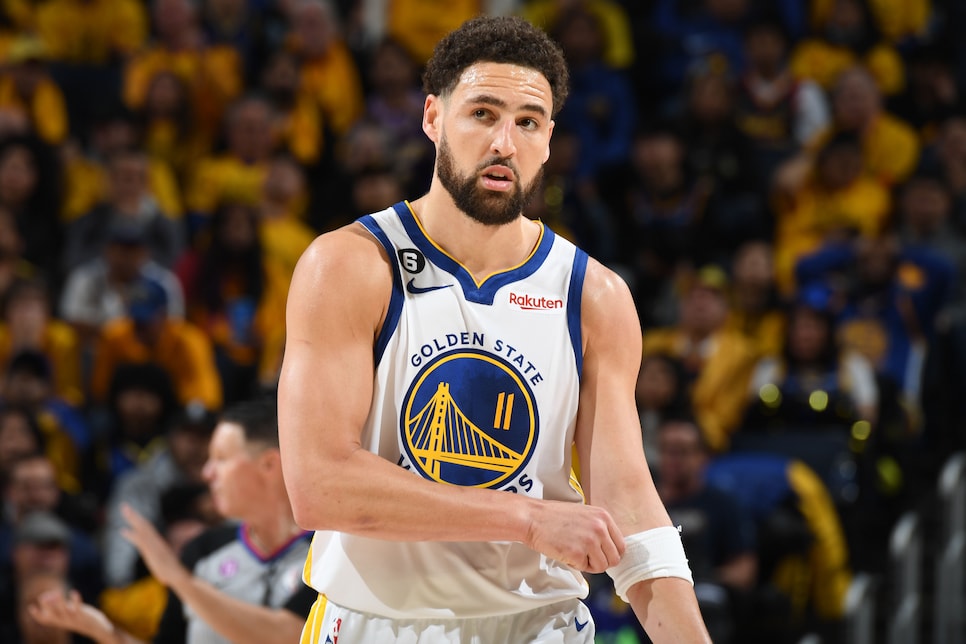 There's already plenty to play for in Capital One's The Match on Thursday, with charity being the No. 1 thing and personal pride a close second. Sure, golf may not be Patrick Mahomes, Travis Kelce, Stephen Curry or Klay Thompson's primary sport, but they still don't want to embarrass themselves on TV and the definitely all want to win. It's just in their nature.
Thompson gained some added motivation recently, when a certain two-time major winner said Thompson's golf swing was "stiff as ever."
The two-time major winner we are referring to, of course, is Collin Morikawa, who broke down all four competitors' swings in a video for Golf Digest. Shameless plug alert (Morikawa breaks down Thompson's swing first):
While this is some harmless ribbing from Morikawa, he did get in another shot when breaking down Patrick Mahomes' swing. "Powerful, way more powerful than Klay," said Morikawa, later adding that he was the clear "bottom of the pack" guy out of the foursome. Ouch.
During media availibility for the made-for-TV event earlier this week, Thompson confirmed he had seen Morikawa's breakdown and that Morikawa is "my enemy No. 1 right now."
"He was dogging my swing," Thompson said. "I'm not going to lie, it hurt a little bit. I was like 'dang, man,' but, you know what, it's good. I'm being doubted. I love it. I respect Collin's game, I respect his career, he's an incredible player. But I just can't wait to put one on the pin and look at the camera and just say 'That's for you Morikawa.'"
Not only was it motivating for Thompson, but he thinks Morikawa's breakdown could actually help him.
"I learned some things from it," he said. "It was actually very informative, so it wasn't all bad. But, it's like someone talking about your jump shot being ugly, it just hurts. It hurts the soul."
That we can all relate to. But if it works, it works. Thompson's jump shot may not be as pretty as Curry's, but it's damn-near as effective. We'll find out Thursday evening if the same could be said on the golf course. Morikawa will be watching.