RBC Heritage
Kevin Kisner candidly explains what playing the PGA Tour is like in his late 30s: 'Time is a lot different'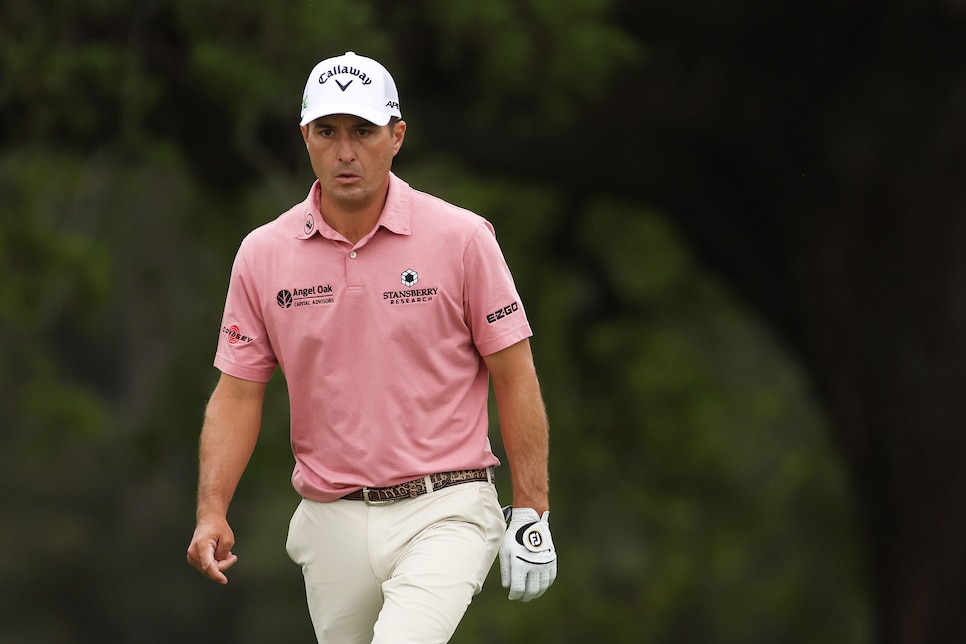 Kevin Kisner comes into this week's RBC Heritage anxious to make amends after missing the cut the previous week at the Masters.
Kevin C. Cox
It's an odd time to be a player like Kevin Kisner on the PGA Tour. Not a bad time—pretty great here and there, actually—but an odd time nonetheless. At 37, he's a father of three, occupying a different world than the 20-something stars who keep emerging as if from an assembly line, and while he's pleased with life as a professional golfer, he's too young and too far from retirement to stop striving. Unlike in his early days, though, ambition and family constitute a serious juggling act.
"Time is a lot different," Kisner said. "I used to wake up every day and spend the whole day at the golf course. … I still want to be a dad and want to be a great family man, but you've still got to put the time in. I consider it my job, so it's a balancing act between those two, makes the time a lot more difficult."
As one of the toughest competitors on the PGA Tour, though—a fierceness that you saw in the WGC-Dell Match Play when he beat Justin Thomas and Louis Oosthuizen in succession before falling to Matt Kuchar—he's not about to let the well of his passion run dry. Earlier on Tuesday, ahead of this week's RBC Heritage in Hilton Head, he was spotted on the putting green practicing an arm lock grip. It's a result of his frustration from missing more putts inside eight feet than he used to, a problem that resulted in a missed cut last week at the Masters.
"I can't keep the momentum of the round going when I miss a green," he said, "and then if I stuff an iron shot and miss the putt it's really putting a drag on the whole game. … I think it can help overall, but it's still just a trial as of now."
It's a sign of his restlessness as a pro and his absolute lack of complacency, but it's also necessary in a game that is so jam-packed with talent. One of the difficult things about being in your late 30s on tour today is the fact that the young players don't seem to be playing by the same set of rules; there's no waiting period for success, and very little learning curve.
"I've improved every aspect of my game over my career," said Kisner, who turned pro in 2006 and has played on tour since 2011, "but I think also the athletes that are coming out and playing on the PGA Tour are now more prepared and ready to win at a faster pace than they were when I first got out here."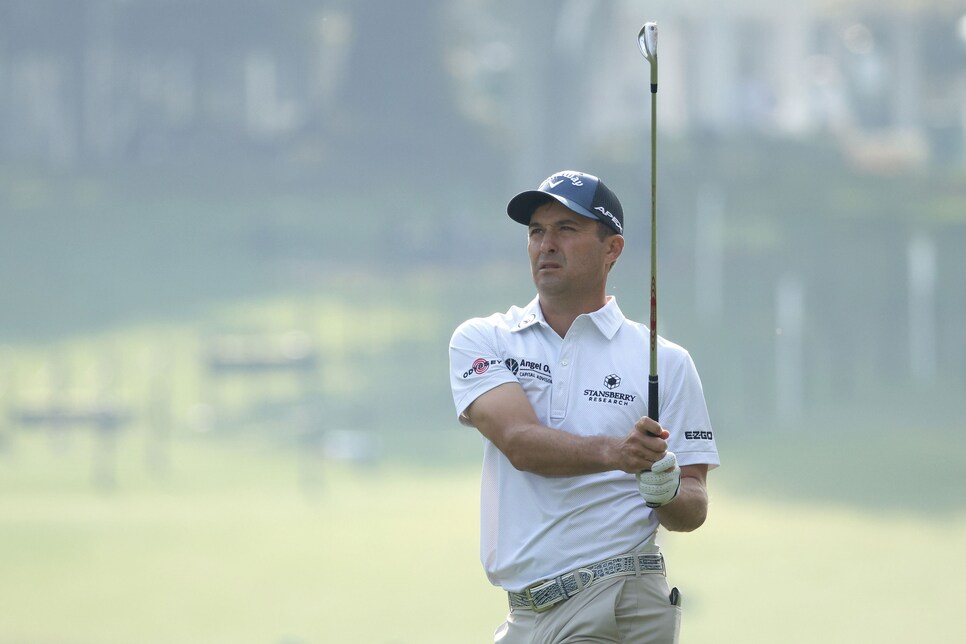 Kisner says Harbour Town is one of the venues in which he knows he can win, having finished second there in 2015.
Kevin C. Cox
But Kisner's goals remain the same: compete at majors, make the U.S. Ryder Cup and Presidents Cup teams, and win tour events, something he's done three times in his career. The language he used—"compete" for majors, "win" for tour events—is no accident. He had one of the quotes of the year in January when he admitted that he couldn't win every event on tour and was asked as a follow-up why he even bothered competing. "Because they give a lot of money for 20th," he said.
The RBC Heritage is one of the events he can win—he lost a playoff at Harbour Town to Jim Furyk in 2015 and is a native of the South Carolina low country—so there's no post-Masters letdown for him, and this won't be a "relaxed" week as it might be for others.
"I'm down here on full-on grind to try to compete at a tournament I feel like I can win," he said. "There's less of those on the PGA Tour schedule now than there used to be, and this is definitely a highlight of mine for the year."
After missing the cut at Augusta, he spent Saturday with his family, and then got right back to work: 27 holes at Palmetto Golf Club in Aiken, and then a Monday afternoon drive to Hilton Head to start experimenting with the new putting stroke. He may be 37, but he's not about to settle, and the next fight starts now.