News
Kevin Kisner's latest playoff loss has him closing in on a PGA Tour record he'd rather avoid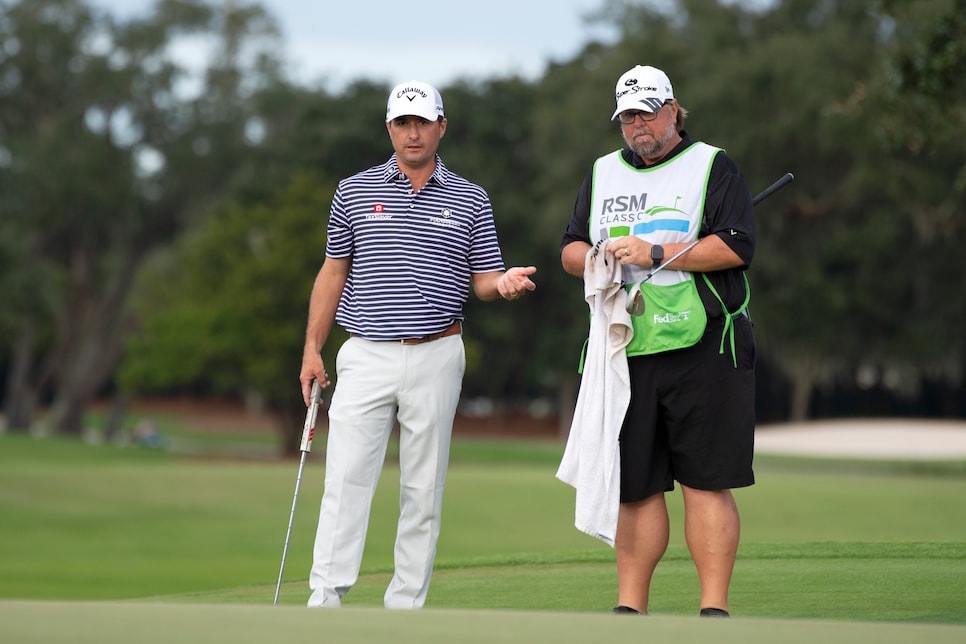 Kevin Kisner didn't win the 2020 RSM Classic despite making only one bogey over 74 holes at Sea Island Golf Club. Making the runner-up even tougher? He also added to his brutal career record in PGA Tour playoffs.
With the latest loss on Sunday, Kisner is now 0-5 in extra holes. Three of those runner-ups came during the 2015 season at the RBC Heritage, the Players, and the Greenbrier. The 36-year-old and Scott Brown also lost the 2017 Zurich Classic of New Orleans in a playoff, so even having a teammate hasn't helped.
Even crazier is the fact Kisner hasn't played poorly in these playoffs. As 15th Club's Justin Ray noted, on all five occasions, Kisner has lost to a birdie by his opponent, including Robert Streb's winning tap-in after an incredible approach shot on the second playoff hole that kept Kisner stuck on three career wins.
If it's any consolation for Kevin, he doesn't hold the record for PGA Tour playoff futility. And he's actually in pretty good company considering it's a World Golf Hall-of-Famer who does.
Ben Crenshaw somehow, someway, didn't win any of the eight PGA Tour playoffs during his otherwise illustrious career. That's right, 0 for 8. Rough.
On the bright side for Kisner, finishing runner-up these days is much more lucrative than when Crenshaw was playing. The $719,400 Kisner took home for his troubles is more than Crenshaw ever made for an entire season on the PGA Tour.