The Loop
Masters 2020: Surfing legend Kelly Slater offered Dylan Frittelli a free day at the Surf Ranch if he tied or took the lead at the Masters and guess what . . .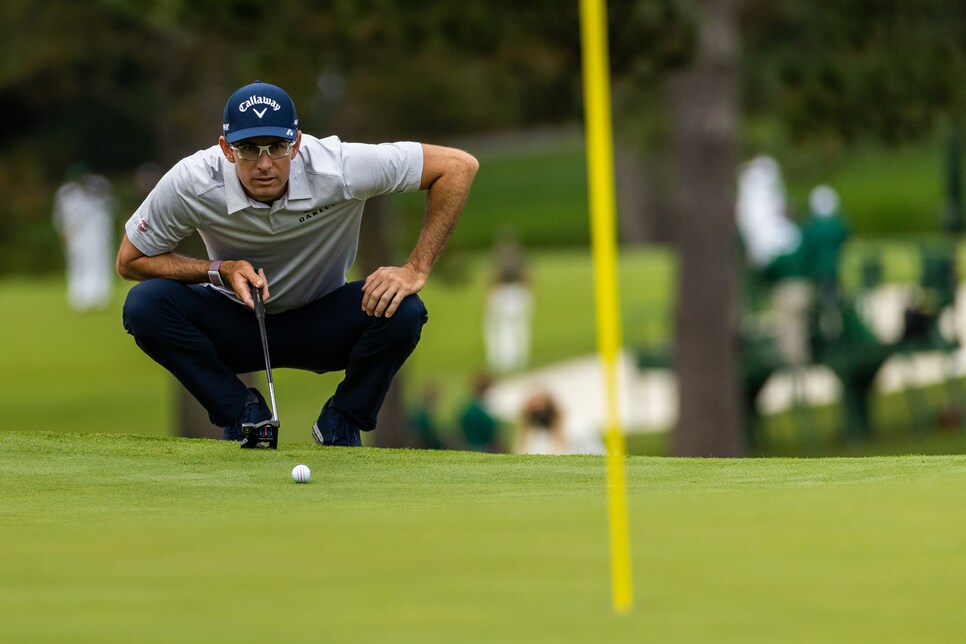 If you're plugged into the crazy, kooky, parochial worlds of golf and/or surfing, then you already know a few key things:
1. Kelly Slater is a surfing legend—a veritable Tony Hawk of the sea.
3. On Friday morning, Dylan Frittelli topped the 2020 Masters leaderboard at -7.
4. Dylan Frittelli is also a BIG surfer.
These might seem like random facts, but in concert they help to explain Slater's Instagram story on Friday morning, in which he pledged to Frittelli that if the South African tied or took the lead at the 2020 Masters at any point during his first round, he would gift Frittelli a full day at the Surf Ranch (Slater's top-secret shred utopia, best described by our own Christian Iooss as "Willy Wonka's Chocolate Factory" for surfers.) Can you guess what Frittelli did?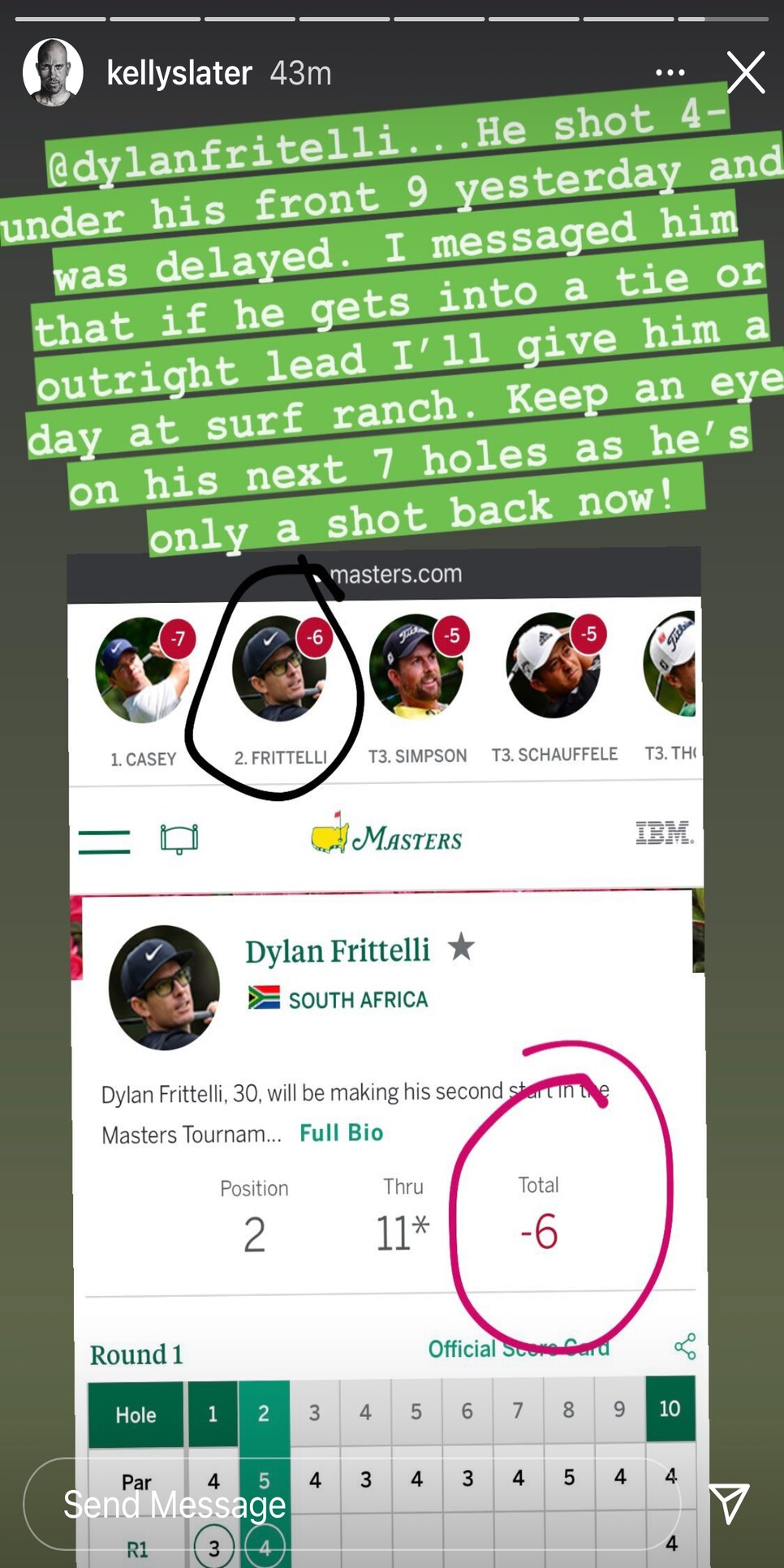 Now, the Masters leaderboard is not a static thing. It moves, it shakes, it shimmies, it wobbles. But at the end of his first round, Frittelli was a co-leader at -7. He promptly bogeyed the opening hole of his second round about a half hour later, but Slater said nothing about STAYING at the top leaderboard. All Frittelli had to do was get there after Round 1, and he did exactly that.
As for the Surf Ranch? Well, estimates are that a single day at Slater's compound would run a lucky group about $50,000, assuming they were even able to score an invite. Thanks to his first round performance at the Masters, Frittelli is now getting that on the house, while also putting himself in contention for a little thing called the green jacket. Here's hoping he extends the invite to Slater's surfing buddy Adam Scott, however. Otherwise we might have a new Masters rivalry brewing.