Genesis Invitational
Keegan Bradley's awful luck on putt shows why they needed to stop play in Genesis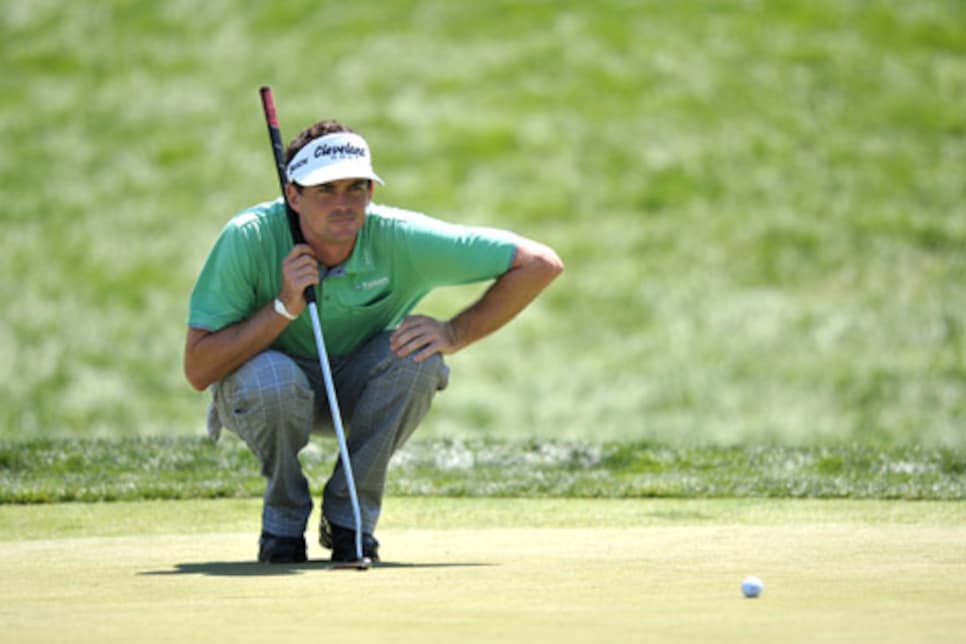 The horn didn't sound soon enough for Keegan Bradley.
Starting his round on Riviera's drivable 10th hole, Bradley hit his tee shot left of the green. Usually, it's not a bad place to miss. But with a back pin and no angle to the flag, all he could do was pitch safely to 60 feet.
It turns out, there was no "safe" play.
Thanks to the unfortunate combination of a slick putting surface and whipping winds, Bradley's sweeping, right-to-left putt rolled within a few feet of the hole and kept on going.
"I don't know how you're going to play this hole," Frank Nobilo, calling the action for Golf Channel, said as Bradley hit the putt. "It's down breeze. You can't lay up. There's so much pitch in this green."
Just then, Bradley's ball tumbled off the green, a victim to the elements. Nobilo added that he'd never seen a putt do that.
A moment later, the horn sounded, pausing play. Players had the option to finish the hole and Bradley did, pitching to five feet and making the putt for bogey to put him one over for the tournament.
The tour didn't tweet about Bradley's disaster, but it did share video of J.B. Holmes' ball getting blown off the green before he was able to line up a putt.