Big KAT
Karl-Anthony Towns says he can drive it over 400 yards, has witnesses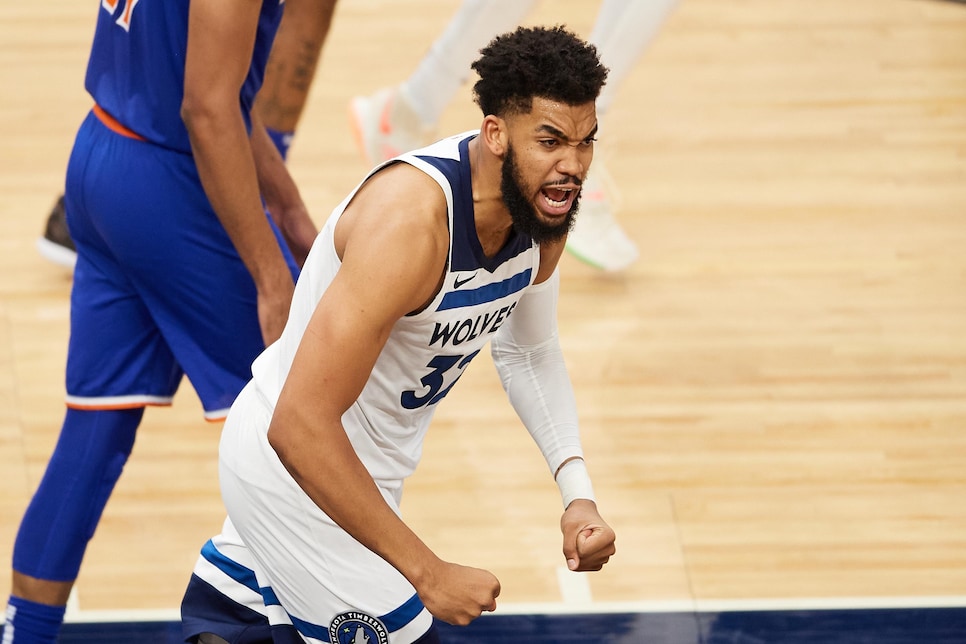 When Bryson DeChambeau says his ultimate goal is to carry his tee shots 400 yards on a regular basis, there's some merit to the hyperbole. He currently leads the tour in driving distance with a 321.1-yard average this season, earlier this year he hit one 370 yards on Bay Hill's sixth hole and he has uncorked drives over 400 yards before (albeit with some assistance).
When Timberwolves center Karl-Anthony Towns says he's "gassed it to above 400, for sure," as he recently told the St. Paul Pioneer Press, he sounds like the guy a couple of pops deep on the 19th hole embellishing his alleged prodigious power.
Still, that's Towns' story and he's sticking to it. He also says that he had witnesses.

"I've been with people and they've seen me, multiple times, drive greens that are 400-plus," he told the newspaper. "My 4-iron is going 320 max, 300 average. So I think the driver can do that."
According to the story, Towns was playing at the since-defunct Hillcrest Golf Club in St. Paul with Timberwolves TV analyst Jim Petersen and the team's VP of fan experience Jeff Munneke. The 18th, according to the club's scorecard, measures 393 yards from the back tees. The hole also plays downhill and according to Munneke was downwind that day.
"He finally hit one square, and it whistled down the right side of the fairway," Petersen told the paper. "It was a beautiful little draw down the right side of the fairway, and I was like … 'He hit the (crap) out of that one.'"
Munneke added that it was a rocket and "very Happy Gilmore-like."
When the group got down to the green, they couldn't find the ball. Eventually, they did. It was behind the green.
Maybe DeChambeau was onto something after all when he said at the Masters, "Once you get somebody out here that's a 7-foot-tall human being and they are able to swing a golf club at 145 miles an hour effortlessly, that's when things get a little interesting. That's when I'm going to become obsolete, potentially."
Someone pair these two in the pro-am when the tour heads to Minnesota for the 3M Open later this summer.