Gimme What I Don't Know (I Want)
Justin Timberlake invests in South Carolina Par 3 golf course, 'them other boys don't know how to act'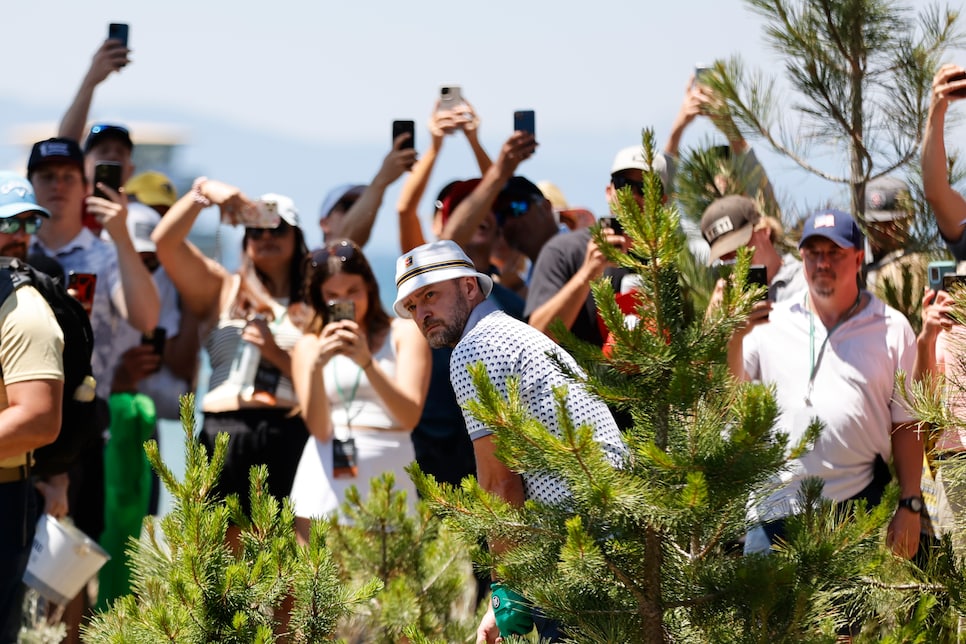 Isaiah Vazquez/Clarkson Creative
Remember Justin Timberlake?
He's been a bit quiet as of late, but the golf obsessive, "Sexyback" icon and star of the hit movie In Time has announced a new investment in 3′s, a new par-3 concept which takes golf and entertainment and fuses them together in an accessible way.
The lit 12-hole par-3 course includes an 18-hole putting course, spirited music and a full bar and restaurant. The first one will be in Greenville, South Carolina, but the plan is to open them across the United States. JT and his partners at 8AM Golf have gotten in on the ground floor.
"The 3′s concept is one I'm extremely excited about," said Justin Timberlake. "Making golf more accessible, less intimidating, and more fun is a passion of mine, and that's exactly what 3′s accomplishes with its 12-hole, par-3 layout and its relaxed, 'all are welcome' vibe."
As long as they play "Señorita" on repeat, we're in.