Random Daggers
Justin Thomas was stunned by fellow tour pro's admission of caddie 'sabotage' at long ago amateur event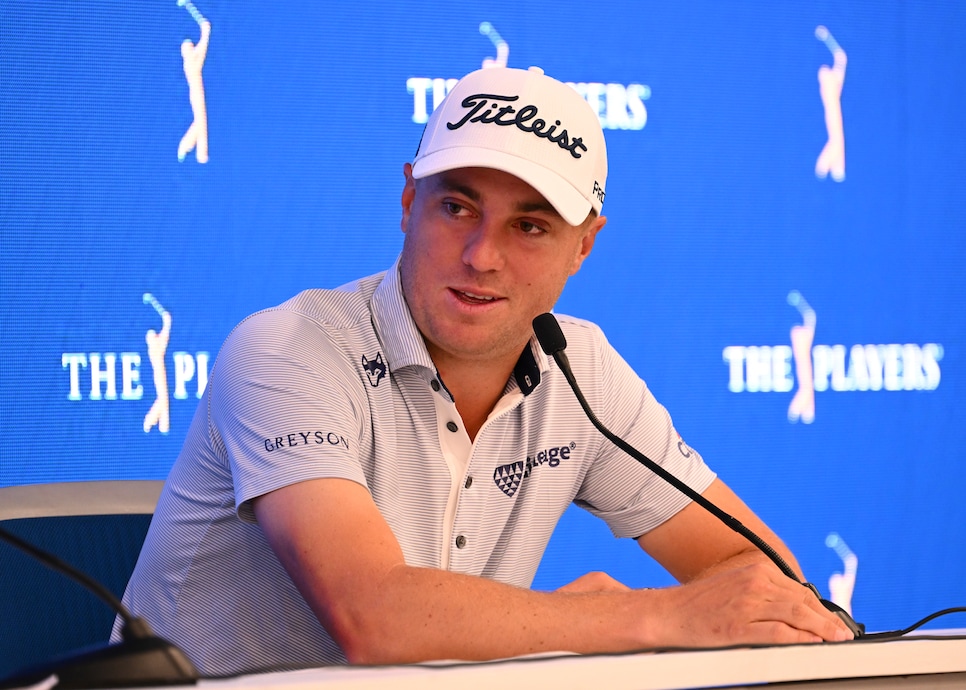 As a golfer, there are a lot of obstacles to deal with during a tournament, from your swing to the course to your opponent to sunscreen getting in your eye (the worst). One thing you don't expect to cause you any problems? A playing partner's caddie.
But apparently, that was the case for Justin Thomas at a long ago amateur event. Not that he realized it.
On Monday, fellow PGA Tour winner Michael Kim shared a random, old story about his caddie trying to "sabotage" Thomas and fellow playing partner Bobby Wyatt during a "prestigious amateur tournament." What a sick thing to do—especially with no money on the line! Here's how Kim tells it:
Don't feel too bad, Michael. Sounds like your caddie went rogue. Oh, and JT's career has turned out just fine.
Kim wouldn't reveal what tournament it was, but added that he fired the caddie once he realized he was doing it on purpose. And by "it," we mean making noise with peanut butter cracker wrappers.
That may not sound like a lot, but it doesn't take a lot to rattle these guys who are used to complete silence when playing shots. Heck, James Hahn just yelled at a fan for chewing potato chips too loudly last week!
But Thomas? Well, apparently the dude was really locked in because he never noticed.
And that probably has something to do with why he's one of the best golfers on the planet.