Say what?
Contender James Hahn calls out a fan in the Wells Fargo Championship for ... chewing?!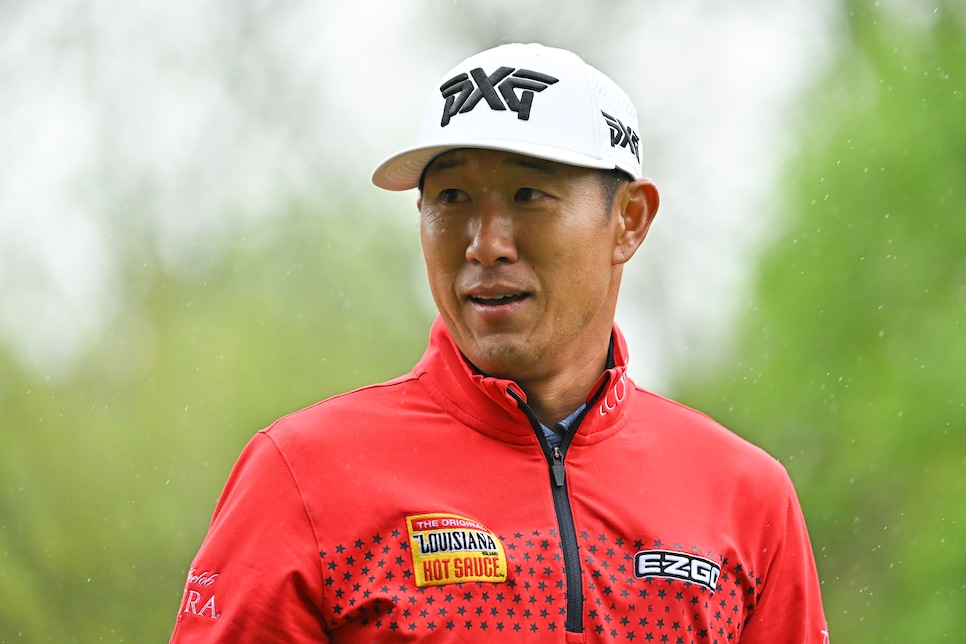 Anybody who's attended a professional golf tournament has been there. You're standing by the green, whispering to a friend or rustling the pairings sheet a bit, and you think to yourself: How much do these guys hear of what goes on outside the ropes? For some, apparently, all it takes is chewing. Yes, chewing!
James Hahn is one of the more affable characters on the PGA Tour. He's the pro from Northern California who once sold shoes at Nordstrom simply to pay the rent and said of the job, "Girls feet aren't all roses, man." In other words, he's not a jerk. He doesn't seem to have the rabbit ears of, say, Colin Montgomerie, who could stab some fan in the heart with a mere scowl.
Hahn, a 40-year-old who has two tour wins, also has a keen sense of humor, which he clearly mixed with his frustration on the 14th hole of the third round as he battled near the top of the leader board. Hahn had a 24-foot putt for birdie, rolled the ball and watched as it came up short and right. Simply put, it was a bad putt.
Thankfully, the TV cameras hung on long enough to catch Hahn pointing his putter and saying to a gallery member, "I can hear you eating those chips, man." He then mutters something about "two minutes." Anybody with a DVR probably hit rewind at that point. Did he really say he heard someone chewing from across the green? And did Hahn just contend that it affected his putt? Can he hear a pin drop in the grass, too?
Unfortunately, we didn't get a reaction shot of the fan, but he had to be either mortified or completely amused. It also made us consider what might be the noisiest chips: Doritos? Ruffles? Lays? It reminded us of the Super Bowl commercial with the Mannings for chips and soda when Peyton asks Eli, "Can you drink any louder?"
Anyway, Hahn couldn't make any birdies coming in, but on this tough scoring day he didn't need to. He shot two-over 72 and is tied for third, four shots back of Keegan Bradley. He's trying to win for the first time since taking the Wells Fargo in 2016. In that fight, he'll have to be more focused and play with a smaller chip on his shoulder.