The Loop
Justin Thomas is so locked in not even a bikini-clad onlooker can distract him
When you're the third-ranked golfer on planet earth, you have to sacrifice some of the niceties we mortals take for granted. Doritos. Hump-day beers. A strict-no-range-in-the-rain policy. Hell, you're not even allowed to turn around and give a tip of the cap to the bikini-clad woman who was just admiring your drive. That's the kind of focus it takes to make it on the Tour, kiddos. Just ask Justin Thomas.
That was the scene on Thursday at Harbour Town Golf Links, where JT buckled down and got to work despite the distractions, grinding out a tough round at the tight, twisting track. Appearing as if out of a mirage, the one-woman gallery gave an approving nod of Thomas' drive, before turning to make her exit, acutely aware of NBC's camera placement. If that doesn't tell the full story, JT's club twirl should.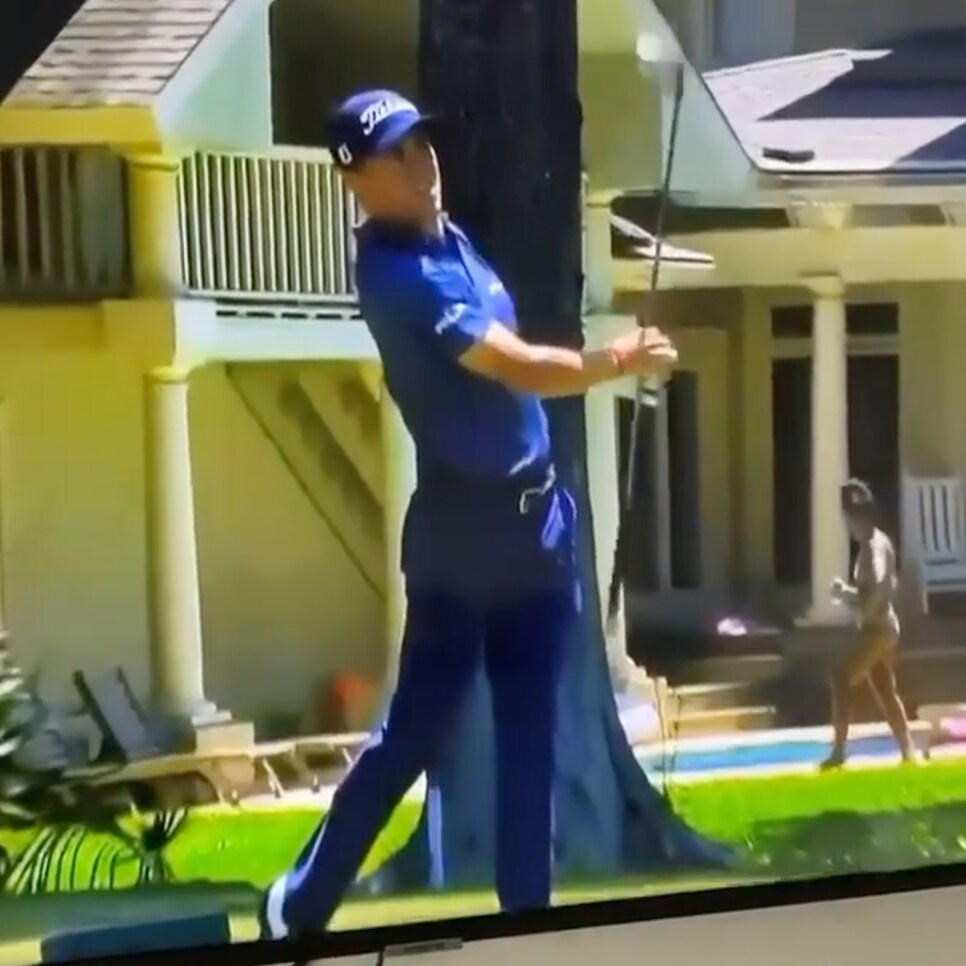 Still, the question remains: Did Thomas make the decision to go with driver before or after seeing his new fan lounging poolside? You'll have to speculate amongst yourselves as we have journalistic values to uphold, but we will say this: If the RBC Heritage's new viral star thought JT's drive was impressive, just wait until she sees Bombs DeChambeau play through.