Money
Justin Thomas is selling his starter home in Jupiter, Fla., and it's pretty incredible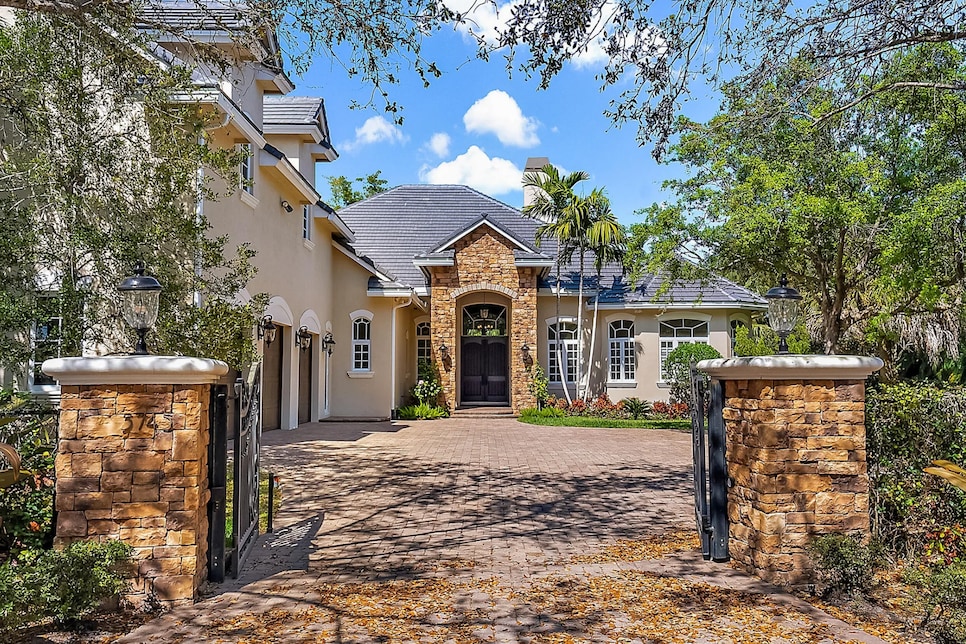 Thomas paid $1.5 million for the 5,545-square-foot house in 2016 and is selling it for $3.5 million.
Why guess what it's like to live like a PGA Tour superstar when you can know. Justin Thomas just upgraded to a $13.5 million pad in Jupiter, Fla., so his $3.65 million "starter home" is on the market. At 5,545 square feet, you would have plenty of room to spread out. The five-bedroom home also has seven bathrooms, pool and spa, a game room with its own kitchen and bar, and a waterfront ramp to launch jet skis and kayaks.
Thomas, who turns 30 later this week, bought the property for $1.5 million in 2016—the year after he won the first of his 15 PGA Tour titles at the CIMB Classic. In 2017, he won his first major, the PGA Championship, and has earned more than $50 million on the course since then.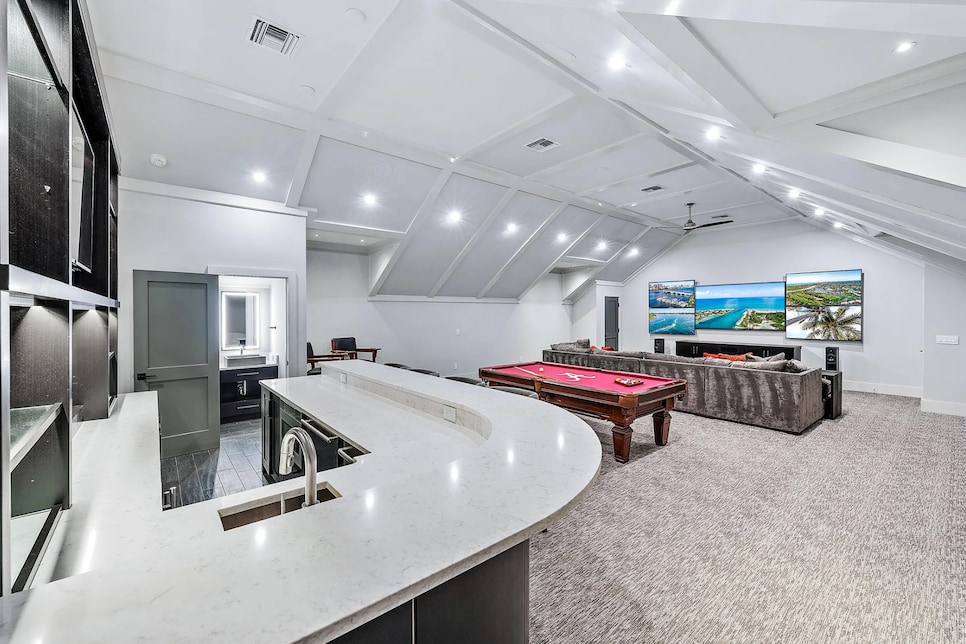 One can imagine JT and Tiger playing pool and watching a game.
If you don't have a calculator handy, we can run some numbers for you. With a 20-percent down payment ($730,000), you're looking at about $23,000 a month for a mortgage payment—which makes the $25,304 annual property taxes seem like a bargain. Thomas made an estimated $31 million last year, so he's not pinching any pennies. Your mileage may vary.