These Guys Are Good
Little Justin Thomas superfan celebrates JT gifting him a pair of spikes like Christmas morning in August
Remember the old PGA Tour slogan "these guys are good"? It was a simple, yet ruthlessly effective, way of communicating how impressive the average tour pro's game was inside the ropes. Justin Thomas gave that old adage some new meaning on Wednesday, however, when he gifted a little JT superfan a pair of spikes in one of the feel good moments from The Northern Trust so far. Check it out.
"These guys are good ... guys" doesn't have quite the same ring to it, but in this case we'll allow it.
Perhaps the best part of the entire video, though, is not the gesture but the reaction. "It's going to be a little bit before they fit you," Thomas says handing over the mint FootJoys, but that doesn't bother this kid any, who turns back to his equally psyched dad looking like he just opened up a PS5 on Christmas morning. Classic.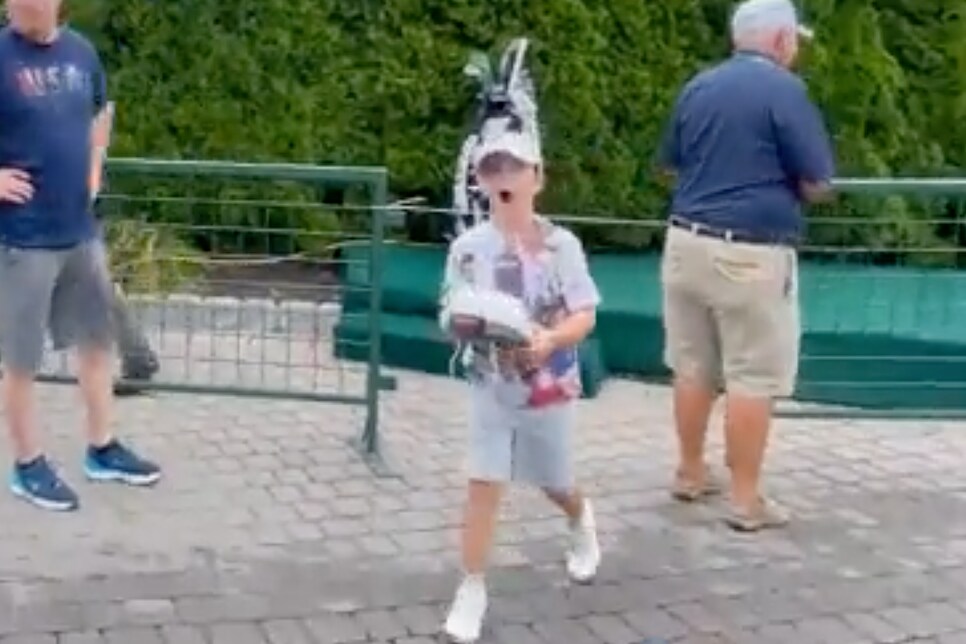 Thomas scored himself a fan for life. This kid got a memory he will never forget. Pretty great stuff across the board, including this t-shirt ...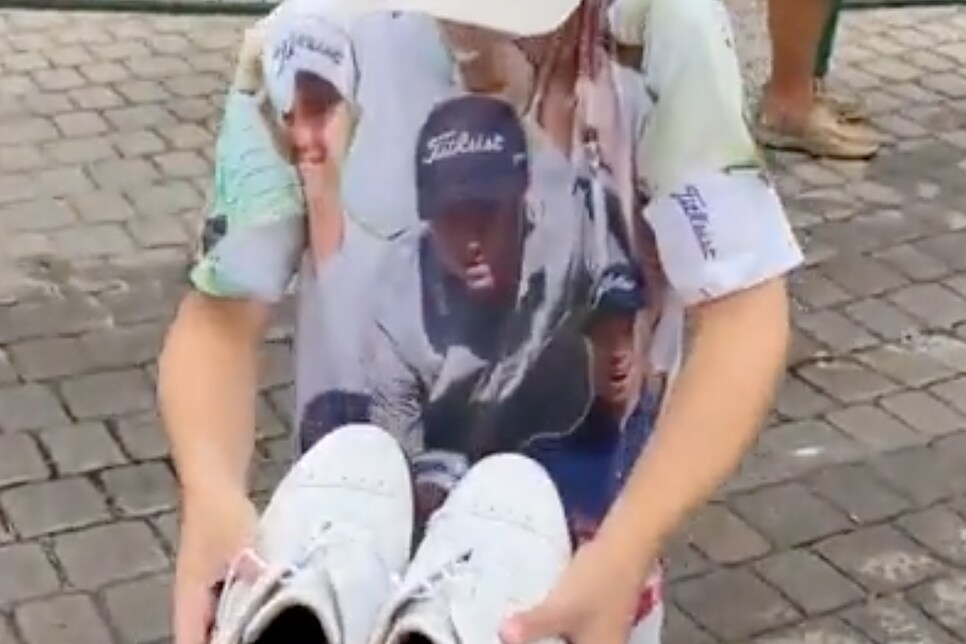 Sheesh kid, your swag game didn't have to go this hard.