Video
Justin Thomas and his dad revisit his swing as a 2-year-old—and it's evolved ever since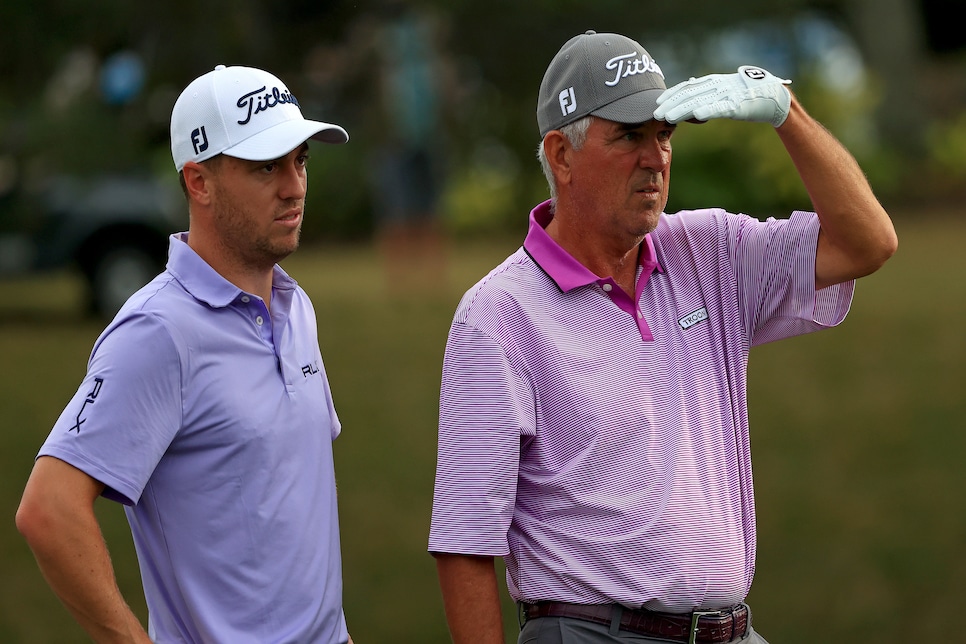 Justin Thomas and his father, Mike, went on to win the PNC Championship in December.
Mike Ehrmann
The 2021 Players champion has been fine-tuning his swing his entire life, thanks to having a father who is a swing instructor. Mike Thomas is a long-time club professional at Harmony Landing Country Club in Goshen, Ky., in addition to still teaching Justin.
We caught up with Mike and Justin at the PNC Championship in December—and asked them both to reflect on Justin's swing and its evolution over the course of nearly 30 years. Included is some rare footage of Justin playing Valhalla Country Club as a surprise birthday gift.