News
Justin Thomas' clutch wedge on the 72nd hole of the Honda Classic was so good he thought he holed it
Justin Thomas' latest win, his eighth PGA Tour victory and second of the season, continues a truly impressive stretch for JT—the Honda Classic triumph being his seventh title in 31 starts. That's Tiger Woods-esque.
What was also Tiger-esque was the wedge shot Thomas hit on the 72nd hole at PGA National's Champion course. Following a drive in the right rough at the 18th, Thomas was forced to lay up on the par 5. The pressure was on when Luke List, who was tied with JT coming into the final hole of regulation, put it on the green with his second shot.
That's when JT pulled off the shot of the tournament.
You gotta love Thomas' reaction -- he legitimately thought he holed out. Tough to blame him, with how loud the crowd was after the shot hit the green.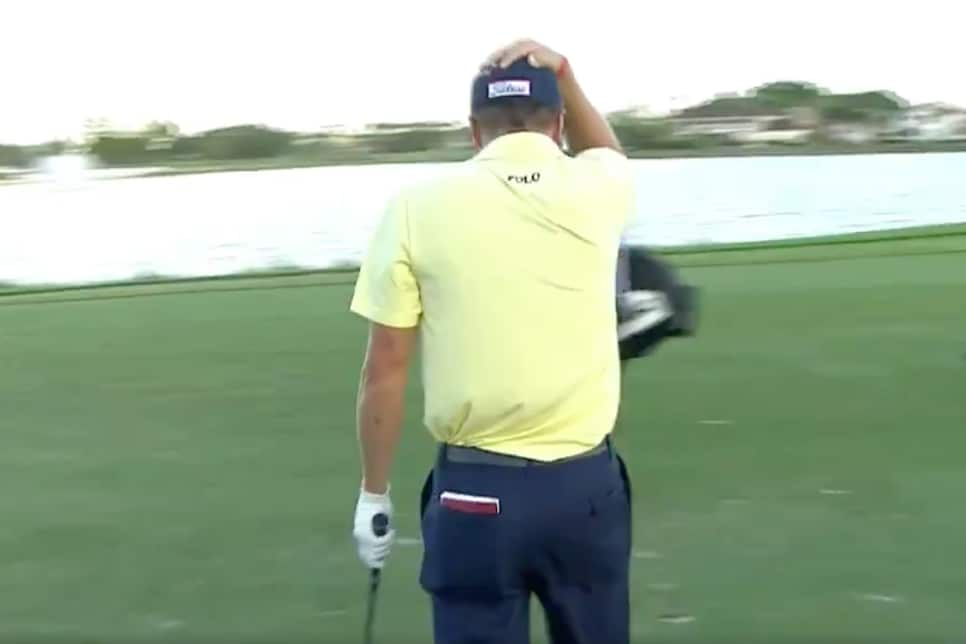 It was a heckuva golf shot, and one that guaranteed JT a spot in a playoff, which he would win on the first hole against List.
JT has hit some very clutch shots in his young career. At the top of the list is that scorched 3-wood he hit at the 18th hole of his third-round 63 at Erin Hills during last year's U.S. Open. This wedge shot from 117 yards doesn't top that, but it's on the short list of his most impressive.