News
Justin Thomas jokes that Tiger Woods' son Charlie 'talks trash just like his dad'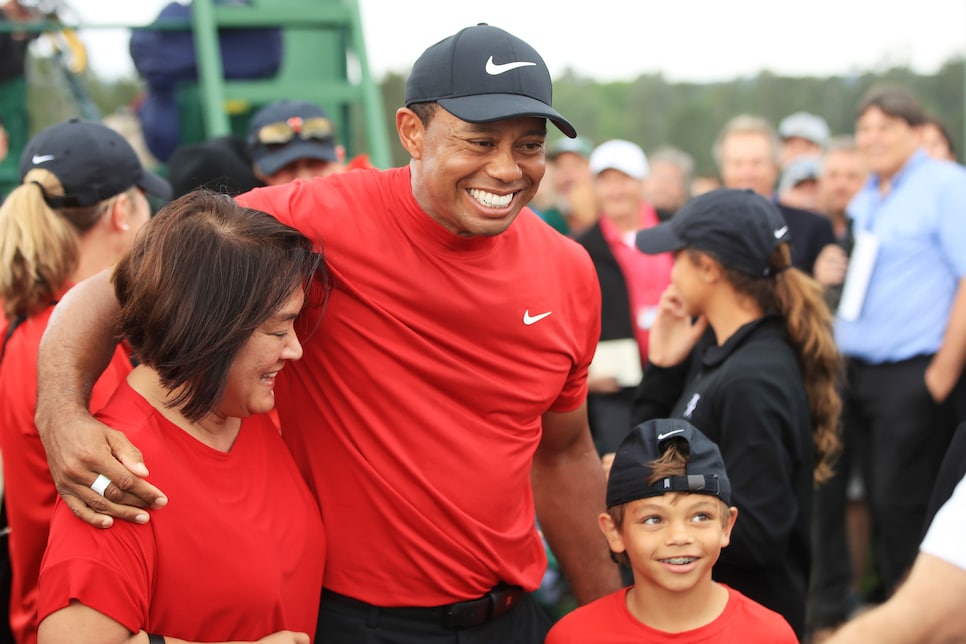 In the latest example of the apple not falling far from the tree, it appears Charlie Woods has a penchant for trash talking. At least according to Justin Thomas.
"Tiger and I talked about it a bunch," Thomas said in his pre-tournament press conference at the Mayakoba Golf Classic on Tuesday. "He brought it up a while ago that Charlie wanted to play and Charlie really wanted to play with us. I've obviously gotten to know him well, and he knows my dad a little bit as well.
"For some reason, Charlie just always wants to beat me. It doesn't matter what it is. Although he's never beaten me in golf or a putting contest, he still talks trash just like his dad. It will be fun. We'll have that, like, inner tournament within a tournament, trying to shut his little mouth up, but it'll be fun."
The younger Woods has drawn attention for having won multiple junior golf tournaments in the state of Florida.
Tiger and Thomas have grown close over the last half-decade, as Thomas was instrumental in motivating Woods to return to the PGA Tour after his spinal fusion surgery. The two trade friendly jabs frequently and often play practice rounds together at tournaments.
Interestingly enough, Thomas is actually closer in age to Charlie Woods (JT is 16 years older) than he is to Tiger Woods (18 years younger). Thus, it is entirely possible that the PNC won't be the only time Thomas and Charlie go toe-to-toe.