Bonobos x Justin Rose
Justin Rose explains the inspiration behind his new clothing line: Seve Ballesteros and Starbucks
*All products featured on Golf Digest are independently selected by our editors. However, when you buy something through our retail links, we may earn an affiliate commission.*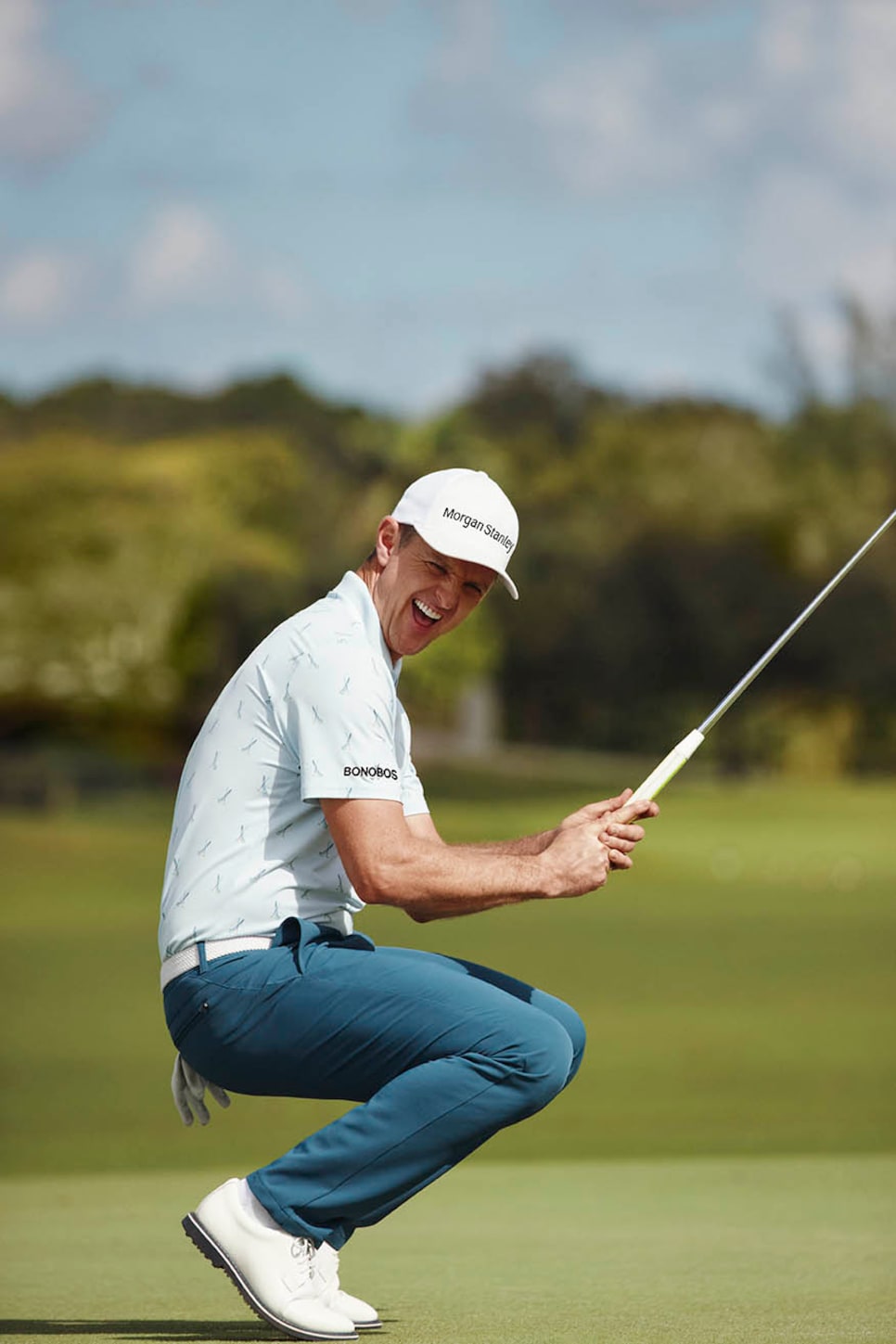 Right next to major champion, Ryder Cup star and Olympic gold medalist, Justin Rose can now add "fashion designer" to his impresive list of accomplishments. His co-designed capsule, "The Justin Rose Collection," is now live on Bonobos.com. The line includes three bold golf shirt designs, pants and shorts that Rose had a hand in designing start-to-finish with the Bonobos team.

RELATED: You might be surprised how particular Dustin Johnson is about his style
The 40-year-old father of two looked for versatile patterns that can easily transition from golf to daily life in designing this line.
"There are outfits in the golfing world that are acceptable, but when you walk off the course can make you look like a bit of a clown," Rose said in a recent Zoom interview. "I've always had a Starbucks kind of reference for what I wear on the golf course: I have to be comfortable walking into Starbucks to get a cup of coffee on the way home."
Rose admits that signing with Bonobos in 2019 has opened him up to bolder ensembles. A fairly simple dresser in the past, these days it's not unusual to find Rose in a bright pair of pants or a floral golf shirt.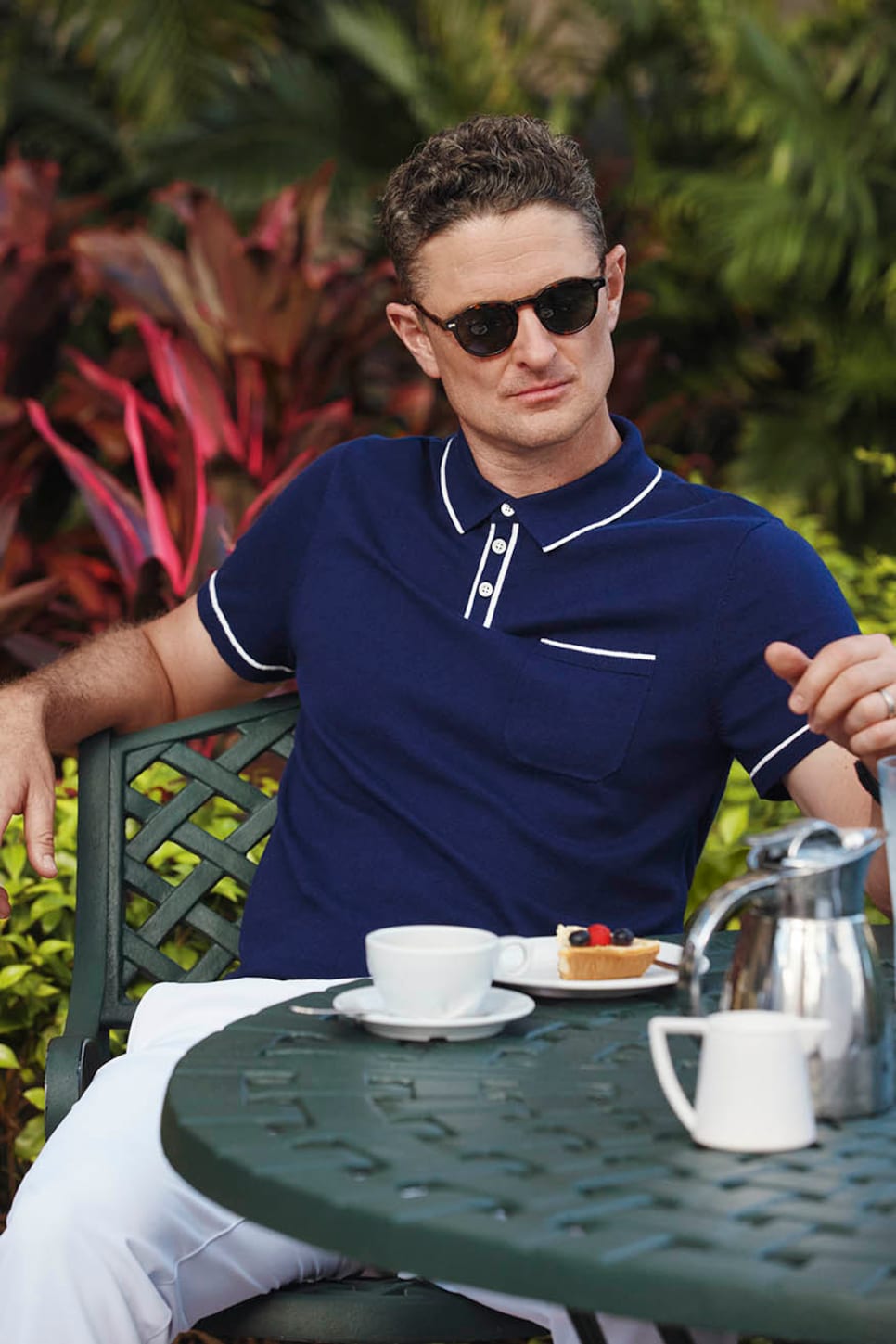 "My style has evolved through the years being with Bonobos. I've come out of my shell a bit in terms of how I'm dressing on the golf course and what I feel comfortable in," Rose said. "I was very monochrome in the past and was hesitant to wear a lot of patterns even though I really love them. I've really enjoyed getting into some prints and trying new looks."
His namesake print has become one of his favorites to both wear and see other golfers wearing. The Rose print has come in and out of the Bonobos golf collection in several iterations, with the most recent a white performance golf shirt with a dancing red rose microprint.
The collection includes another microprint floral in navy and a larger all-over rose pattern. These energetic looks are what Rose looks to wear during moving day at tournaments. He works with the Bonobos team to script his looks to help him ease into the week, feel energized into the weekend and stay focused in the final round.
"Thursdays and Fridays are down-to-business days and I like to keep things quite solid and simple to work your way into the tournament," Rose said. "Then I like to add a little bit of flair to moving day and will maybe wear something more flamboyant on Saturday."
"Sundays are obviously important days, and I feel like my outfit needs to have a bit more of an authentic feel and to me that's usually navy blue," Rose adds.
Though navy blue is an extremely popular color among golfers for its simplicity and ease of matching with, Rose credits one of his golf idols for his affinity to the color.
"It goes back to Seve Ballesteros and that iconic win that he had at St. Andrews where he was literally wearing all navy with that navy V-neck sweater and crisp white shirt," said Rose, referring to Ballesteros' 1984 Open Championship win. "It was just a classic, iconic look that I try to play off through the years. One of my idols wore it well and ever since then I've been trying to emulate that."
More from The Justin Rose Collection at Bonobos: