Winner's Bag
Justin Rose made a last-second equipment change before winning the 2023 AT&T Pebble Beach Pro-Am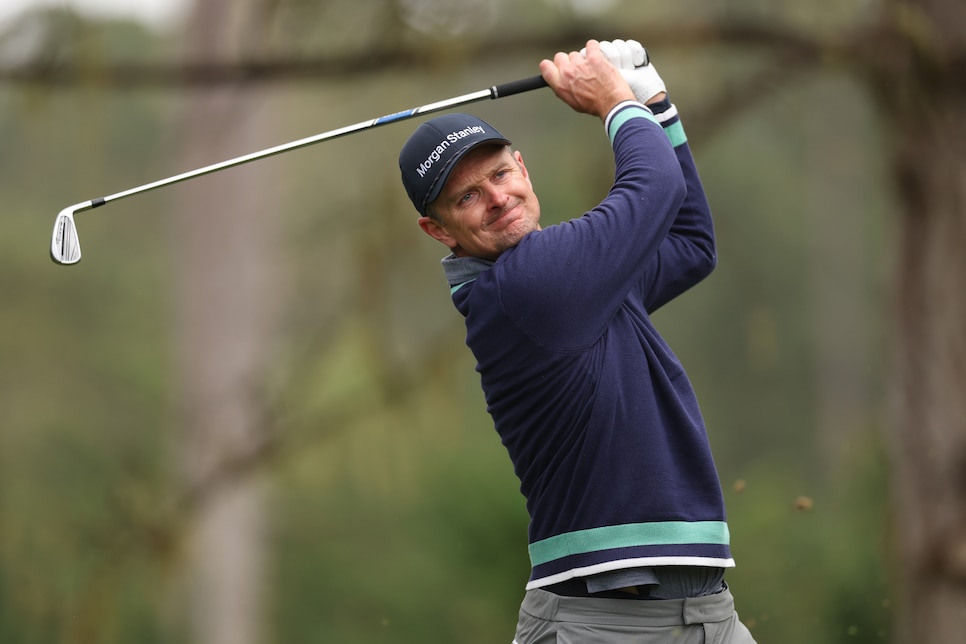 Justin Rose won the weather-delayed AT&T Pebble Beach Pro-Am by playing incredibly solid golf over his final two rounds, fueled, in part, by a set of Cobra irons that he did not even try before Tuesday.
According to Ben Schomin, PGA Tour rep for Cobra, Rose approached him on the range Tuesday and casually mentioned he had heard good things about the company's new irons and wouldn't mind trying them.
"I've known Justin for a number of years," Schomin said. "People forget he used to play our clubs when he was a teenager, so it was a little full circle. We built him a combo set and dropped them off late Wednesday morning. About 15 to 20 minutes later his coach tapped me on the shoulder and asked if I could see Justin. He really liked the clubs but needed an adjustment on the grips. He also wanted to try a new shaft."
As great as it is to get a player like Rose to play your irons, the clock was ticking. PGA Tour regulations require the tour vans to leave the premises by mid-afternoon on Wednesday. Schomin worked quickly to put together the combo set of the King Tour model for the 4-iron, King CB for the 5- and 6-irons and King MB for the 7-iron through pitching wedge with Project X 6.5 shafts.
"He was hitting his numbers and ball-flight windows but was really flushing the 4-iron," said Schomin, referencing the club Rose hit from 215 yards into the par-5 sixth hole Sunday afternoon, leaving an eight-footer for eagle which ignited Rose's victory run. "He liked the feel of the new shafts, too."
After only hitting 21 greens in his first two rounds, Rose found 29 greens in regulation over the final 36 holes, enough to rise to 11th in strokes gained/approach the green for the week.
Rose also had two other clubs of note in his bag: A Callaway Paradym driver, marking the fourth win for the Paradym family in the past five PGA Tour events, as well as the unusual-looking Axis 1 putter. Rose collaborated with the company several years ago on a mallet with wings with a unique hosel design that helps produce a perfectly balanced putter that resists twisting to assist in applying a purer stroke.
All told, the result was Rose's 11th win on the PGA Tour and first in four years.
What Justin Rose had in the bag at the 2023 AT&T Pebble Beach Pro-Am