Tour Life
Justin Rose had a classic quote after throwing out the first pitch at a Cubs game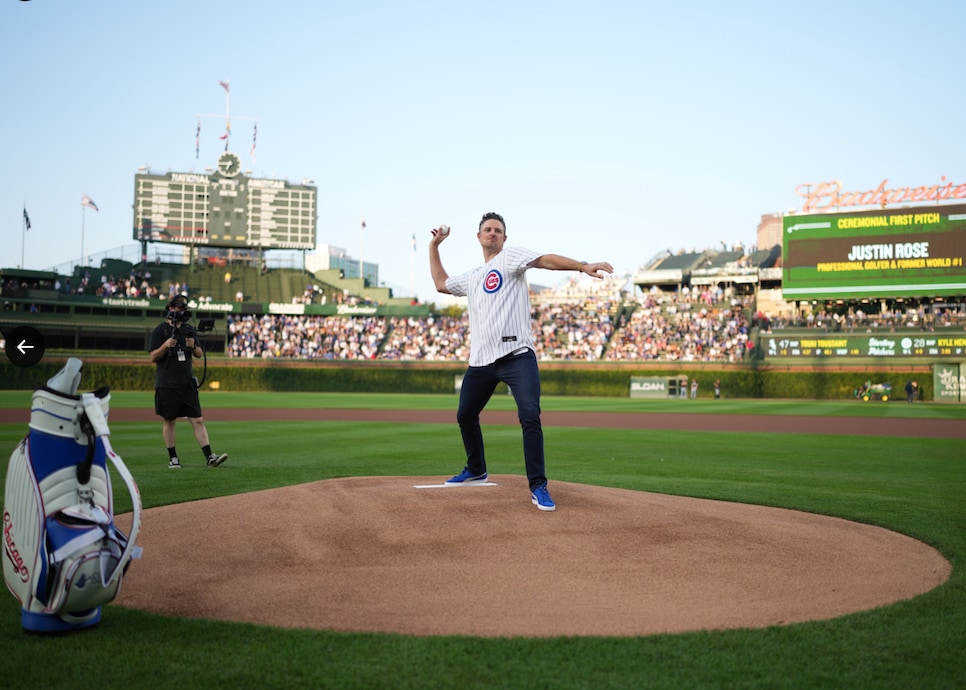 Throwing out the first pitch at a Major League Baseball game is a great honor. It's also potentially a giant trap.
From 50 Cent to Carly Rae Jepsen, the list of celebrities who have failed miserably in front of millions of people is long. And their efforts—if you can even call them that—live in Internet infamy.
Justin Rose was obviously well aware of that when he took the mound at Wrigley Field on Tuesday night. The former World No. 1 is in town for this week's BMW Championship as he tries to capture a second FedEx Cup. But first, he attempted a ceremonial toss before the Cubs took on their crosstown rival White Sox. And . . . he did fairly well. Have a look for yourself:
Not too shabby—especially since Rose actually threw from the mound unlike most. It should be no surprise that a past U.S. Open champ wanted a little extra challenge. And who knows? That could have even been called a strike if this guy was behind the plate:
But our favorite part of the clip is Rose's reaction to rewatching his pitch moments after. The Brit offers a slight cringe before consoling himself by saying, "It's not making viral embarrassment."
Rose is right about that. And while that's a low bar to clear, in this case, it's an important one. So congrats to Justin on a job (well?) done. Mission accomplished.