The Loop
J.R. Smith teases new teammate Isaiah Thomas on the eve of new NBA season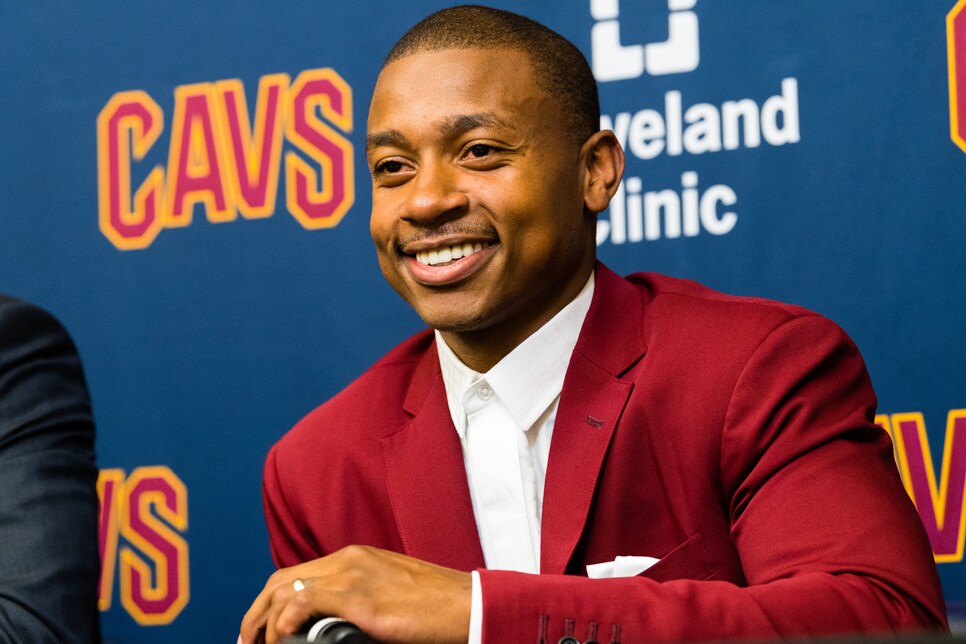 The NBA had arguably its busiest off-season in history, but one transaction stood out. The blockbuster trade between the Cleveland Cavaliers and the Boston Celtics didn't just involve two of the league's best point guards -- Kyrie Irving and Isaiah Thomas -- swapping cities, but it also involved the two best teams in the NBA's LeastEastern Conference. But on the eve of a new season, Thomas took a jab from one of his new teammates, the mercurial J.R. Smith.
Actually, Thomas won't be passing the ball to Smith or anyone on Tuesday night as the Cavs take on the Celtics in what is likely a preview of the Eastern Conference Finals. The diminutive guard is still nursing a torn labrum in his hip and isn't expected to play for a few months. That didn't keep him from replying to his teammate on Twitter:
Obviously, it seems like these two players are already getting along just fine. But J.R. might not want to push it. At some point, IT will come back -- and he'll play a big role in how many touches Smith gets.