I'm Walkin' Heeyah!
Josh Hart has been a Knick for 10 seconds and he's already shouting "this is our f—cking city!" at the Nets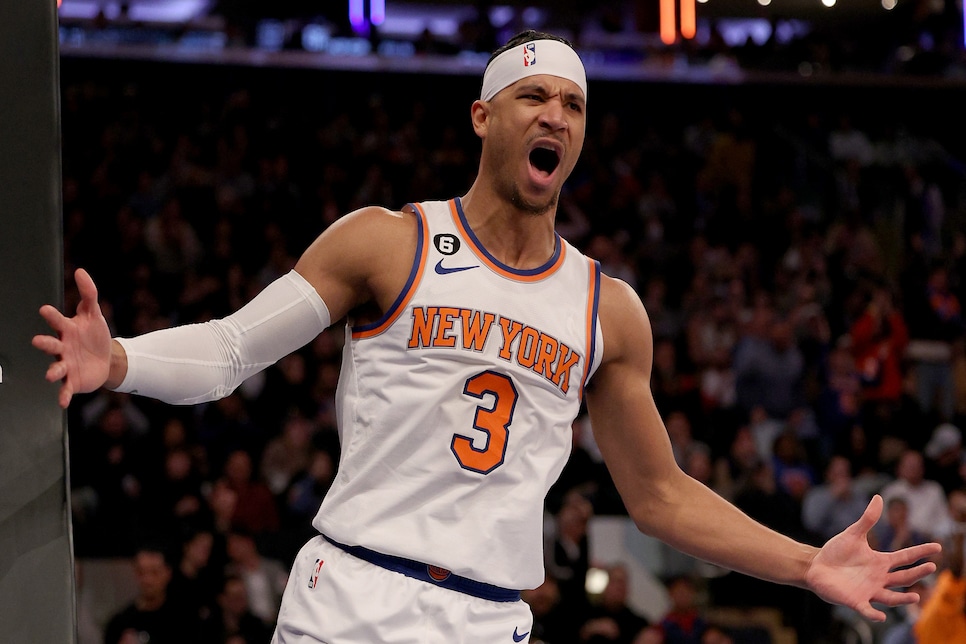 On Monday night, the New York Knicks topped the Brooklyn Nets 124-106 in the Battle of the New York. The headlines rightly belonged to breakout star Jalen Brunson, who scored 40 on six of nine shooting from beyond the arc, but new guy Josh Hart also made in-roads with the locals. Midway through the fourth quarter, Hart drew an important and-one to put the Knicks up double digits. Wheeling away in celebration, Hart pounded his chest, shouting "THIS IS OUR F—KING CITY!" at the MSG rafters …
He's been in New York less than a week.
On one hand, this is a little silly. Hart was acquired in a trade with Portland last week. He's been here for a cup of coffee. He's originally from Maryland and played college ball at Villanova, which is IN PHILADELPHIA of all places. Maybe it is the Knicks' city (though they've done very little to prove it this century), but it certainly isn't Harts', at least not yet.
On the other hand, it's notoriously tough to get off on the right foot in this town, whether you're a lowly intern from Hicksville, USA or a multimillion-dollar professional athlete. Maybe it's not the worst idea to work the Garden crowd a bit so when you go cold from the floor in April you have some good will cash in. Plus, if there's one cardinal rule of New York for non-New Yorkers, it's to act like you've been there before, even if you haven't. Hart clearly read the handbook.
As for the Knicks, they're still a few games back of Brooklyn in the Eastern Conference, but gaining ground in a hurry. By season's end they should be back on top of the Big Apple and Hart will be crushing dollar slices and taking the A/C to the game like a true local.