This League!
NBA players had a beautiful rainbow of reactions to the Phoenix Suns' blockbuster Kevin Durant trade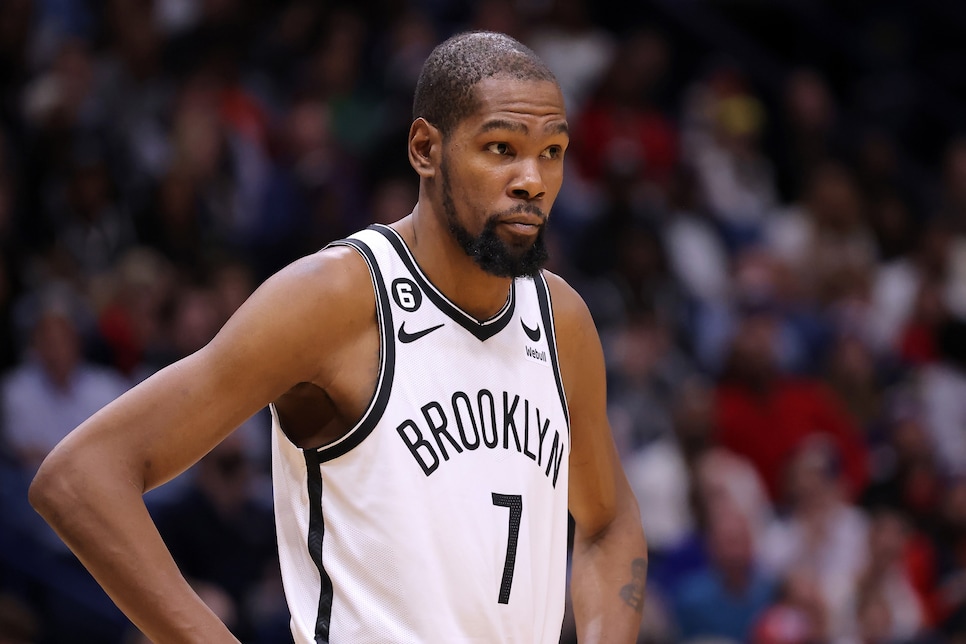 By now you almost certainly heard the news, if not from Greeny, Woj, or Shams, then from the butcher, the baker, and the candlestick maker:
Kevin Durant is now a member of the Phoenix Suns.
The shocking overnight trade, which completed the demolition of one of the most talented (and problematic) big threes in basketball, sent shockwaves around the NBA, where current and former players woke up with their jaws already on the floor. As always in the Association, many chose to tweet through it, blessing fans with a vibrant afterglow of reactions that won't soon be equaled.
Even Mikal Bridges, one of the pawns, ahem, players being moved in the deal, couldn't believe the news.
And finally Kyrie Iriving, who jump started the Brooklyn firesale earlier this week, had something to contribute to the shit show, as always.
There will be plenty more spit takes once the players get up and moving on Thursday, so make sure to stay tuned. As the old saying goes, there's never a dull day in THIS LEAGUE.