News & Tours
What Jordan Spieth says is the toughest part of struggling on tour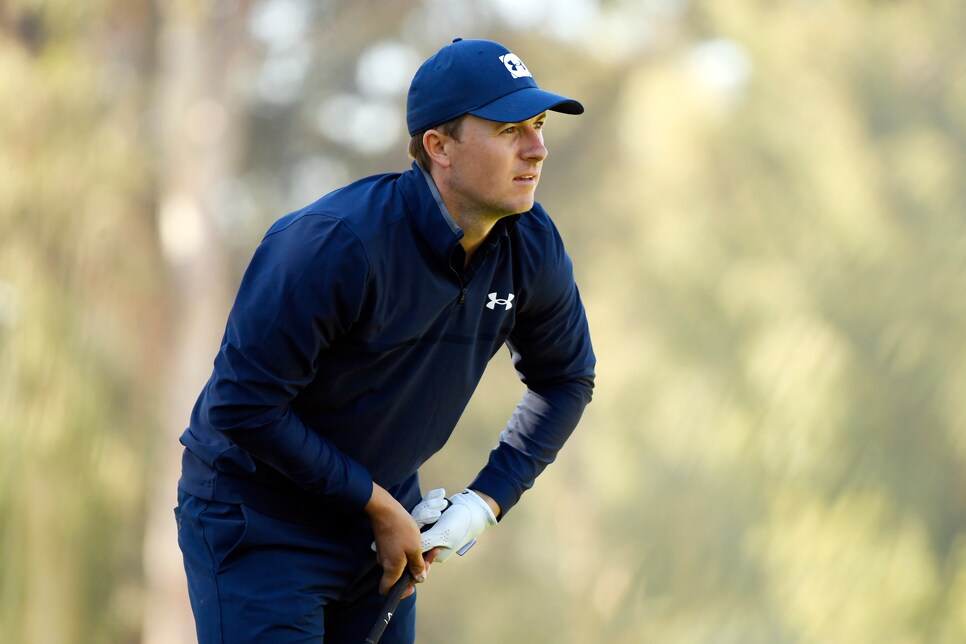 Jordan Spieth's slump appears to be at its end. Perhaps most won't consider it kaput until the 27-year-old breaks his victory drought, one that extends to the 2017 Open Championship. Yet a true renaissance is not the sight of Speith at the top of a board but that such sights become common, and on that front the revival is promising, with the three-time major winner posting a T-4, T-3 and T-15 in his last three starts.
While Spieth isn't out of the wilderness entirely, the sun is beginning to peak through the canopy. Still, the length of his residence in the slump and his transition out of it makes him the perfect conduit to speak to Rickie Fowler, Spieth's friend who is experiencing similar tough times inside the ropes. Talking with the media on Wednesday prior to the Arnold Palmer Invitational, Spieth explained what it's like when the going stops being good, especially for players of prestige.
"He's a close friend and there's certainly been some similarities in trying to be the best that we can be and having that be done well and then having it go through kind of dips as well. So for him, I think, and for me too, the most difficult thing about struggling is when you've had a lot of success and therefore it's almost impossible to struggle in silence, in darkness, and get your work done in the dark," Spieth said at Bay Hill.
To Spieth, part of the problem is the emphasis our culture puts on results rather than the understanding of the process. That problem is amplified, in Spieth's estimation, by the unrealistic demands we put on tour players, demands stemming from Tiger Woods' numerous successful transformations through his career.
"I think that that can sometimes hurt the quickness of jumping to conclusions to people," Spieth said, "and so I think publicly, struggling publicly when you're somebody like Rickie, it makes it hard."
Blocking out that noise, Spieth continued, is vital, along with being surrounded by a team that reinforces that notion. "There's just going to be so much noise around and so much emphasis on results versus the true understanding of what your end goal is and how much time that can take in golf."
Spieth said what Fowler is going through "is not abnormal," and had faith that Fowler would be okay. And as long as Fowler believes in what he is doing and how he's doing it, the turnaround is not an "if" but "when."
"It's just, it's reality and he's trying to make changes with an end goal to be more consistent and better than he ever was," Spieth said. "And they're significant changes. So it's not going to be easy. You can't just, these guys are too good out here. You can't just continue to compete and win while you're trying to make big changes. I think he's sticking to it, he's a very, very, very positive person and I think that's going to serve him well."