pga tour
With Masters invite in peril, Rickie Fowler's frustration grows amid his current slump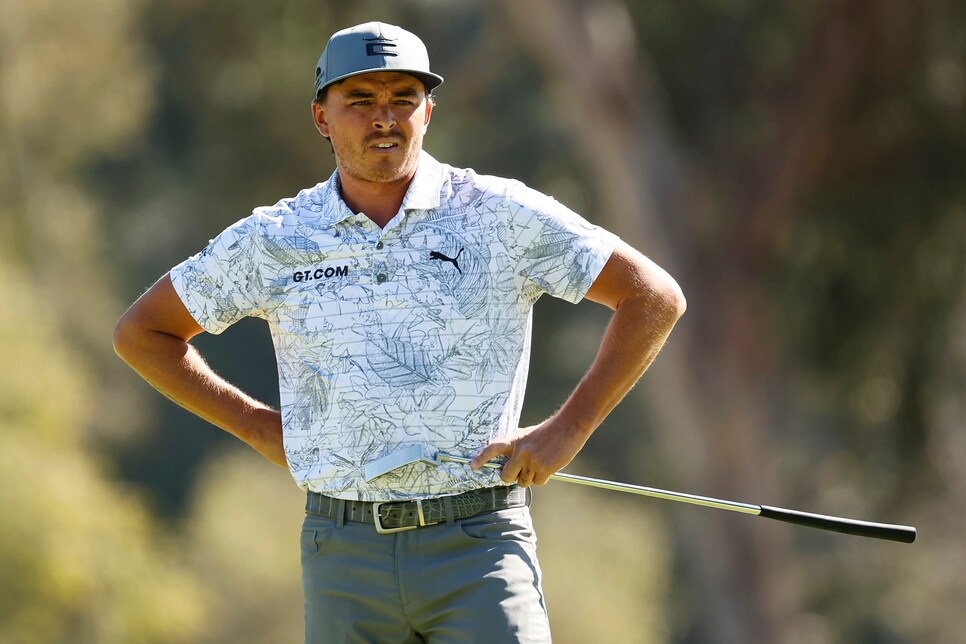 Rickie Fowler posted a T-20 after shooting 67 in the final round of last month's Genesis Invitational.
Steph Chambers
Rickie Fowler is one of the nicest guys in golf—just ask his peers. So when he says that his slump has been difficult on everything from his relationship with longtime caddie Joe Skovron, to his time at home with his wife Allison, it's telling.
Fowler, whose last victory came at the 2019 Waste Management Phoenix Open, has missed the cut in 10 of his last 23 starts, dating back to last year's Farmers Insurance Open, and he has just one top-10 during that span.
"It's very frustrating," the 32-year-old five-time PGA Tour winner said Tuesday at the Arnold Palmer Invitational. "It's made it at times tough between Joe and I on the course. We have a great relationship, we have known each other for a long time, but when I'm out there and I'm not hitting shots that I'm visualizing and seeing, it's hard. It's tough for all of us that are involved, from my caddie, to my wife—she's having to deal with me at home."
With the Masters just over a month away, things aren't getting any easier. Ranked 65th in the Official World Golf Ranking, Fowler is currently on the outside of the top 50 who will be invited to Augusta National.
The last time Fowler didn't qualify for the Masters was in 2010. He also didn't reach the U.S. Open that year, but has played in every major championship since, a streak of 41 straight.
The good news for Fowler, one of the game's most popular players, is that he still has time to earn a spot in the field in Augusta by winning a tournament between now and the Masters or climbing back into the top 50 in the OWGR by the week prior to the major. The bad news is that in his five starts in 2021, he has missed the cut twice with his best result a T-20 at the Genesis Invitational two weeks ago.
The reasons for his struggles are myriad.
Statistically, Fowler ranks worse in every major category than he did a season ago, with the exception of strokes gained/off-the-tee and SG/around-the-green. Notably, his iron play has been abysmal (166th in approach) and his putting, once a pillar of his game, just as awful (167th).
After parting ways with coaches Butch and Claude Harmon and hiring John Tillery in the fall of 2019, a dip would be understandable given a swing overhaul, even one that's trying to return Fowler to the roots of his swing and revive his artistic skillset. But the changes also have been admittedly difficult for Fowler to implement in tournament play on a consistent basis, especially in the midst of a season that seemingly never ends.
Other commitments, such as upwards of 25 to 30 corporate days a year for his sponsors, don't make things any easier.
For Fowler's part, his lack of results haven't been due to a lack of effort, though. "It's pretty much been all golf," he said. "A lot of people have asked, have you been able to fish much at home? Not really. The days that I have off I just take completely off, and it's been workout, therapy and golf."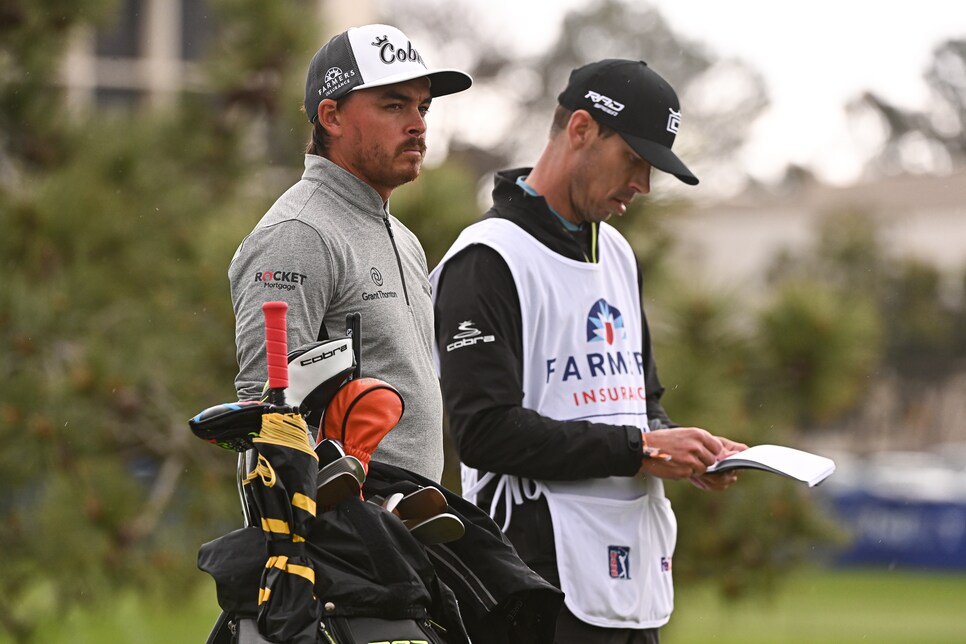 Rickie Fowler says his frustrations have boiled over into his relationship with his longtime caddie, Joe Skovron.
Ben Jared
But there's also been a mental toll.
For all the criticism there has been of Fowler not having won enough in his career—he was once voted the tour's most overrated player in a magazine poll before winning the Players Championship in 2015—he rarely has faced any real adversity on the course. From 2012 through 2019, he won five times, had 10 runner-up finishes, a half-dozen third-place finishes and 36 other top-10s.
While he didn't win enough in the eyes of many, particularly relative to the amount of attention he got, he still played, for the most part, well. And sometimes even better than that—in 2014, he finished in the top-five of all four majors in the same year, something that has been achieved by only Jack Nicklaus, Tiger Woods and Jordan Spieth.
But those days are, at the moment, both a distant memory and ones he's hopeful of recapturing.
"Everyone that's played really at all, especially at some sort of a high level, completely understands that golf is up-and-down," Fowler said. "You take advantage of the times where you're playing well and ride those out, because you know that it's not always going to be that way, there are times where it's going to go down and you're going to have to fight through it. Unfortunately, this one's been a little longer than I would like it to have been, but, yeah, we're grinding through it.
"A lot of it I would say is more just on the mental side now, just getting back and playing as much as possible to just get the reps in. It's a matter of time. We'll just keep kicking the darn door and she'll fall."
There have been at least some moments of positivity, however rare or fleeting, for the usually glass-half-full Fowler.
At Riviera, he closed with a 67 after failing to break 70 each of the first three days. But he'll need a lot more days like that to earn an invite to this year's Masters—the T-20 finish moved him up just one spot in the OWGR.
"That's the short-term goal," he said of moving into the top 50. "I knew I wasn't inside the top 50—I didn't know exactly where I was, [but] it wasn't necessarily something where I was calculating or saying, I need to do this to get back to here. It's play golf. Finished off with a nice round Sunday in L.A., which could have been a lot better, but things are starting to head the right way."