RBC Heritage
The Jordan Spieth Sunday thrill ride is underway with two eagles and a wild bogey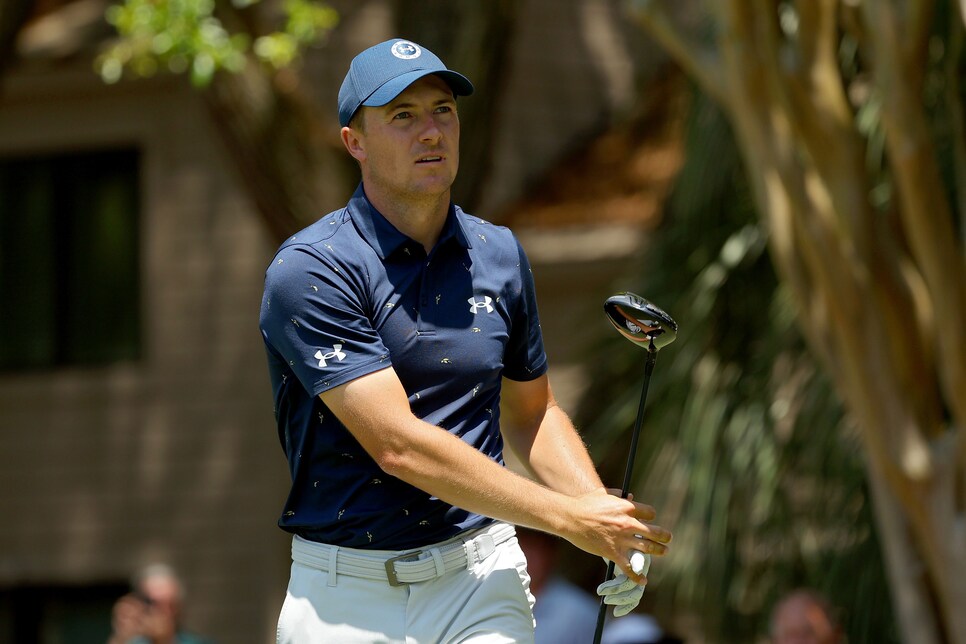 And aggravating it most certainly was; Spieth inexplicably missed a 18-inch par putt on the closing hole at Harbour Town to walk away with a closing bogey. It left him with a 68 on the day and at eight under for the tournament, three shots off the 54-hole lead.
Sorry, Jordan, for reliving this, but you still need to see this to believe it.
And yet, Spieth appears to have put the mistake to bed. On Sunday, the three-time major champion made an opening par, then put his second shot on the par-5 second hole in a greenside bunker. The announcers noted the perfect lie and hinted that Spieth could do something special with the third.
Spieth then parred the next two holes, making knee-knocking putts on both to suggest that the putter perhaps was playing nice on Sunday. Then on the par-5 fifth hole, Spieth put his second shot on the green inside 24 feet of the hole. With the chance at another eagle, Spieth capitalized:
Quickly, Spieth jumped at 12 under, and now thoroughly in the hunt at Harbour Town.
According to the PGA Tour, this is the fourth time in Spieth's career that he's make two eagles in a single round. The last time was the third round of this year's WM Phoenix Open.
More amazing, it's the third consecutive par 5 that Spieth has played at Harbour Town in which he made an eagle. On the par-5 15th on Saturday, Spieth rolled in a 22-footer for a 3.
So far for the week, Spieth is 10 under par on the par 5s with one more to play on Sunday.
Spieth continued his solid play with a birdie on the par-4 eighth to take the outright lead at 13 under. Feeling good, Spieth then attempted to drive the green on the par-4 ninth hole, only to wind up with his ball lodged under the lip of a greenside bunker.
After a brainstorm with caddie Michael Greller, Spieth played out sideways and hit the ball into the grandstand. He got a drop, chipped his third to inside six feet with a reasonable chance to save par. But, well, then the putter got shaky again, and he lipped out to fall out of the lead.
So Spieth fans ... buckle up for the back nine. It could get really interesting.