RBC Heritage
Golf sanity warning: Do not watch Jordan Spieth miss this one-foot putt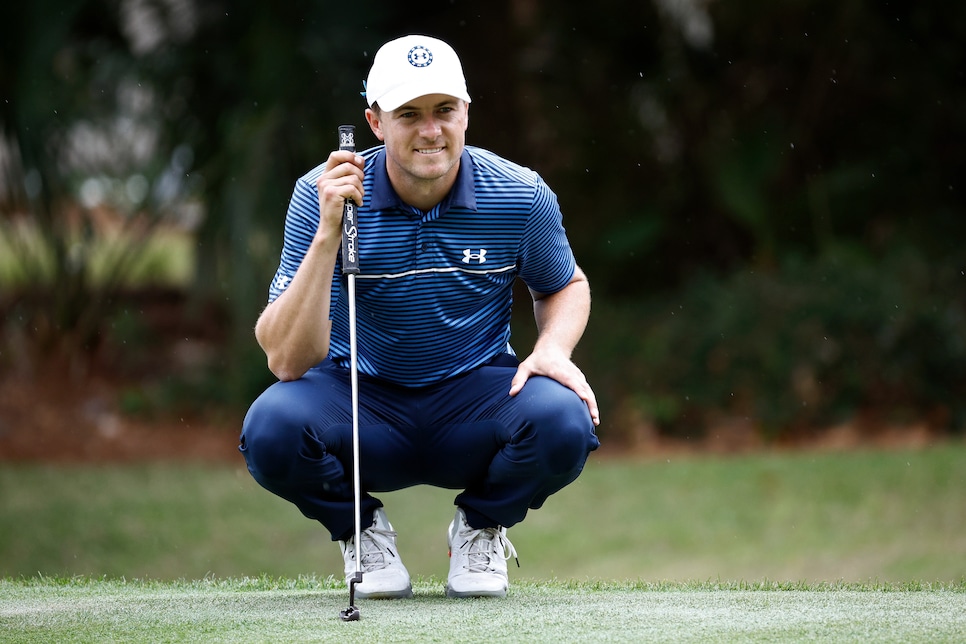 Jordan Spieth lines up a putt on the eighth green during the third round of the RBC Heritage.
Jared C. Tilton
HILTON HEAD, S.C. — Why are you reading this? Was the headline not a sufficient deterrent?
Suit yourself. Jordan Spieth had a birdie putt on the 18th hole on Saturday after a very solid round at Harbour Town Golf Links, and if he made it he'd move to 10 under and just a shot off Harold Varner III's lead in the RBC Heritage. He missed that birdie putt, but it's what happened next that will shake you to your core if you think the pros can't be as bad or careless as we hacks. Watch, I guess:
Frankly, Jim Nantz spoke for all of us, nearly screaming: "Oh no! Holy smokes!"
"What the … what the heck," added equally dumbfounded partner Nick Faldo.
This is becoming an unfortunately familiar gaffe from Spieth, who had a similar nightmare unfold at the Valero Texas Open two weeks ago:
Why is this happening? Is it a fluke we don't need to worry about? Yips that become problematic? Or something in between? We don't know, and we don't want to speculate, but it is disconcerting. It produces the same feeling in your gut that you get on a roller coaster descent, and frankly, that's not what we're looking for in golf.
Spieth, who shot 68, is now three shots off the lead instead of one or two, and there's every chance that this putt could loom extremely large on Sunday.