Team Bonding
The funniest guy on the U.S. team is not the guy you'd think, according to Jordan Spieth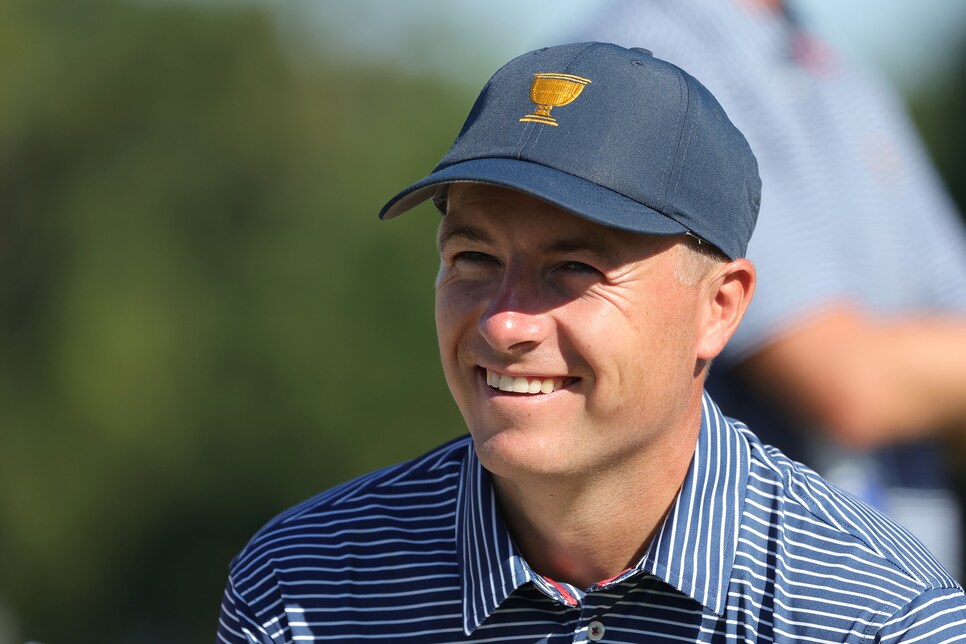 When events like the Presidents Cup roll around, we hear a lot about "team bonding." Guys being dudes. Joshing around, ribbing each other, inside jokes, etc. It's all about keeping it light, and the 2022 U.S. Presidents Cup team is not short on guys who can keep it light. Max Homa, Kevin Kisner and assistant captain Fred Couples immediately jump to mind in that department.
And yet, none of those three names were the one Jordan Spieth pointed to when he was asked who was the funniest guy in the team room this year on Tuesday. Who else could it possibly be, then? His best buddy Justin Thomas? Nope. The always smiling Collin Morikawa? Wrong. Spieth himself? Insert the "Family Feud" XXX horn sound here.
According to the three-time major champ, the funniest man on Team America is ... Xander Schauffele?
"Xander is probably the funniest guy in the room," Spieth said. "He's like a silent assassin."
No disrespect to Xander's comedy prowess, but he's the last guy we would have guessed. Schauffele has always seemed like a man who simply goes about his business with a laser-like focus, though that would explain the "silent assassin" moniker. His best bud Patrick Cantlay could be described the same way, which could be part of the reason they get along so well.
"We kind of put Xander on Patrick -- and you can quote me on that," said Spieth. "He makes sure Patrick is happy, and Patrick trusts him over anyone else. You kind of need someone in these scenarios, when it's not Patrick's individual team, you need somebody there that's going to kind of make sure he's happy. That's Xander.
"He's so fun to be around," he added. "He's become a really good friend really the last three or four years."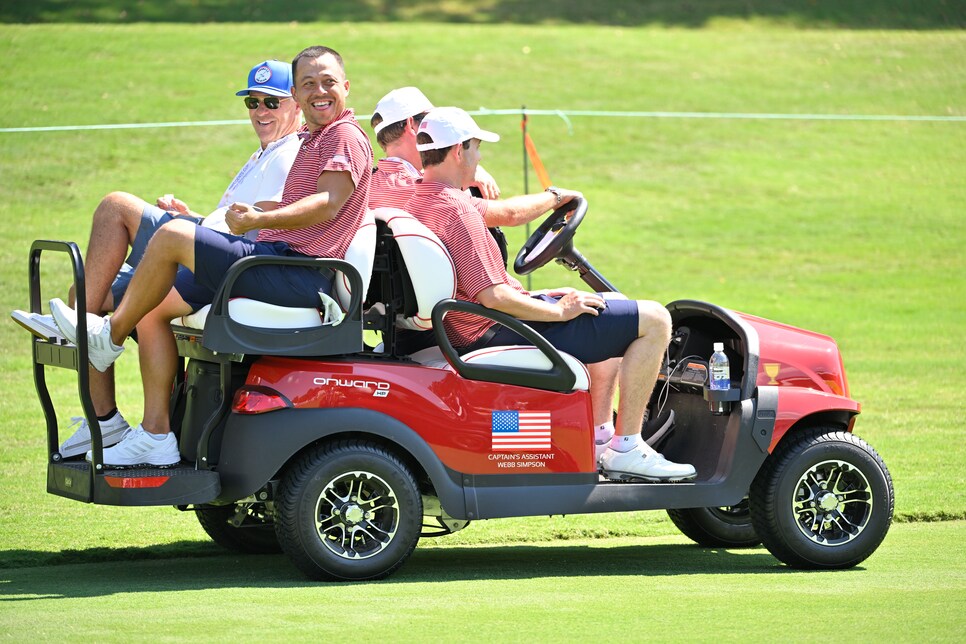 Spieth nailed it. That Grinch smile has serious silent assassin vibes.