PGA Tour
Jordan Spieth really hates that word we all keep using to describe him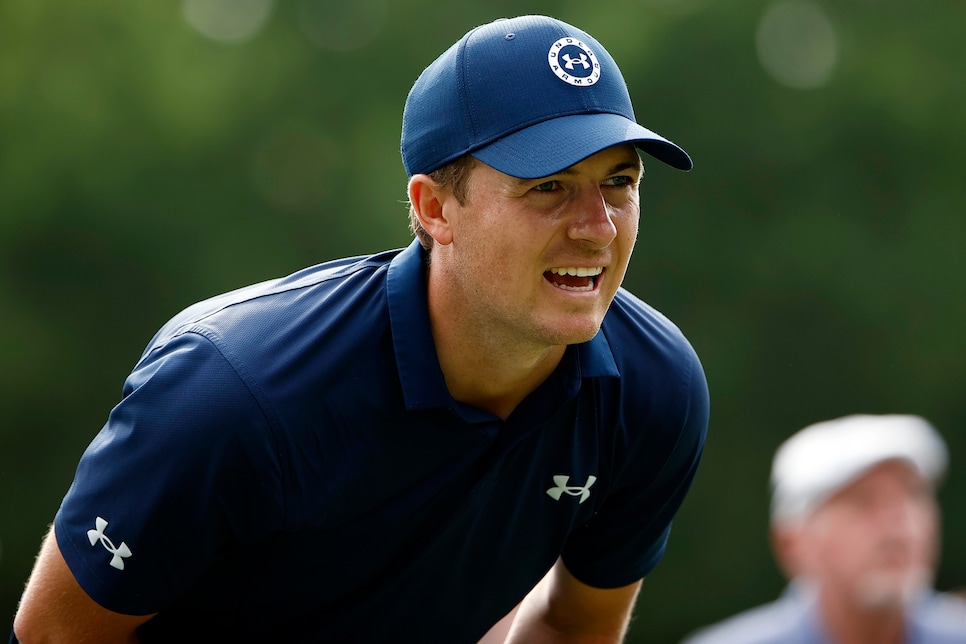 Because of how good he was between 2015 and 2017, anything less in the ensuing years from Jordan Spieth was always going to be cause for concern. When he went without a victory in the next three seasons, and experienced a particularly lean 2020, concern levels reached DEFCON 5.
Thankfully, in 2021 Spieth has seemingly returned to his former self, winning for the first time since the 2017 Open Championship at the Valero Texas Open in April and contending on a weekly basis. He has been declared "back" no less than a billion times by fans and golf media.
Technically, as Spieth reminded everyone on Tuesday at Muirfield Village, he didn't actually go anywhere. He didn't lose his card, didn't take a three-year vacation and didn't miss every single cut. To put it simply, he just couldn't find much consistency, and in turn rarely popped up at the top of leader boards. While trying to recapture the 2015-2017 magic, Spieth went through the very normal struggles every great player faces in professional golf.
"The only thing that I care about looking backwards is mechanically matching up to what I was doing [four or five years ago]," Spieth said. "As far as any kind of comparisons to years or results, is literally the last thing that's on my mind.
"I hate the word 'back,'" he added. "I hate that, 'He's back.' I never went anywhere. This is all part of what happens in a career. There's ups and downs. And I like looking forward, at what are the pieces that I need to put together for this jump start? This new kind of way that I want to be playing golf week-in and week-out."
If Spieth's recent hot stretch has proven anything, it's that he's correct in saying he never actually went anywhere. His best self was always lurking somewhere underneath the surface. The missed cuts and the T-48s were all part of the proverbial "process" that has led to him being very much ba--, wait, nope, we don't use the B-word anymore.