The Loop
Jordan Spieth gets engaged, Tiger Woods survives a tussle with a big fish, and a college golfer everyone will be rooting for in 2018
Welcome to another edition of The Grind, where we rang in the new year by staying up late -- just not like you think. Oh, sure, I made it to midnight to see the ball drop on New Year's Eve (12:10, in fact) thanks to binge watching episodes of The Office, but I stayed up two hours later the following day to see if my bathroom pipes would burst. Thankfully, they didn't, and when water finally started gushing out of my bathtub faucet, I've never felt more in the mood to break out the bubbly. Anyway, Happy 2018, everyone! Let's get back to talking golf -- and running water at night during this already miserable winter.
Jordan Spieth's holiday season: Shortly before midnight on Christmas Eve, this mysterious photo began making the rounds on social media:
Congrats to the happy couple! At least, we think. Spieth hasn't confirmed his engagement to high school sweetheart Annie Verrett yet, but he hasn't denied it, either. That means half of the Spring Break Crew is now engaged (Smylie Kaufman is the other). No pressure, Rickie and Justin. . . And as if Spieth's holiday break couldn't get any better, check out the slam dunk hole-in-one he made on his simulator the following night:
Life is good for Jordan Spieth.
Don Byers: This 61-year-old grandpa will be a college golfer that everyone can root for in 2018. More than 40 years after losing a baseball scholarship due to injury and dropping out of school, Byers has enrolled at Bellevue University, where he'll also tee it up for the men's golf team: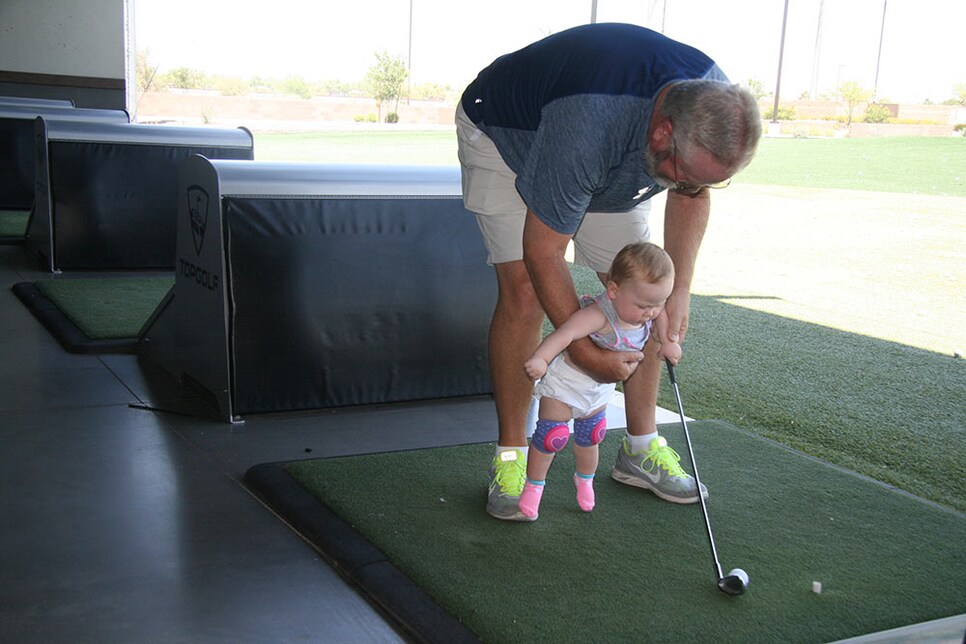 Byers will be one of the oldest college athletes in history. He'll also be one of the most popular among his fellow teammates. That senior discount can come in handy.
Masters-themed WDs: After narrowly moving his way into the Top 50 of the Official World Golf Ranking and seemingly wrapping up a spot in the 2018 Masters, Kiradech Aphibarnrat almost gave himself a chance to play his way out of a trip to Augusta in April. But on the eve of an Asian Development Tour event in his native Thailand, Aphibarnrat decided to pull out, citing a bad back. We normally don't condone such perfectly timed injuries, but c'mon, that's a good call.
Masters invitation mishaps: Ernie Els and his management appeared to think the Big Easy had been given a great Christmas gift of a special exemption to play in the 2018 Masters. Turns out, he had only been invited to attend the year's first major as a spectator. Awkward. . .
Tiger Woods' coyness: Woods penned a long year in review on his website, but managed to remain vague on his playing schedule in 2018. The only thing he said for sure was that he'd be at Riviera for the Genesis Open in February, but didn't specify if he'd tee it up or simply play the role of host (his foundation runs the event). C'mon, Tiger! Give us something! We know you must know where you plan to play next! In the meantime, we'll have to settle for him being "BACK!" on the cover of Golf Digest's February issue: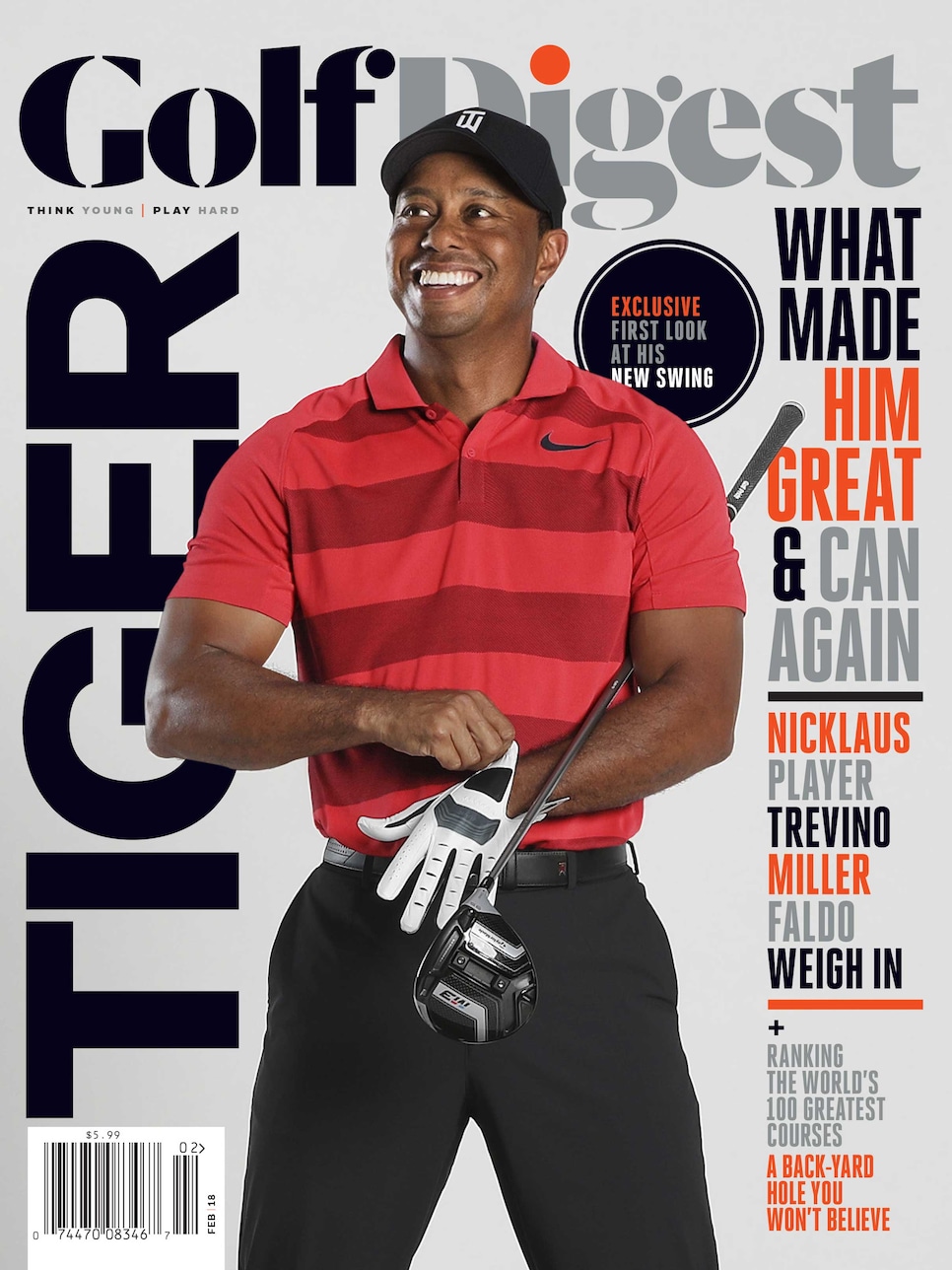 Here's hoping 2018 is The Year of the Tiger.
Sitting in front of Justin Thomas on a plane: Look at this troublemaker in action:
Poor Rickie. That's a looooong flight to Hawaii.
The PGA Tour gets back into full swing with the Sentry TOC, aka that event in Kapalua where only winners get to play. One of those winners is Pat Perez, who thinks he's going to do a LOT more winning in 2018:
Random tournament fact: Rory McIlroy and Jason Day are not playing at the Plantation Course this year because neither won a tournament last season. Yeah, 2017 was pretty weird.
RANDOM PROP BETS OF THE WEEK
-- Pat Perez will win the Grand Slam in 2018: 1 MILLION-to-1 odds
-- Rory McIlroy and Jason Day won't win a PGA Tour event in 2018: 1,000 -to-1 odds
-- I won't make a hole-in-one in 2018: LOCK
We're glad the 14-time major champ had a nice 42nd birthday, but the only thing we'd like to see Woods shooting these days are low scores. Especially -- as our young friend Matty du Plessis pointed out on Twitter -- when you zoom in on the photo. . .
Oh boy. That doesn't look good. And that's a knee that's been through a lot of battles. Why don't we switch gears to something more positive? Like Tony Romo declaring Tiger is BACK during a recent Patriots-Bills game:
Ah, that's better. And if you're wondering why we should care about a Tiger Woods prediction from Tony Romo, um, have you seen this guy's ability to call what plays teams are going to run next?
Graham DeLaet visited an office to scream dumb things that golf fans scream at tournaments. Good job, Graham.
VIRAL VIDEO OF THE WEEK (TRICK SHOT DIVISION)
Now this is opening a beer in style:
"I don't have any timetable (On deciding whether to retire from the NFL). I'm going to play golf tomorrow. On Tuesday, I'll play golf again. Wednesday, I'll play golf. Thursday, I'll play more golf and we'll figure it out as we go." – Arizona Cardinals wide receiver and certified golf nut Larry Fitzgerald. Good luck with your decision, Larry, but why retire when you're already playing more golf than most retired people?
THIS WEEK IN DUSTIN JOHNSON-PAULINA GRETZKY PUBLIC DISPLAYS OF AFFECTION
There was no question these two would stay up to celebrate on New Year's Eve: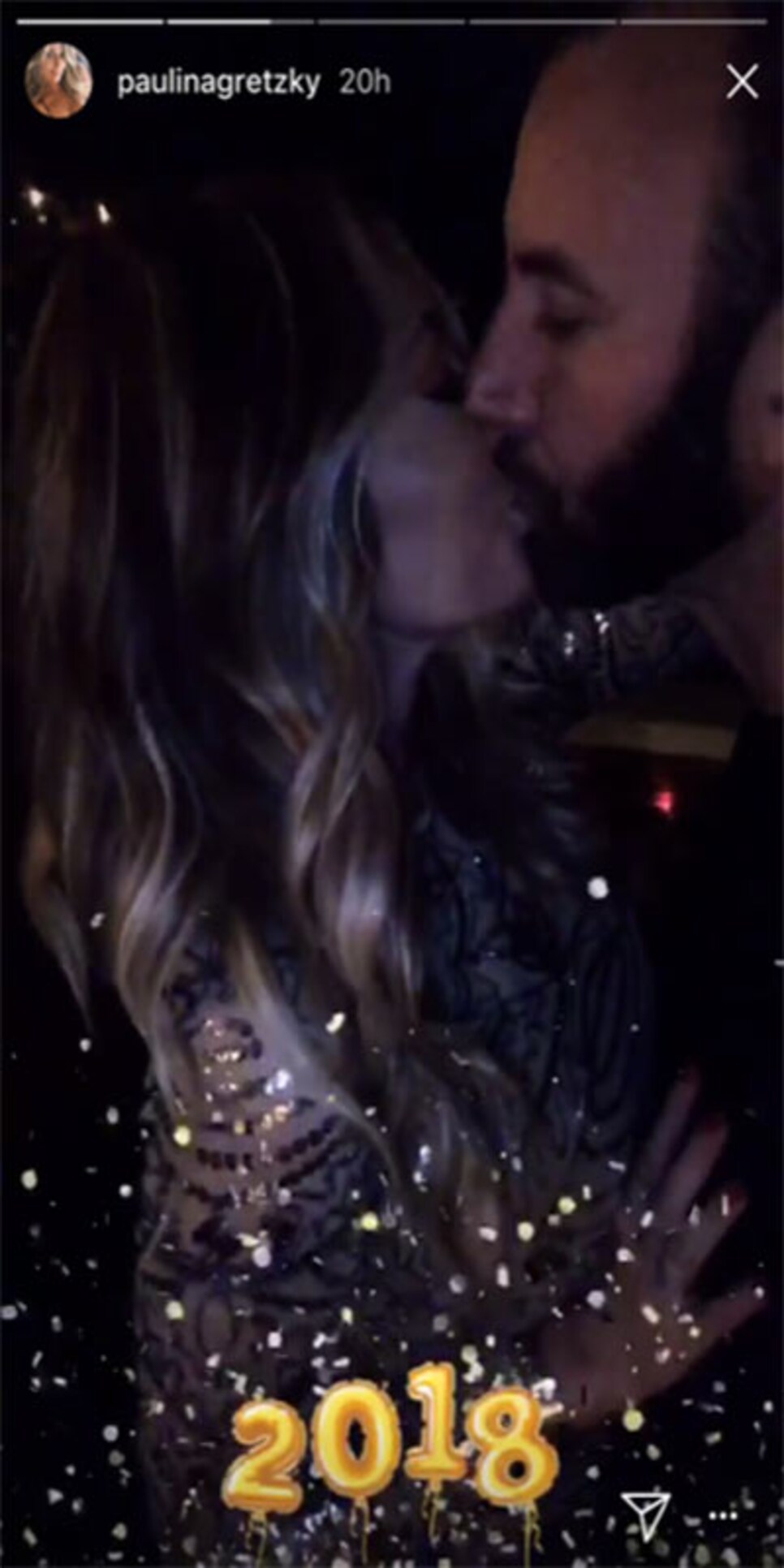 And congrats to Dustin's brother and caddie, Austin, on getting engaged to Sam Maddox:
THIS WEEK IN NATALIE GULBIS POSTING BIKINI PICS
If I had access to a pool year-round, I'd make swimming a New Year's resolution. But I don't. So I guess I won't make any fitness resolutions in 2018. Hey, I tried.
THIS WEEK IN GREG NORMAN IMPRESSING US FEEL WITH HIS ABS
Talk about someone who doesn't need any motivation to hit the gym. Reminder: This dude turns 63 next month. Incredible.
The famed 16th hole at the Waste Management Phoenix Open (No. 16 at TPC Scottsdale) now has its own official logo: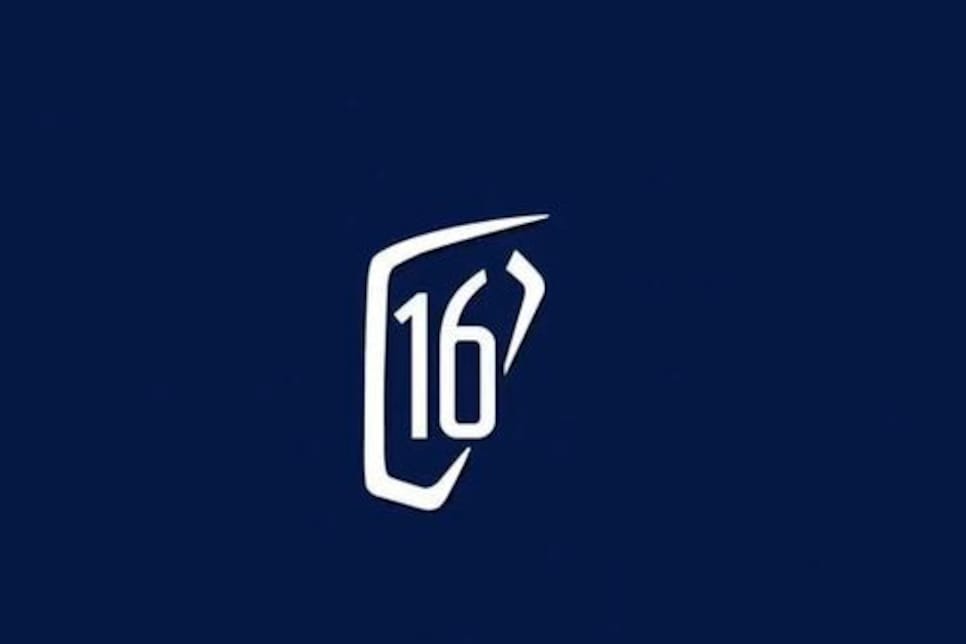 Pretty cool, although it would be more authentic if the design incorporated sketches of empty beer cans. . . . Patrick Cantlay made the biggest move in the Official World Golf Ranking in 2017, climbing 1,828 spots to No. 38. Well done, but some quick math tells us he won't be able to move up as much this year. . . . And finally, the 2018 HGGA Championship (My annual golf trip) is headed to. . . for the first time in history. . . wait for it. . . Charlottesville, Va.! At least, we think. There are a bunch of potential host cities trying to woo us* right now. (*We are very disorganized and still getting quotes from various destinations).
RANDOM QUESTIONS TO PONDER
What will burst first: My pipes or my bubble of Tiger having a big year?
Who will be the player of the year in 2018?
Has Greg Norman eaten a carb since the 1996 Masters?