News
Jordan Spieth 'in a fantastic place,' with new fiance, a Claret Jug and...Teddy Roosevelt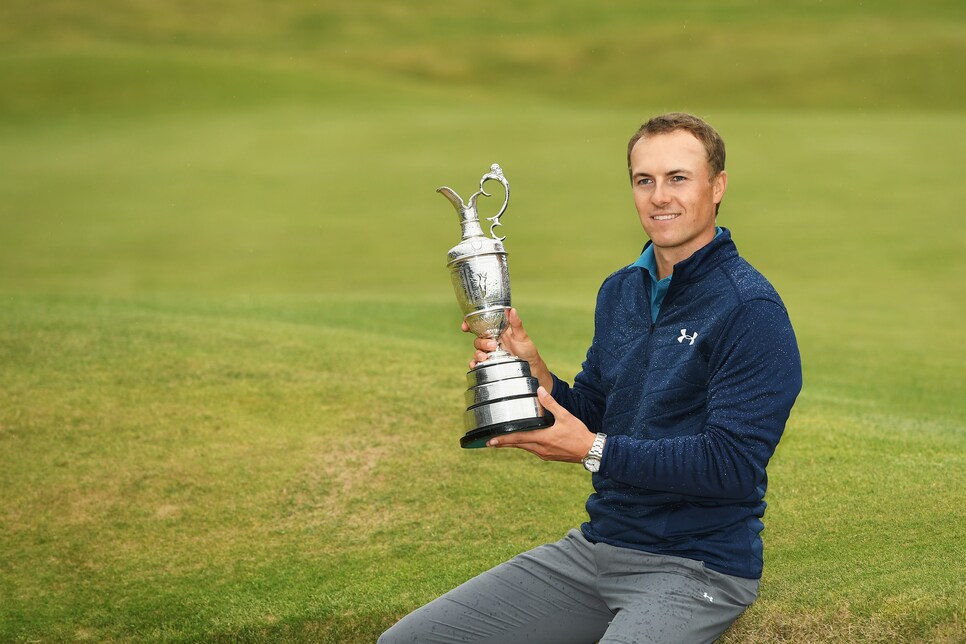 KAPALUA, Hawaii – Jordan Spieth is filled with optimism as he makes his debut in the 2017-'18 PGA Tour season at this week's Sentry Tournament of Champions at the Plantation Course at Kapalua Resort. You would be, too, if you were the Champion Golfer of the Year and had been enjoying the success Spieth has had at Kapalua, where he's gone second, first and T-3 in his three appearances.
And for good measure, Spieth's run of good fortune extended to last month when his high school sweetheart Annie Verret accepted his proposal for marriage.
So, all is well in the Spieth universe, which he admits he couldn't quite say a year ago. It seems that his crushing Masters defeat in 2016 was still lingering over him, which he admits he wasn't prepared to deal with.
"Personally, to be able to handle the, I don't know, stress that it put on me for a lot of the rest of the year, that inhibited some success and inhibited confidence in my own game and my ability. Which it shouldn't have," Spieth said during a Tuesday morning news conference at the Plantation Course. He added that, he felt like "I had let outside influences get in the way for a good year.
"Yeah, I'm just in a fantastic place compared to what I would say, where I was last year."
Much of his ebullience emanates from his nerve-rattling British Open victory at Royal Birkdale, where he overcame considerable adversity and plenty of his own doubts to outduel Matt Kuchar for the Claret Jug and his third major title.
"The British Open, the Open Championship, it just did wonders for me," said Spieth, 24, who ran his tour victory total to 11 with three wins last year. "And not only my view of myself, but my view on being the man in the arena and being … I'm the one that's out there, that's putting it on the line every single week."
Spieth was going somewhere with this. A quote from Teddy Roosevelt runs through his head, he said, and bolsters his belief in himself and what he is doing, regardless of the outcome.
"I'm going to fail and learn, and I'm going to succeed, but I'm the one in the arena and it's … that quote from Teddy Roosevelt; it's like my favorite quote from all time. There are going to be critics … and people that disagree with the way you do things or whatever, but I feel like I'm in a great place of who I am and what I'm doing going forward. And starting 2018 I'm kind of ready for anything. I'm ready for failure, for success, and everything in between."
The quote Spieth referred to came from a Roosevelt speech delivered in Paris in 1910, and it pays credit to the individual who puts his efforts on the line in a competitive endeavor. It ends: "The credit belongs to the man … who at the best knows in the end the triumph of high achievement, and who at the worst, if he fails, at least fails while daring greatly, so that his place shall never be with those cold and timid souls who neither know victory nor defeat."
In golf, players know mostly the latter. Which is why a victory is so deeply relished. Of course, the biggest win occurred recently. "I won't forget the engagement," he said.