Tree trouble
Watch tour pro lose his mind after he gets not one, not two, but three clubs stuck in a tree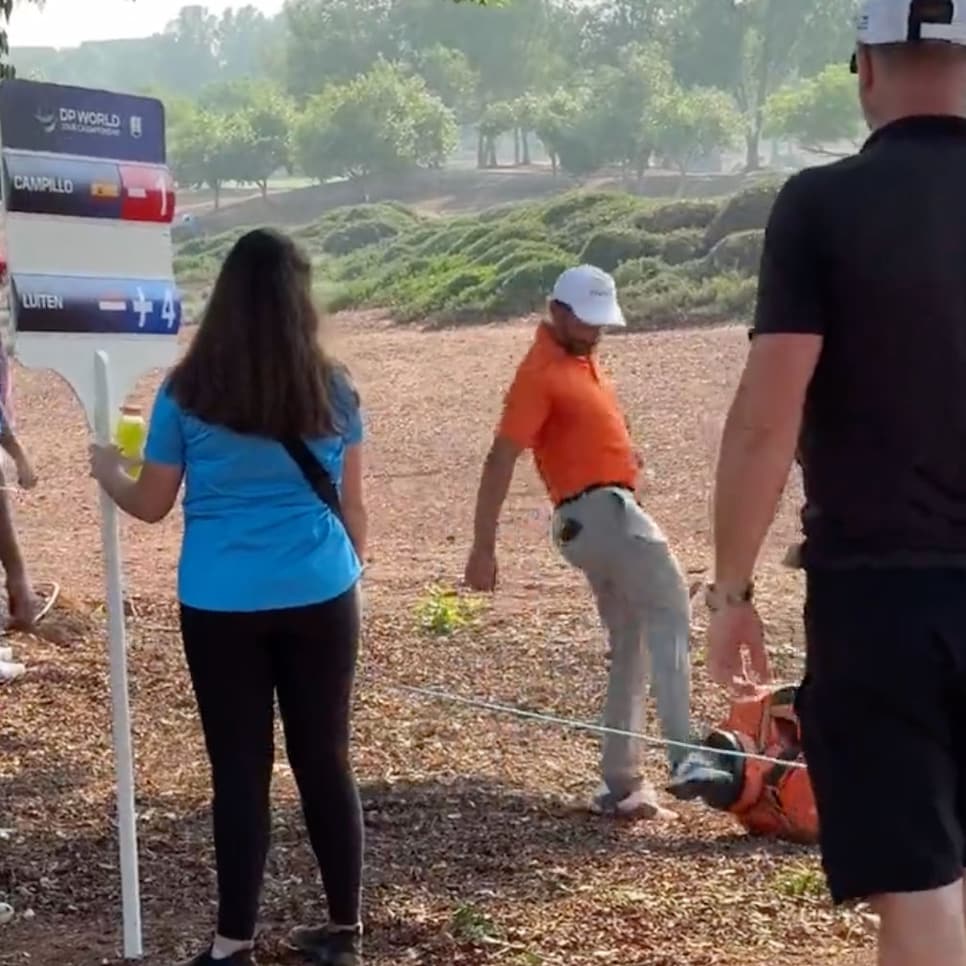 There are memorable ways to end a season and then there's what happened to Joost Luiten during Sunday's final round of the DP World Tour Championship.
It had been a long week for the 37-year-old Dutchman, who found himself four over par and well down the leaderboard after a bogey on his eighth hole in the final round at Jermeirah Estates in Dubai (Nicolai Hojgaard would win the tournament with a 21-under total).
The frustration, however, grew more intense when Luiten followed that up with an errant drive on the ninth hole. In response, he angrily threw his driver in the air near a tree as he left the tee box. The problem? The driver never came down.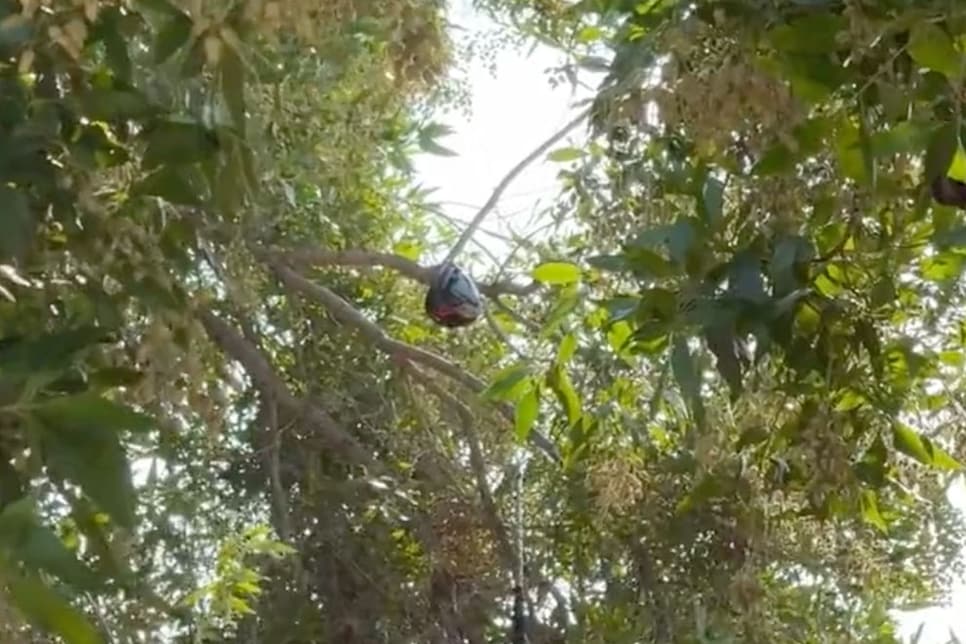 OK, no worries. Luiten and his caddie would just toss something else in the tree to rattle the club out. But given the way the week was playing out, perhaps it's no surprise what happened next.
"I tried to get it out by throwing some other clubs at it and [two] other clubs got stuck up the tree so I couldn't get them out," Luiten explained after the round.
The ensuing video shows the high jinks in real time and, well, it is something to behold.
While seemingly laughing things off for a short while, Luiten's frustration kicks in again at around the :45 second mark. Thankfully, the DP World Tour social-media team made sure the video remained kid friendly.
Eventually, Luiten had to move, playing the rest of the hole with only 11 clubs and making another bogey to fall to five over.
And yet, the story eventually involves a happy ending. A volunteer managed to get Luiten's clubs out of the tree and get them back to the golfer to have for the back nine—with an assist from Luiten's wife, Melanie-Jane, who was in attendance despite being eight months pregnant with the couple's first child.
"It would have been a funny round to finish with 11 clubs," Luiten said.
Sure enough, Luiten made three straight birdies on the back nine to finish with a one-over 73 and a three-over total.