Career Goals
Pat Perez says Jon Rahm doesn't plan on retiring until he passes Tiger Woods' major total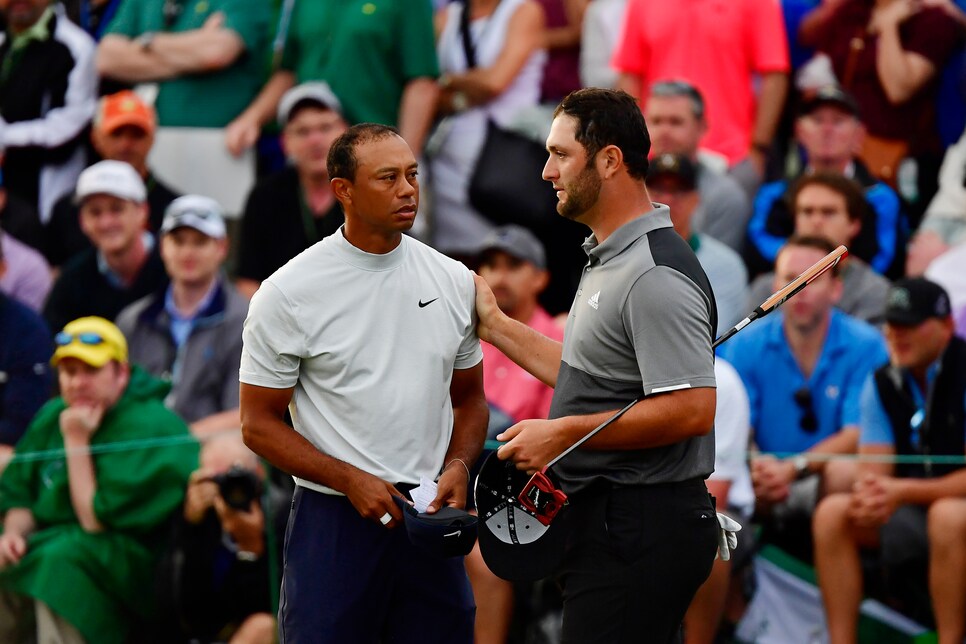 It should come as no surprise that the best golfer in the world right now, Jon Rahm, has incredible self-confidence. You don't get to the position he is without a large range bucket's worth of belief. But according to one of Rahm's friends, the Spaniard has his sights set much higher. Much, much higher.
Appearing on this week's episode of GOLF's Subpar podcast, Pat Perez, a frequent playing partner with the fellow Arizona State product, said Rahm doesn't plan on retiring until he's won the most majors in history.
"We play all the time at Silverleaf and I asked him, 'What are you gonna do at 35?'" the three-time PGA Tour winner said. "He goes, 'I'm not done until I win 19 majors. If I play until I'm 55, I will play until I'm 55. I'm not going to take off golf until I get to 19. Whether I do it or not doesn't matter. But I am not quitting until I pass Tiger on that list.'"
Of course, getting to 19 would mean passing Jack Nicklaus' 18 majors in addition to jumping Tiger's 15. Rahm, 27, won his first major at last year's U.S. Open at Torrey Pines.
So he's got a ways to go, but Perez added that he feels Rahm "is the guy for the next 10 years," in part, because of his consistency and versatility. And Rahm finishing no worse than T-8 in the four majors last year certainly backs that up.
When pressed by hosts Colt Knost and Drew Stoltz, Perez predicted Rahm would end up winning 8-10 majors. That would be a heckuva career, putting him above players like Phil Mickelson (6) and Arnold Palmer (7) and in line with guys like Tom Watson (8), Gary Player (9), and Ben Hogan (9). But again, Rahm wants more.
Perez also said he doesn't see Rahm getting injured with the golf swing he possesses. Good thing, because as good as Rahm is, he's going to need to play for a long time to reach his goal.